No-deal Brexit will leave both UK and EU at greater risk of crime and terrorism, security minister to say
'A no-deal situation would have a real impact on our ability to work with our European partners to protect the public,' Ben Wallace will claim
Lizzie Dearden
Home Affairs Correspondent
Thursday 29 November 2018 01:04 Comments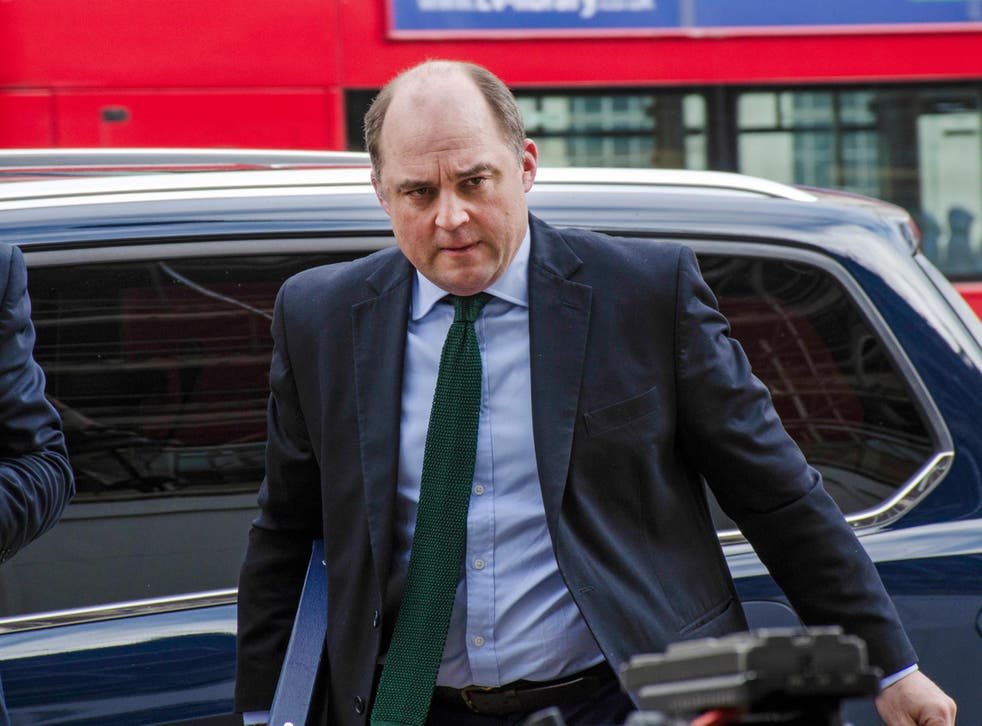 Security minister Ben Wallace will admit that the country's safety will be placed in jeopardy by no-deal Brexit in a speech to law enforcement and security leaders.
As the cabinet increases pressure on fractured Tory MPs to support Theresa May's agreement, he will say tell the London conference that the deal on the table "sets the foundations for the most comprehensive security relationship the EU has ever had with another country".
The government has previously sought to play down the dangers of crashing out of the European Union (EU) and senior ministers privately say they are confident that a bespoke security treaty will be negotiated. But with the draft withdrawal agreement opposed by both pro-Remain Conservatives and Brexiteers, Mr Wallace is to spell out the risks of leaving the EU without a framework on core issues.
Currently, the draft withdrawal agreement, which sparked a wave of ministerial resignations earlier this month, only guarantees access to EU security databases until the end of a prospective transition period.
Britain's continued use of Europol and tools including the Schengen Information System (SIS II), European Arrest Warrant and European Criminal Records Information System, are dependent on a separate treaty that MPs will not be voting on on 11 December.
In a speech to the International Security Expo, Mr Wallace will issue a warning that a no-deal would be a step backwards for security cooperation and would leave both the UK and EU at a greater risk.
"The UK, through her experience of the last few decades, has learnt that at the heart of effective security is close cooperation," he is to say. "And we and Europe know, from bitter experience, that often when there is a mistake or when something has been missed that we find, time and time again, that it has been due to a failure of cooperation.
Brexit: Britain will be poorer if MPs back Theresa May's deal to leave EU, Chancellor Philip Hammond admits
He will add: "A no-deal situation would have a real impact on our ability to work with our European partners to protect the public. This deal strikes the right balance to keep everyone safe. It will be an ambitious partnership that ensures we can continue to work with our European partners in tackling our shared threats."
His warning will come after Brexiteers accused the government of mounting "project fear 2.0" to garner support for the prime minister's plan, following a Bank of England forecast that a no-deal Brexit would trigger a worse recession than the financial crisis.
Senior police officers, opposition MPs and remainers have been warning of the potential risk to the UK's security for months.
Cabinet ministers resign over Brexit deal

Show all 13
In July, the Home Affairs Committee warned that Britain was on course for a "catastrophic" security deal that would let criminals and terrorists go free and police chiefs say it will be "harder to protect" the public in the event of no-deal.
Mr Wallace is expected to say the draft withdrawal agreement provides a framework for future security cooperation, including the continued ability for the UK and EU to exchange information on criminals, tackle terrorism and combat evolving threats like cyber security.
He will say the Britain would still be able to share data on people entering and leaving the country quickly to spot potential threats and to exchange DNA, fingerprint and vehicle registration details.
The minister is also set to claim that fast-track extradition, currently conducted through the European Arrest Warrant system, will continue.
The government said it would publish a security assessment of cooperation, covering its hoped-for partnership agreement and a no-deal scenario.
Police and security agencies are continuing to plan contingencies for a no-deal Brexit, with a dedicated unit preparing to train for officers who would have to dramatically change the way they work overnight.
The National Police Chiefs' Council said it would have to revert to "slower, more bureaucratic and less effective" tools including Interpol, bilateral channels and Council of Europe conventions.
As well as a loss of intelligence and operational capacity, police are also bracing for potential protests, public disorder and border disruption.
Register for free to continue reading
Registration is a free and easy way to support our truly independent journalism
By registering, you will also enjoy limited access to Premium articles, exclusive newsletters, commenting, and virtual events with our leading journalists
Already have an account? sign in
Join our new commenting forum
Join thought-provoking conversations, follow other Independent readers and see their replies