Young people consider immigration 'least important issue' in Brexit negotiations, survey finds
People aged 18-34 rank reducing immigration last out of 22 Brexit priorities, according to poll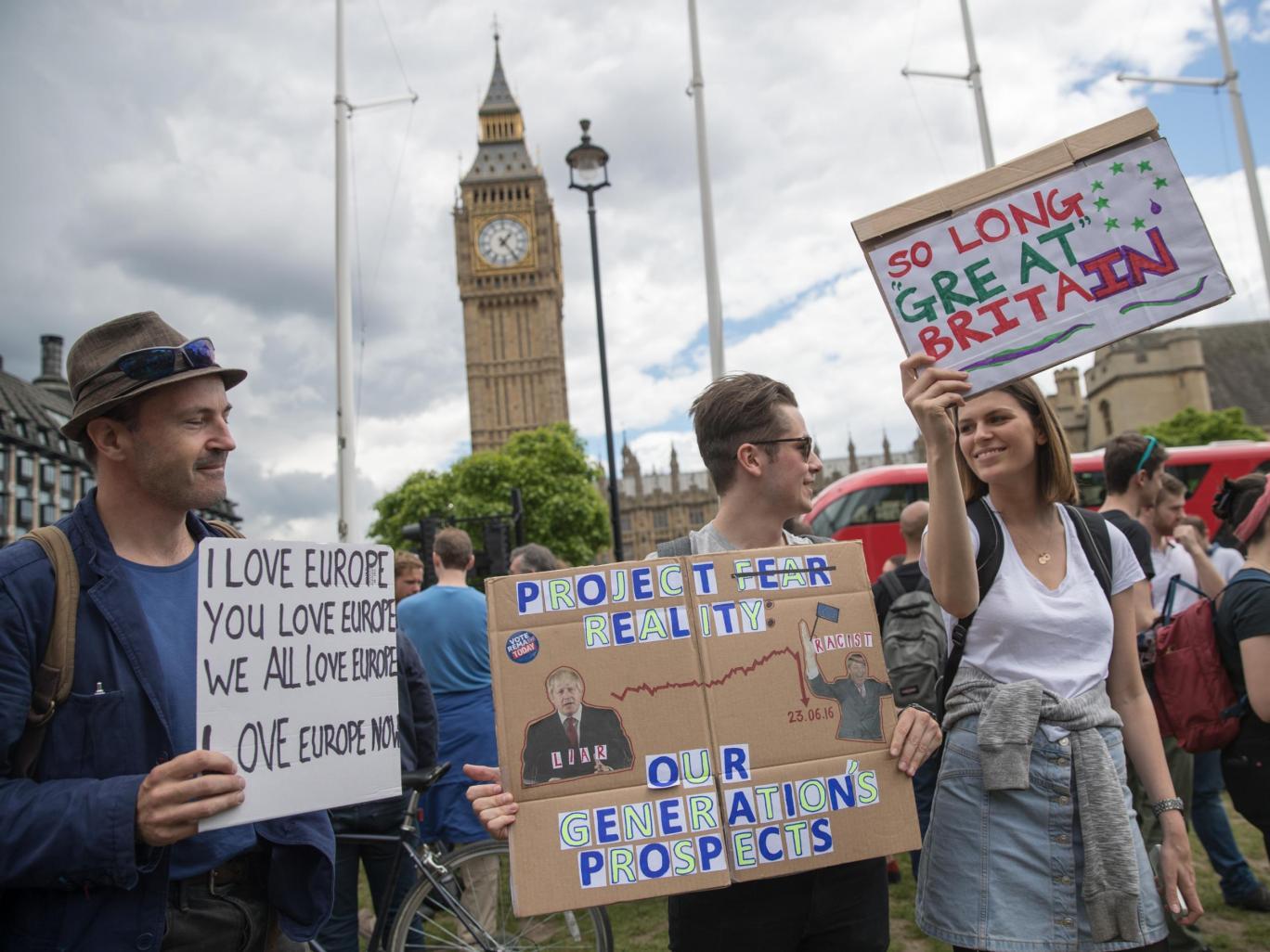 Young people believe reducing immigration is the least important issue in Theresa May's Brexit negotiations, a poll has found.
The survey, conducted by research consultancy Opinium, found people aged 18-34 placed reducing the number of immigrants coming to the UK last out of 22 priorities, ranking the availability of jobs, protection of human rights and funding for public services as their main concerns.
When asked to rate Brexit priorities on a scale of 0 to 10, reducing immigration from the EU was ranked just 5.85 among this age group, below the need to share arts and culture between EU countries (6.34, in 21st place) and reducing poverty (6.21, 19th place).
Ensuring jobs are available scored highest among young voters (8.02) with protection of human rights in second place (7.95).
Among the over-55 age group meanwhile, reducing immigration scored far higher (7.63), though even among these voters it ranked in 13th place, while public services and free trade with non-EU countries were considered most important.
According to the poll, commissioned by think-tank Common Vision, 57 per cent of young people are not confident Brexit will be negotiated to suit their interests, compared with 28 per cent who are confident.
During her first major speech on Brexit, Ms May dedicated a considerable amount of time to the importance of controlling immigration, stating that "when the numbers get too high, public support for the system falters", and pledging that the only way to control it would be to stop "free movement to Britain from Europe".
Theresa May's Brexit speech - five key points
In light of the speech, Caroline Macfarland, director of Common Vision, said: "While the Prime Minister's speech appealed to some of the interests of younger people, key interests for older but not younger voters – risks repeating the failure of the referendum debate to engage with the next generation.
"Young people are far more concerned about freedom of movement than reducing immigration, which our poll today found to be the least important issue for 18-34-year-olds from a list of 22 issues.
"In this context, it's not surprising that 57 per cent of 18-34-year-olds don't have confidence that Brexit will be negotiated in a way that best suits their interests."
Brexit Concerns
Show all 26
Ms Macfarland added that the Prime Minister must do more to account for the views of young people in the Brexit negotiations, in order to prevent "dire" political engagement in years to come.
"Theresa May needs to make an explicit commitment to sourcing, reviewing and accounting for the views of young people in the Brexit process," Ms Mcfarland said.
"Otherwise the implications on trust and political engagement will be dire, and waste the profound opportunity we have to use Brexit to design a new political and economic settlement which recapitalises young people."
Join our commenting forum
Join thought-provoking conversations, follow other Independent readers and see their replies