'Brilliant' academic 'killed herself' after being banned from seeing her baby, inquest hears
Felicity Frederiksen's husband claimed she was an 'incompetent mother', before taking their baby to Denmark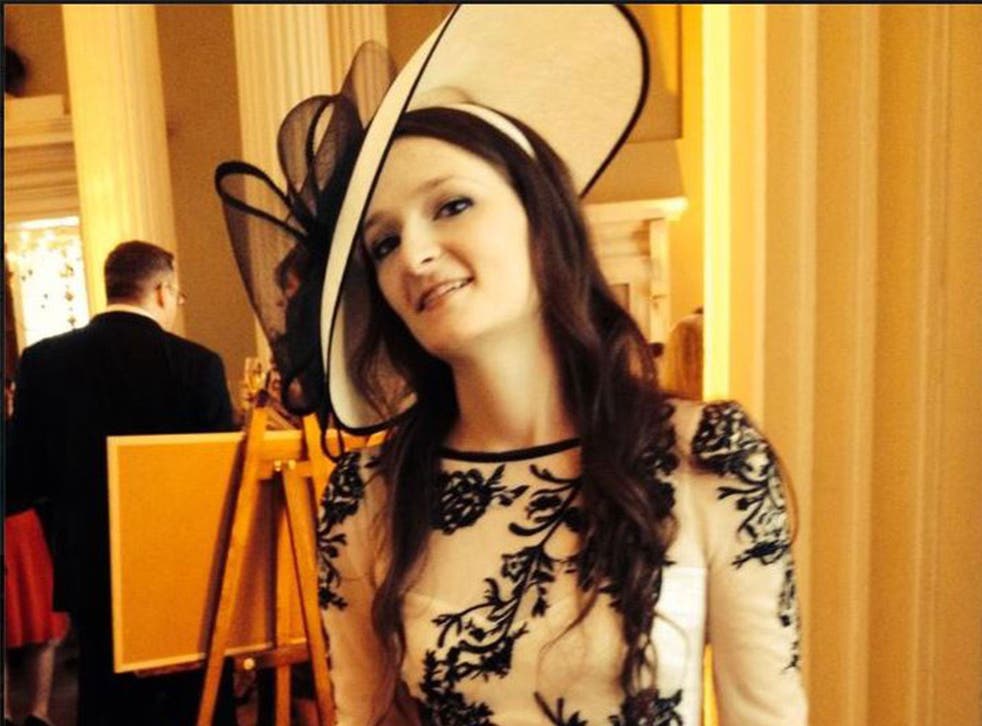 An academic who worked for the World Health Organisation killed herself after her husband prevented her from seeing their baby, an inquest has heard.
Felicity Frederiksen, 33, was separated from her daughter after her estranged Danish husband took their daughter to Denmark against her wishes.
An inquest into her death heard that she could not face the prospect of being away from her baby and jumped from a balcony in Copenhagen, leaving suicide notes for her family.
Ms Frederiksen, from Hertfordshire, spoke four languages and was awarded a scholarship to study at Oxford at just 17.
Described by her family as "exceptionally brilliant and talented", she suffered from bipolar disorder, but was said to have been happy until the breakdown of her marriage to Mr Frederiksen.
Senior coroner for Hertfordshire Geoffrey Sullivan told the inquest that Ms Frederiksen's husband had threatened her with legal action to declare her an "incompetent mother", denying access to their child.
The coroner read an email from Ms Frederiksen's father, Oliver Bulmer, which said Mr Frederiksen had "effectively abducted their daughter and coerced her to give up [access] rights".
Less than one month before her death, the scholar had posted on Facebook about not being able to see her baby.
She said: "Please come and visit me in Copenhagen this summer as I am so lonely.
"My darling daughter, who has been taken from me, and who I barely get to see, had a bedroom in the flat all ready for her when she is a baby.
"Please help me from wanting to jump off my 8th floor balcony."
She had also described her hopes to stay in Denmark after finishing a period of work, referring to "the country my baby daughter is forced to stay living in".
Ms Frederiksen met her husband via the Tinder dating app while studying in Denmark as part of her sociology PHD at the University of Edinburgh.
UK news in pictures

Show all 50
He proposed to her via Skype after she moved back to the UK and she was four months pregnant by the time the pair married in Malaysia in July 2015.
She had criticised Danish social services for not granting her rights to see her daughter after moving to Copenhagen.
A note she left before her death read: "I am sorry, but life without [my daughter] is too painful. No-one can understand until they have lost a child as I have and been through what I have."
Psychiatrist Dr Mike McPhillips, who had worked with Ms Frederiksen, told the hearing of her "extremely poor self-esteem", noting that she was "extremely passive and submissive in her close relationships".
"She was in isolation in Denmark and having her daughter taken from her, Felicity was clearly a very vulnerable person and in increased risk of suicide.
"I am sorry to note that her marriage was a very unhappy one, the main consolation in it was the birth of her daughter, who she doted on."
A verdict of suicide was given at the inquest, with spinal injuries recorded as the cause of death.
The coroner said: "She was diagnosed really from her teens onwards with depression and poor self-esteem.
"It seems she was in regular contact with her psychiatrist and a very supportive family, who she spoke to regularly, but that in the period leading up to her death her marriage was breaking down and her husband, a Danish national, had taken their daughter to Denmark and was refusing access to her.
"This exacerbated her existing mental health problems, it would seem, leading her to fall from the balcony on her apartment building in Denmark."
Join our new commenting forum
Join thought-provoking conversations, follow other Independent readers and see their replies