Britain faces the prospect of gas rationing for the first time
Reserves have fallen so low they now stand at just 1.4 days of supply
Tom Bawden
Saturday 23 March 2013 01:45 Comments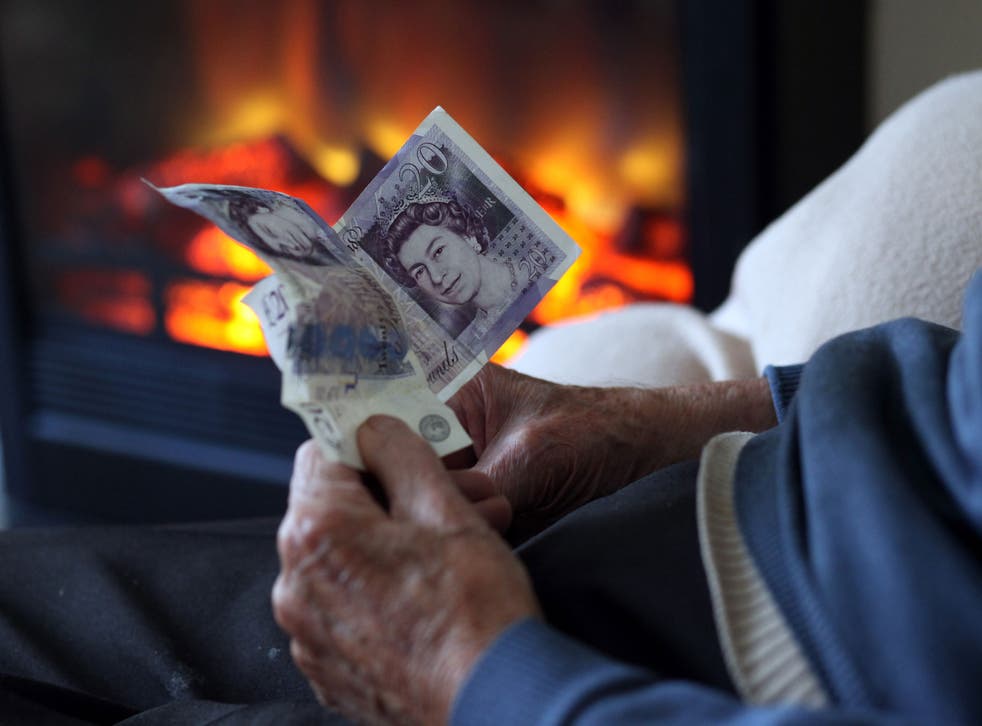 Britain faces the prospect of gas rationing for the first time as a perfect storm of prolonged cold weather and disruptions to Norwegian supplies push the energy grid close to breaking point, experts warned.
Households and businesses have turned up the heating in recent weeks to keep warm in the unseasonably cold weather, running gas reserves so low that there is a very real prospect of running out in the coming weeks if the cold snap persists.
"If this dreadful weather continues for the next two or three weeks we should be very worried, because if we get into a position where we do run out of gas there is not a lot that can be done in the short term," warned energy expert Ann Robinson.
"Rationing would be inevitable, for businesses and domestic users and maybe for gas-powered electricity producers as well, so we might be looking at electricity rationing too," said Ms Robinson, director of consumer policy at uSwitch, the energy consultant.
Although businesses would expect to bear the brunt of any rationing, households could also be implicated, experts said.
The Government was forced to issue a statement today strongly denying suggestions that Britain's gas supplies are about to run out, after a series of concerning developments around the energy grid. As the cold weather continued to wreak havoc on the grid, the wholesale price of gas jumped by as much as 50 per cent at one point to a record 150p a therm after a water-pump failure forced the closure of a key import gas pipeline.
This problem, which was fixed by the afternoon, added to the pressure already on Britain's gas reserves which have fallen so low they now stand at just 1.4 days of supply. To make matters worse heavy snow and high winds in Cumbria forced the Sellafield nuclear power plant to close and left more than 1,000 homes without electricity after the power lines came down.
"Gas supplies are not running out. Gas storage would never be the sole source of gas meeting our needs, so it is misleading to talk purely about how many days' supply is in storage," said a spokesman for the Department of Energy & Climate Change.
"We are in close contact with National Grid, who are able to step into the market to source gas and increase incentives on gas suppliers if they think there is a risk of a supply shortfall," he added.
A spokesman for National Grid, the energy network operator, added: "There is no reason to think that a prolonged spell of cold would lead to the country running out of gas or needing rationing. There is every indication that the market is responding to the low storage supplies and that there is plenty of gas."
But while the market can help alleviate the shortage of gas – by pushing up the price to attract extra supplies from overseas producers such as Qatar – "there is a limit to what the market can do," said Joe Conlan of the Inenco energy consultancy.
"There is a very real prospect of running out, especially given the colder weather forecast for next week, the long, cold winter and disruptions to supply as a result of a very intensive period of maintenance in Norway that will last right through the summer," he said.
Britain is expected to use 337m cubic metres of gas tomorrow, while the country has just 466m in reserve, Mr Conlan said. Next week, daily usage is likely to go up slightly to 343m. Customers have been using 20 per cent more gas than usual at this time of the year in recent weeks. Meanwhile, storage facilities are only 10 per cent full, compared to 49 per cent this time last year.
Mr Conlan agreed that shortages of gas could lead to rationing, but said he expected any such action to be limited to businesses.
Meanwhile, Ms Robinson called the government's response "very complacent".
The cold weather couldn't have come at a worse time for austerity Britain, as the costs and disruptions hit an economy that is already struggling and seeking to reduce spending.
New figures today show that the Department for Work and Pensions have made £4m in cold weather payments to help vulnerable people pay their bills in March, compared with none this month last year. The March contribution brings the winter total to £138.5m.
Each seven-day period of freezing temperatures results in an automatic payment of £25 to eligible people to ensure they put the heating on.
Furthermore, any disruptions arising from interruptions to the energy supply are likely to further undermine the economy.
Gas shortages are not the only concern. Ian Marchant, chief executive of the big-six energy supplier SSE, warned yesterday that electricity supplies were also coming under pressure. Announcing a 15 per cent cut in SSE's output over the next year, Mr Marchant said "there is a very real risk of the lights going out" in Britain in the next few years.
"It appears the government is significantly underestimating the scale of the capacity crunch facing the UK in the next three years," said Mr Marchant, who called for "swift action to provide much greater clarity" to potential investors in the energy infrastructure.
Although Britain has rationed electricity in the past, it is believed not to have restricted access to gas since the creation of the national transmission system in the 1970s did away with local production and distribution of gas.
How would rationing work?
Well, it's uncharted territory, but we asked the experts and they came up with three possible approaches that National Grid and the Government might take. They note that it's not possible to reduce gas flowing through a pipe to "a trickle" meaning it has to be turned off altogether.
1. Instruct a gas power station(s) to generate electricity only at certain times of the day and inform their customers that their electricity will be switched off during those periods.
2. Cut off the supply of one or more of the interconnectors that bring in the gas from the North Sea and abroad and feed it into the local distribution system – and inform their customers that they'll be without gas during these periods.
3. One for the large gas consumers. Some companies have contracts with gas providers to use a certain quantity of gas at a certain time – not using that gas would help maintain reserves.
Register for free to continue reading
Registration is a free and easy way to support our truly independent journalism
By registering, you will also enjoy limited access to Premium articles, exclusive newsletters, commenting, and virtual events with our leading journalists
Already have an account? sign in
Join our new commenting forum
Join thought-provoking conversations, follow other Independent readers and see their replies