Britain has only 100 harvests left in its farm soil as scientists warn of growing 'agricultural crisis'
Study shows soil in urban areas is actually much more fertile on average than the intensively over-farmed UK countryside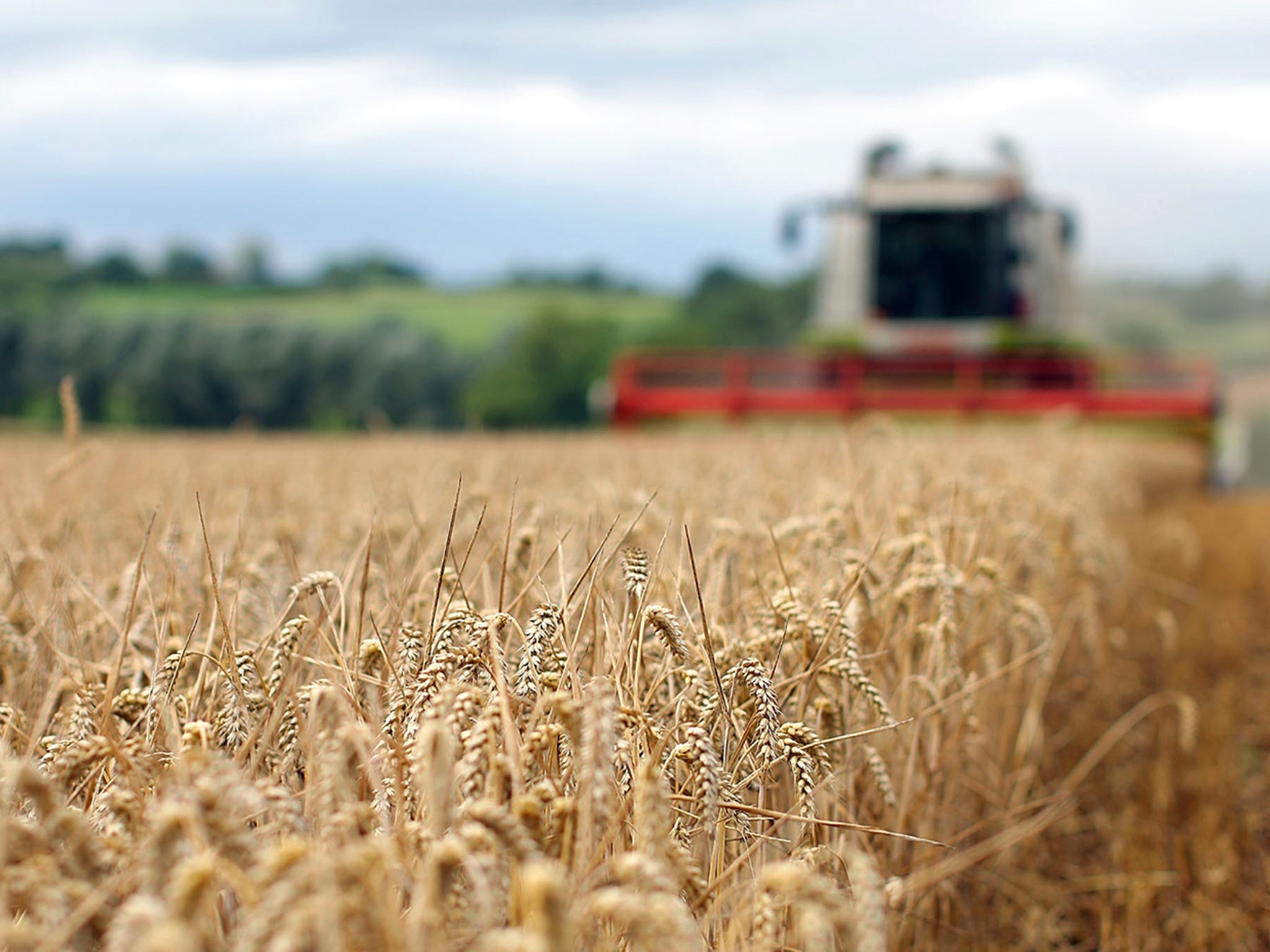 Intense over-farming means there are only 100 harvests left in the soil of the UK's countryside, a study has found.
With a growing population and the declining standard of British farmland, scientists warned that we are on course for an "agricultural crisis" unless dramatic action is taken.
Despite the traditional perception that there is a green and pleasant land outside the grey, barren landscape of our cities, researchers from the University of Sheffield found that on average urban plots of soil were richer in nutrients than many farms.
Sampling local parks, allotments and gardens in urban areas, Dr Jill Edmondson showed that the ground was significantly healthier than that of arable fields. Allotment soil had 32% more organic carbon, 36% higher carbon to nitrogen ratios, 25% higher nitrogen and was significantly less compacted.
Professor Nigel Dunnett, also of the University of Sheffield, said that in order to ensure we can produce food for future generations we must start to see towns and cities as the future of farming.
He has established a scheme in the centre of Sheffield to transform a piece of wasteland into an "eco-park", and is among five projects shortlisted to win a grant from the Big Lottery Fund through the Grow Wild initiative, led by the Royal Botanic Gardens in Kew.
"With a growing population to feed, and the nutrients in our soil in sharp decline, we may soon see an agricultural crisis," Professor Dunnett said.
"Meanwhile we are also seeing a sharp decrease in bio-diversity in the UK which has a disastrous knock-on effect on our wildlife Lack of pollinators means reduction in food.
"We need to dramatically rethink our approach to urban growing and use the little space we have as efficiently as possible. Cities must become places of food production."
Join our commenting forum
Join thought-provoking conversations, follow other Independent readers and see their replies