Uk weather: Britain hotter than the Med, as summer temperatures return next week
Although temperatures are forecast to drop to 10-16C by Thursday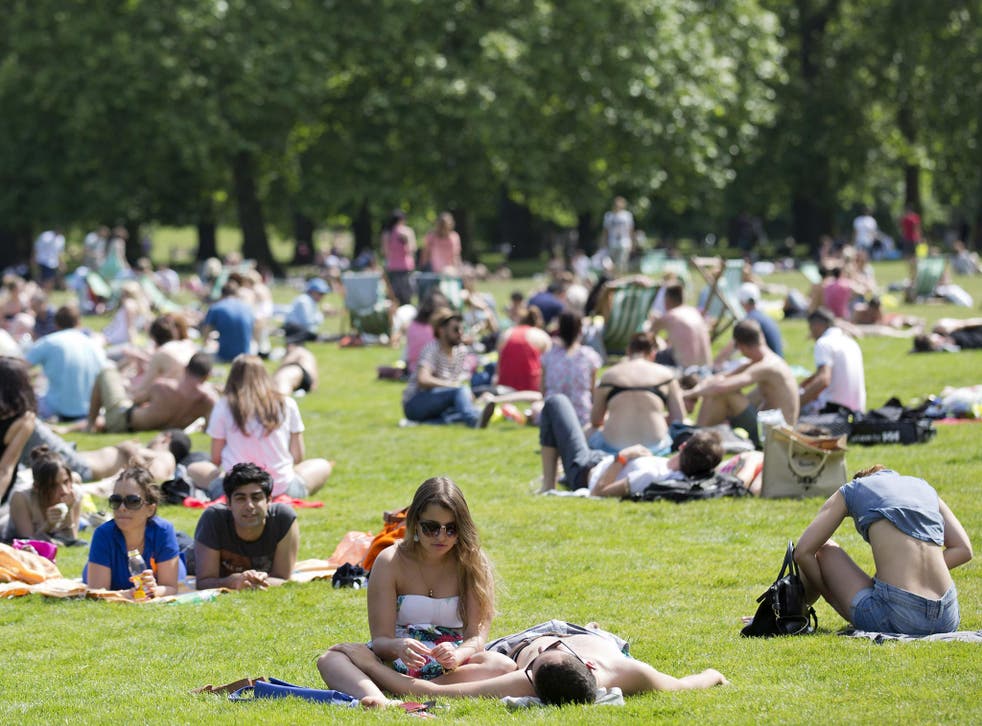 Warm summer temperatures will return next week, with the UK expecting highs of 24C – but the rain won't be far behind.
A 1,000 mile band of hot air, drifting over from Africa, is reported to be responsible for the 4-day long warm spell set to hit the UK from Monday.
However, gale-force winds and heavy rain will dominate the second half of the week.
According to the Met Office: "There's a change to warmer weather due to a tropical continental air mass from north Africa."
Met Office forecaster Craig Snell confirmed: "Warm tropical air is arriving, with a fine start to the week and feeling pleasant with highs in the low 20s."
The Met Office has forecast 21C highs from tomorrow with some forecasters predicting up to 24C from Mon.
The Met Office has also confirmed that Atlantic fronts would hit the West on Wednesday, moving East across the country and delivering deluges of rain as well as high winds across the country.
Temperatures are forecast to drop to 10-16C by Thursday.
The Met Office's Mr Snell told the Mirror: "Cooler Atlantic air will push back quicker than expected.
"A breakdown from the west will see wet and windy conditions spread to all areas on Thursday and Friday, with a risk of gales in the West.
"The weekend looks unsettled and dominated by low pressure, with cool temperatures and the strongest winds moving to the North."
Join our new commenting forum
Join thought-provoking conversations, follow other Independent readers and see their replies