Britain's most toxic plant reportedly spreading across UK after heatwave
Giant Hogweed can cause severe burns and blisters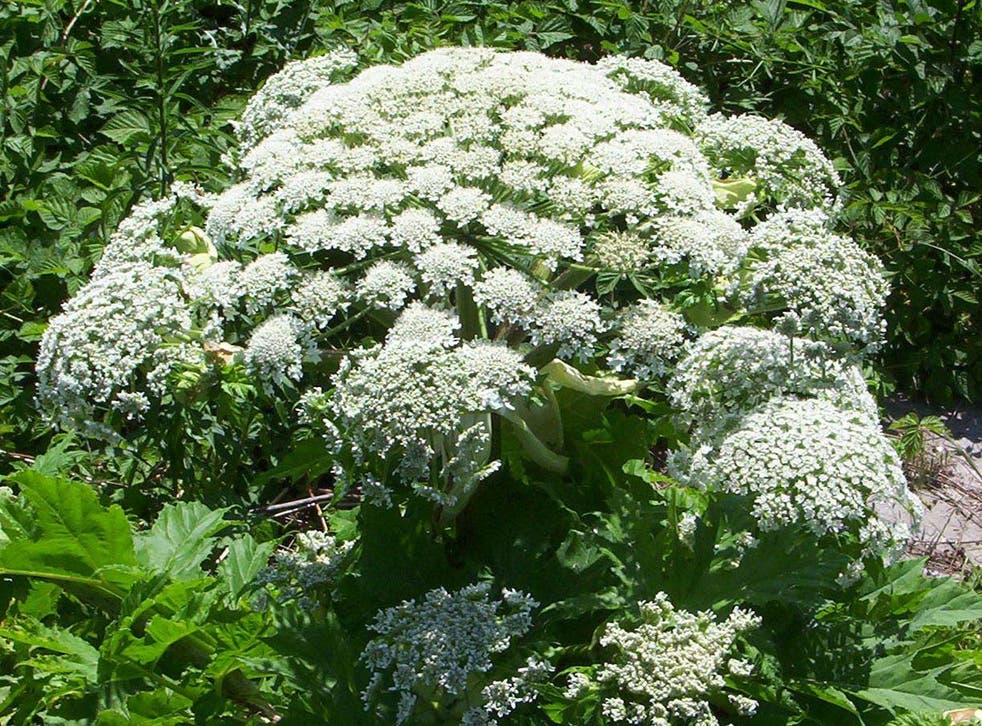 Giant Hogweed, regarded as the UK's 'most dangerous' plant, has reportedly been spreading throughout the country after the summer heatwave.
Known to cause severe blisters which can require hospitalisation, numerous local media reports suggest the plant has been thriving in the warm weather.
"If you don't know what the plant is, it's exceedingly dangerous," said Mike Duddy of the Rivers Trust. "It is, without a shadow of a doubt, the most dangerous plant in Britain."
Giant Hogweed, which was imported from Central Asia in 1893, can grow up to four metres in height and is commonly found near water.
It is considered a powerful invasive species and can burn people and animals just after touching or brushing them.
According to the Non-Native Species Secretariat (NNSS), the plant's burns are caused by its sap, which contains toxic chemicals called furanocoumarins.
"When these [chemicals] come into contact with the skin, and in the presence of sunlight, they cause a condition called phyto-photodermatitis: a reddening of the skin, often followed by severe burns and blistering," the NNSS said.
"The burns can last for several months and even once they have died down the skin can remain sensitive to light for many years."
If the sap gets into the eyes, it can cause blindness.
The blistering, which has been likened to severe sunburn, can also reoccur years later.
In May, 11-year old Adam Percival suffered severe blisters after coming into contact with Giant Hogweed while playing in his local park in East Renfrewshire, Scotland.
He had been stung and wiped his leg with the plant believing it was a dock leaf.
UK news in pictures

Show all 50
"It was the worst thing he could have done," his mother, Lorna, told Barrhead News.
"Things went from bad to worse and he was in lot of pain. When I saw what was happening to his leg, I took him to accident and emergency.
"The staff there said they had never seen anything like it."
Doctors recommend immediately washing areas of the body which have touched giant hogweed and protecting them against sunlight.
Join our new commenting forum
Join thought-provoking conversations, follow other Independent readers and see their replies