Britain's biggest divorce battle nears end after seven years
Business leaders expected to give evidence in climax of tycoon Scot Young's bitter dispute with ex-wife, Michelle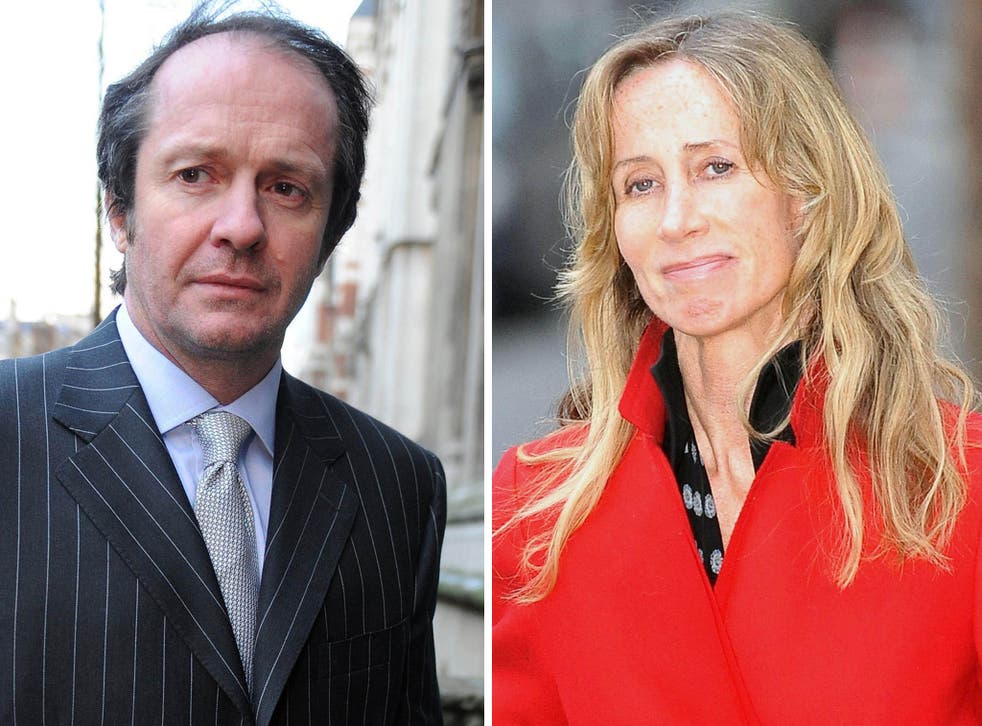 Some of Britain's most influential business leaders, including Sir Philip Green, Harold Tillman and Richard Caring, face being called to give evidence under oath at the climax of Britain's most high-profile divorce.
Scot Young, a property and telecoms tycoon, claims the wealthy men made secret payments worth hundreds of thousands of pounds to provide for his ex-wife Michelle Young and her two daughters during the bitter, seven-year legal battle.
The former fashion buyer says her husband squirrelled away his vast fortune in tax havens around the globe just before the couple split in 2006 and his "friends are, in fact, a conduit for his secreted wealth".
Mr Young, 51, who claims he lost all his money in a disastrous Moscow property venture, has failed for four years to comply with court orders forcing him to disclose documentary evidence of the payments from friends including retail magnate Sir Philip Green, property investor Sir Tom Hunter, Mr Tillman, the boss of fashion brand Jaeger, and restaurateur Mr Caring, the owner of The Ivy, Annabel's and Soho House in London.
In the High Court this week, Mr Justice Moor finalised plans to call witnesses to help him get to the bottom of the case during a potentially explosive final, four-week hearing in October. He told Mr Young: "Let's not beat about the bush. Ms Young's case is that his friends are a front for [Mr Young's] wealth… I want to hear from these people."
Mr Green, who owns Topshop and worked for David Cameron as a government spending tsar, said he paid two cheques for £80,000 to an estate agent in 2008 to help Ms Young, 49, pay the rent on a house near Regents Park, London.
In October 2009, Ms Young and her daughters Scarlet, 20, and Sasha, 18, were evicted from the house after the mysterious support was suddenly halted. They have since moved to a two-bedroom flat and are surviving on housing benefit.
According to High Court documents, Mr Tillman paid Ms Young £30,000. Mr Young has also told the judge that the friends are funding his lavish lifestyle. Mr Caring is said to have paid £50,000 towards the tycoon's legal fees during the divorce that has inched its way through the justice system.
Britain has been intrigued by the story of Mr Young, who rose from a Dundee council flat to own a £14m Oxfordshire mansion. He threw his money about in spectacular fashion – giving his wife a £1m necklace for her 40th birthday.
Despite repeated court appearances, Scot Young owes his wife nearly £1m in maintenance and £1.28m in unpaid tax.
Earlier this year, when Mr Justice Moor jailed Mr Young for repeatedly failing to disclose the mysterious whereabouts of his lost wealth, he was scathing about the alleged role of his illustrious business associates.
He said: "It is absurd to say that these friends are prepared to support him financially to such a huge extent but that not one of them is prepared to produce any documentary evidence that the money came from them.
"There is no evidence he has tried to obtain such information from them. He knew what was required. I conclude he has deliberately failed to comply."
Sir Philip told The Independent: "I paid UK cheques from my bank account." When asked why Mr Young had failed to produce documentary evidence to support this, he replied: "I don't know. I don't want to get involved in this. I don't know what this has to do with me. I'm just telling you categorically that any money I may have paid came from my own personal UK bank account. End of conversation."
A spokesman for Sir Tom Hunter said: "Our support for the family is a matter of public record. Clearly if asked by the courts Tom would of course give evidence on this matter."
Mr Caring declined to comment.
Join our new commenting forum
Join thought-provoking conversations, follow other Independent readers and see their replies