Britain's cruellest care home: 'Institutional abuse' contributed to deaths of five pensioners
Coroner criticises Care Quality Commission for giving Orchid View a 'good' rating in 2010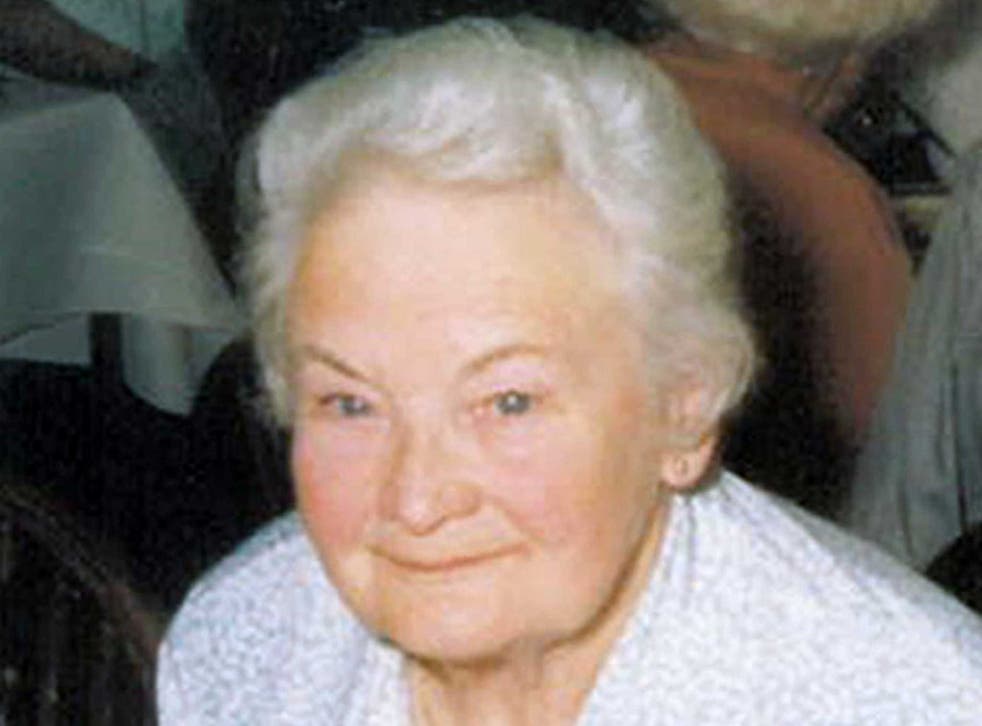 Neglect stemming from "institutionalised abuse" at a care home directly contributed to the deaths of five of its elderly residents after ample warning signs were ignored or missed by managers and watchdogs, a coroner has ruled.
In a devastating verdict delivered hours after Health Secretary Jeremy Hunt conceded that "something is badly wrong" with the care system, West Sussex coroner Penelope Schofield there had been mismanagement "from the top down" at the Orchid View home run by the defunct provider Southern Cross.
Relatives said the findings meant the Crown Prosecution Service should review a decision not to bring charges against five people who were arrested - some on suspicion of manslaughter by gross negligence - following the death of one resident, 77-year-old Jean Halfpenny, who received an overdose of the blood-thinning drug Warfarin. Prosecutors had previously ruled there was insufficient evidence to proceed against any staff member.
But after a five-week inquest which heard multiple accounts of maltreatment of often immobile elderly people, Ms Schofield said she was satisfied that Mrs Halfpenny had been overdosed and then her medical records destroyed after it became clear she required hospital treatment. Meera Read, a manager of the home in Copthorne, near Crawley, denied she had looked at the documents for Mrs Halfpenny and falsified new ones after saying: "Shit, we can't send her to hospital with those. They will shut us down."
Describing the £3,000-a-month home as "an accident waiting to happen" before it was shut late in 2011, the coroner said: "There was institutionalised abuse throughout the home and it started, in my view, at a very early stage, and nobody did anything about it.
"This, to me, was from the top down. It was completely mismanaged and understaffed and failed to provide a safe environment for residents."
The case will renew scrutiny of the corporate culture of Southern Cross, which was Britain's largest care provider until its £1bn collapse in 2011 after a disastrous expansion strategy left it unable to pay the rent on many of the 700 homes it ran and left its 31,000 residents facing an uncertain future. The whistleblower who raised the alarm about Orchid View said she was ordered by managers to "fill the home, fill the home".
Linzi Collings, the daughter of Mrs Halfpenny, a retired dental receptionist who was at one point found naked and crying in bed by a social worker, said: "How the corporate failings of Southern Cross could create these events and how such terrible standards could go unnoticed by the authorities for so long has left us baffled.
"Our mum deserved to be treated with dignity and compassion but Orchid View failed to provide her with even a basic level of care."
She added: "If this inquest hasn't been the wake-up call the industry desperately needs, I dread to think how bad things could get."
The findings came after Mr Hunt called for Britons to take a closer interest in the welfare of elderly parents and grandparents, describing it as a "national shame" that as many as 800,000 people in England are categorised as chronically lonely. He said he was "particularly worried" about the 400,000 people in care homes.
Labour accused the Government of seeking to place the blame for problems with the care system solely on families rather than its spending cuts.
Witnesses at the inquest recounted how Orchid View was run "on a budget" with residents left soiled and unattended while others were locked in their rooms. In one case, a woman's fractured ankle went undiagnosed for several days while another had a dressing secured with Sellotape. A pharmacist who inspected the home was physically sick in the car park.
The coroner said that her inquiry into the death of 19 residents at the "state-of-the-art" home run by now defunct provider Southern Cross showed that all had received "sub-optimal" care and criticised the industry watchdog - the Care Quality Commission - for giving it a "good" rating in 2010.
Ms Schofield said that while the 19 people had died from natural causes, in the cases of five the deaths had been "attributed to by neglect". They were Ms Halfpenny, 85-year-old Wilfred Gardner, Margaret Tucker, 77, Enid Trodden, 86, and 85-year-old John Holmes.
Relatives of the five called for a public inquiry into the scandal but will have to await the results of a multi-agency serious case review announced yesterday before any further investigations are undertaken.
Ian Christian, of Irwin Mitchell solicitors, which represented seven of the families at the inquest, described the case as a "scandal". He said: "These were vulnerable people who used their life savings, or had their families pay money, so they would be cared for in the final stage of their life.
"They ought to have been in safe hands and provided with a standard of care which gave them dignity in their final days. Sadly this could not have been further from the truth."
The coroner said that those involved with the care of the five should feel "ashamed" and questioned why many of those who had worked at Orchid View were still employed in the industry. She added it was disgraceful that the home, which opened in 2009, had been allowed to run for two years without its problems being spotted, in particular by the CQC. Its January 2010 inspection found that Orchid View was a "well-maintained home that is clean throughout".
Ms Schofield said: "I question how this could be the case and I question whether the inspection that did take place was fit for purpose."
She added: "It's a heart-breaking case. We all have parents who will probably need care in the latter part of their lives."
With English councils referring 112,000 cases of abuse in care homes last year, the CQC earlier this week announced a new inspection regime bolstered by volunteers with experience of the care system to produce a clear ranking system for all 25,000 homes from next April onwards.
Andrea Sutcliffe, the CQC's first ever chief inspector of adult social care, said she was "shocked" by the treatment received by those at Orchid View and promised a "root-and-branch review" of the body's actions in relation to the home.
The purpose-built home was described as having a "five-star fee" when it opened in September 2009 with relatives saying they felt "seduced" into believing that its modern facilities meant it would be well run.
One staff member said: "It was like a car that looked good from the outside but it was knackered."
The inquest heard that residents were treated with a lack of respect and dignity, with call bells going unanswered or out of reach for bed-bound pensioners.
One resident was found naked and in pain with his catheter twisted while staff were found eating toast and drinking tea with their feet up. When asked by a relative why the man was being left in pain, a worker is alleged to have replied: "Everyone is entitled to a break."
The inquest heard that police and social services were called in to the home only after a whistleblower - administrator Lisa Martin - reached breaking point when she was told there had been 28 errors in administering drugs in a single shift and new manager replied "do what you like".
Miss Martin, who also made the allegations that Miss Read had ordered the shredding of Mrs Halfpenny's medical administration record, said: "I felt I had no choice. I couldn't watch this happen any more. I thought it could be my mum in that situation. I was telling everyone what was going on, but no one would listen."
Top-down failings: Death in care
The victims:
Wilfred Gardner, 85. Died May 2011
Relatives of Mr Gardner, who was diabetic, say they never saw a care plan for him. He was sometimes not provided with strips to test his blood sugar and his family were told he needed to ask if he wanted medication. As a dementia sufferer, they said he had no way to ask.
Jean Halfpenny, 77. Died May 2010.
The inquest found that Mrs Halfpenny was given an overdose of three times the required amount of the blood-thinning drug Warfarin. The stroke victim was left unattended and found by a social worker naked and crying in her bed.
John Holmes, 85. Died September 2011
The dementia sufferer was found soaking wet in bed without incontinence pads. He was made to wear soiled pads during the day, when he did not need them. He lost a stone in weight during the seven weeks he stayed at Orchid View before his death.
Margaret Tucker, 77. Died July 2011
It was several days before Mrs Tucker, a dementia sufferer, was found by staff to have fractured her ankle. Her daughter told the inquest she believed information about how the injury happened was deliberately withheld from her. Mrs Tucker also suffered unexplained bruising and on one occasion was left hanging half out of her bed for two hours.
Enid Trodden, 86. Died October 2011
Mrs Trodden, who had dementia and Parkinson's disease, suffered bruising attributed to inappropriate handling. On one occasion she was found in bed at 4.30pm, cold and wet and with the curtains drawn, with both breakfast and lunch left on a bedside table.
FOCUS: SOUTHERN CROSS
Jonathan Brown
Southern Cross, which at its peak operated more than 750 care homes, went bust in 2011. The collapse of the operator sent shockwaves through the sector and brought the threat of upheaval and trauma for the 30,000 residents in its care.
The one-time private equity-backed company slipped from its position as the UK's leading provider of care services with a stock market value of £1.1bn to being unable to pay its landlords as the price of its shares plunged by 98 per cent in three years.
Between 2004 and 2006 the company had gone on an aggressive spending spree buying up rival care homes and later selling them on before renting them back on fixed leases.
But the 2008 financial crisis, the collapse in property prices and ensuing austerity budgets meant local authorities sought to save money by raising the eligibility criteria for new residents.
Unable to maintain occupancy rates of more than 90 per cent which it needed to meet the punishing repayment schedules, the company was unable to pay its annual £250m rent bill and was forced to restructure before ultimately collapsing. The care homes reverted back to their landlords.
At the time of the closure its former owners, the American private equity group Blackstone, said it was not to blame despite claims it had made £1bn during the expansion phase. The controversial sale and leaseback deal had infuriated unions representing the provider's 44,000 employees. Blackstone sold its interest in the business in 2006.
During the long boom years private equity companies had eyed the care home market as highly lucrative based on the promise of the growing needs of the UK's rapidly ageing population. But in Southern Cross's case and a number of small operators that closed in its wake, it was a business opportunity that was to prove fatally flawed.
Join our new commenting forum
Join thought-provoking conversations, follow other Independent readers and see their replies