Britain at risk of terrorism surge after Brexit and Covid, ex-military chief warns
Lockdown means fewer 'target-rich environments' for terrorist attacks, but it also prolongs exposure of susceptible people to online extremism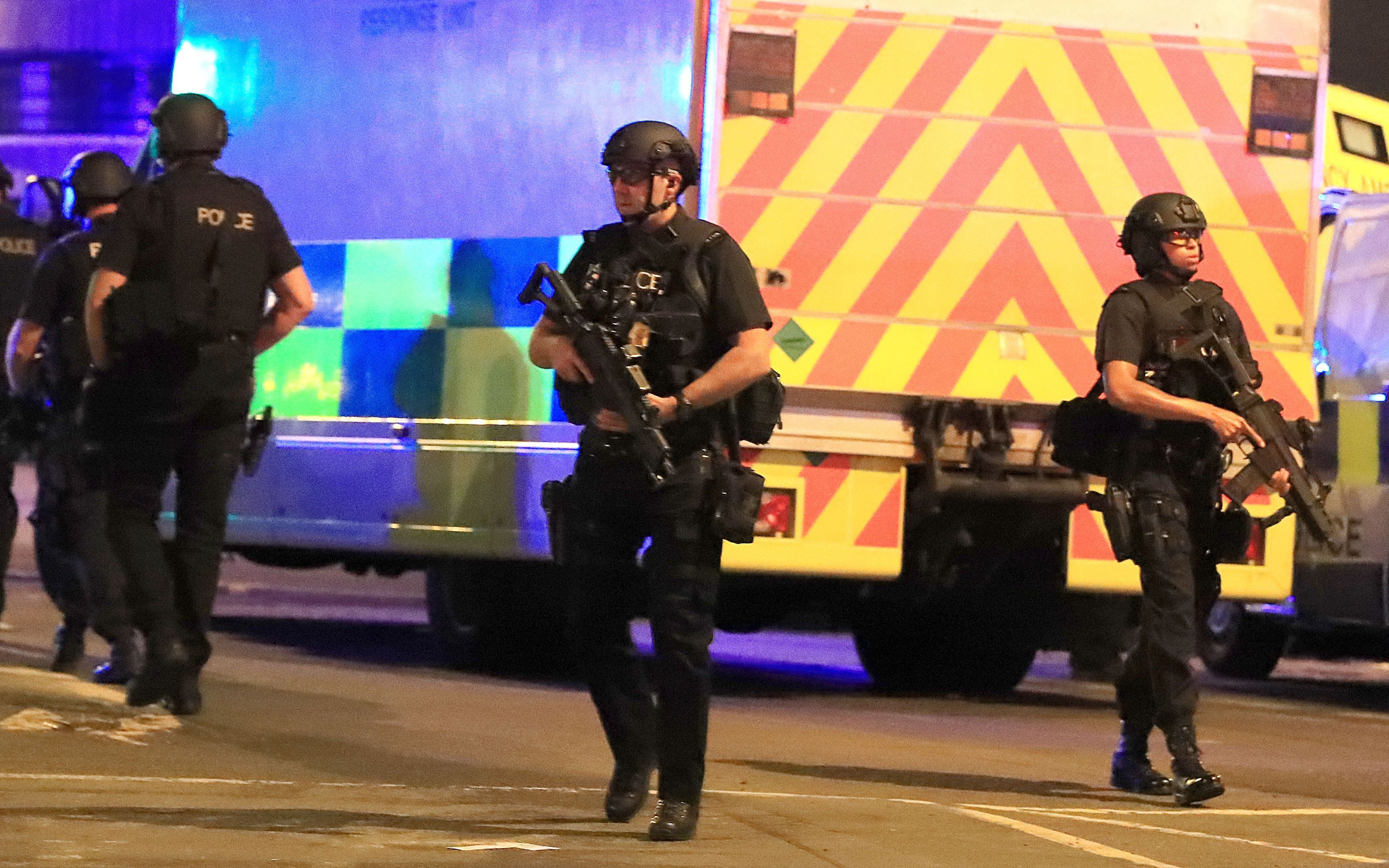 The Covid-19 lockdown, and uncertainty over post-Brexit security cooperation, have together raised the risk of terror attacks in 2021, a senior security expert has warned.
The lethal violence of 2017, which saw the Manchester bombing and the attacks at London Bridge, Westminster, and Finsbury Park, may be replicated next year, said Brigadier Ed Butler, a security analyst and former commander of UK forces in Helmand.
While the coronavirus pandemic has reduced crowds and "target-rich environments" for terrorist attacks, there is now the risk that susceptible young people have had prolonged exposure to online extremism, with the potential of violence in the future.
There has also been a trend towards extremist groups trying to acquire chemical weapons, Brigadier Butler said. Although their capabilities of using them are low, any successful strikes would have a high impact. . Aviation remains a prized target, he said, although one that is difficult to hit.
Brigadier Butler's assessment comes as the threat level in the UK is raised to "severe", indicating that attacks are likely. Security and intelligence agencies are also considering the possibility of an increase in extremist activities fromn next year as travel restrictions are eased with the rollout of Covid-19 vaccinations. 
"I am concerned that 2021 will be very much like 2017 in the UK – what happens in Europe and the near-abroad does end up coming back to this country. We have an excellent counter-terrorist capability, but we also have the backdrop of these constant attacks," said Brigadier Butler, a former head of the 16 Air Assault Brigade, who also served in Northern Ireland, the Balkans, and Sierra Leone.
"We have fighters who are returning from abroad. We can't discount the global threat from international terrorism out there with so many failed states exporting terrorism. We have al-Qaeda, Boko Haram, who are operating and taking advantage of governments being distracted by Covid measures."
The recent attacks in Europe, he said, show that violent Islamists will use whatever weapons are easy to get.
"We shouldn't forget that all terrorist organisations like to reinforce success, and what works last time will work again, and hence the use of knives and the gruesome attacks we've seen recently in France and Austria."
However, Brigadier Butler, who is now chief resilience officer with the Pool Re, a government-underwritten terrorism insurance company set up after the 1992 IRA bombing of London's Baltic Exchange, continued: "We see a rekindling of terrorism trends to buy chemical weapons.
"The capability is very low, but would be hugely high-impact if successful. Just the use of hazardous chemical material will have a high impact. A key concern, too, is the aviation sector. It is an iconic target, we have seen that in the past and that hasn't gone away."
Coronavirus, said Brigadier Butler, has an "upside" and a "downside" when it comes to terrorism.
"People are locked down so they can't get out," he commented. "There aren't that many target rich environments for terrorists, and they may think, 'Is it worth my while to go out and get a vehicle or a knife, or get an improvised explosive device?'"
"Then there is the downside, unfortunately. There would be more people by themselves sitting in their single flats, glued to the internet and scanning on the internet these websites where radicalisation takes place. We also know that governments are now very distracted by Covid and a lot of resources are being used. There will be a lot of competition for those resources in the future on how much you put into counterterrorism and the economic recovery and like."
Speaking of future threats, a Whitehall official said: "There are obviously reasons why the threat level has been raised in this country to severe.
"There is a tendency to emulate terrorist attacks and we have seen some serious ones in France and Italy. We are also aware that, as travel restrictions are eased, there will be more ease of movement for everyone, including those with ill-intent. We are also aware of the danger of things like online radicalisation. We are certainly not underestimating all these factors, and we are taking the necessary precautions."
Join our commenting forum
Join thought-provoking conversations, follow other Independent readers and see their replies