British band Moones promise fan £4,000 - if they work out where this wall is
The band previously garnered attention for recording a single as they drank 80 beers
Rose Troup Buchanan
Friday 18 December 2015 11:48 Comments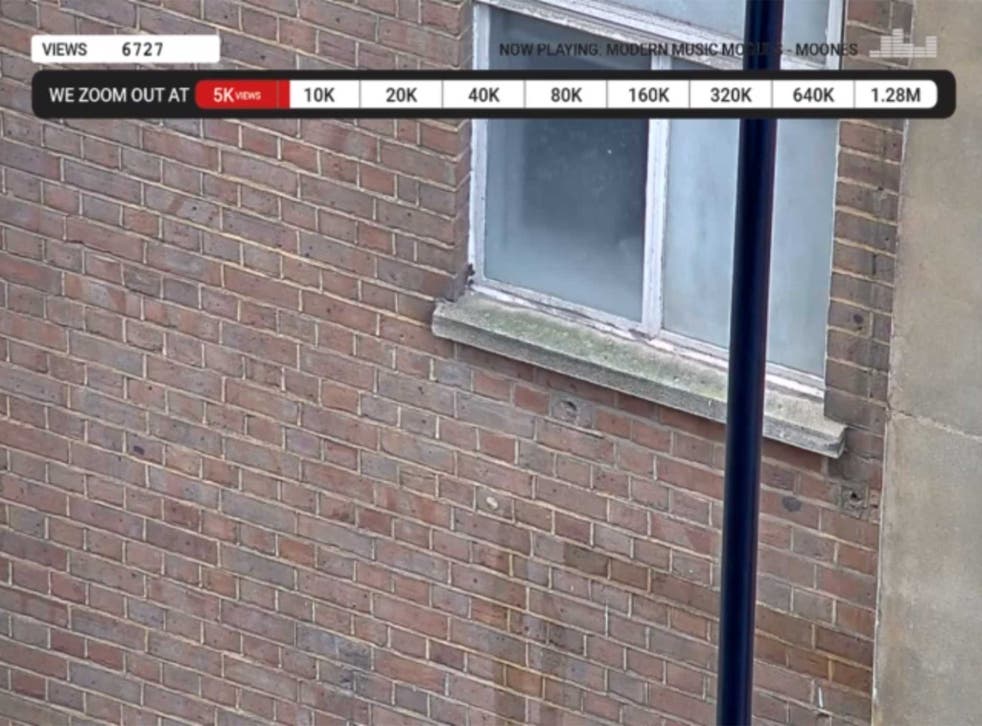 A British band has offered one lucky person thousands of pounds if they can identify the location of a brick wall in London.
The deft marketing move from Moones comes ahead of the release of their latest album Modern Music Moguls.
Instead of blowing £4,000 on a smart music video, and possibly repeat the drunken experiment of 2013, the band have decided to give the entire sum to the person who can identify the brick wall from a live feed on YouTube.
As the views wrack up, the five-man band have promised to slowly zoom the camera back, revealing more and more of the nondescript wall somewhere in Zone 1. The prize can only be claimed by picking off the chewing gum on the wall and tweeting the code underneath to the band.
It's already drawn a fair amount of attention – 6,000 views as of Friday morning – and is sure to keep attracting notice as the camera pulls back and it gets easier to find.
The stunt is hardly the first pulled by the band: in 2013 they recorded "Better Energy" while drinking 80 beers, and recorded the results for the enjoyment of their fans.
Register for free to continue reading
Registration is a free and easy way to support our truly independent journalism
By registering, you will also enjoy limited access to Premium articles, exclusive newsletters, commenting, and virtual events with our leading journalists
Already have an account? sign in
Join our new commenting forum
Join thought-provoking conversations, follow other Independent readers and see their replies