British Gas fuel price hike: David Cameron faces backlash after advising customers to change supplier
Poverty groups critical as PM tells public to switch suppliers after 9.2 per cent price rise
Simon Read
Friday 18 October 2013 13:59 Comments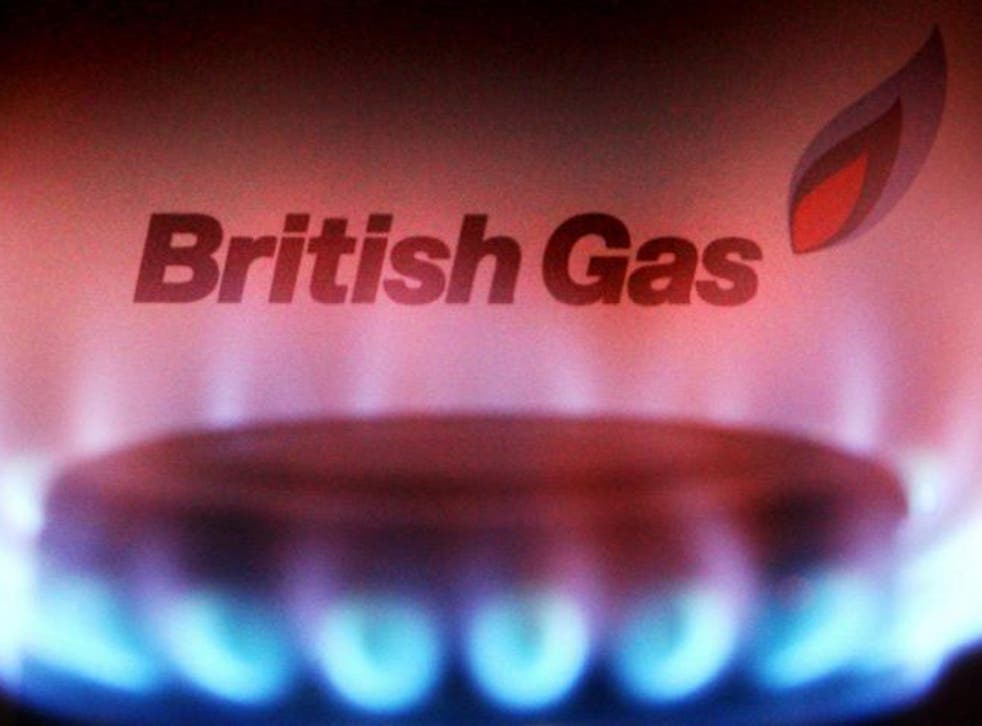 Fuel poverty campaigners have hit out at David Cameron after he reacted to a 9.2 per cent price rise from British Gas by telling people simply to switch to a different supplier.
Last week Scottish and Southern Electricity (SSE) announced an 8.2 per cent price increase, and with npower expected to reveal an even larger rise next week critics pointed out that consumers would be moving from one high-charging supplier to another.
British Gas is to raise its electricity prices by 10.4 per cent and its gas prices by 8.4 per cent from 23 November, meaning that bills for almost eight million customers will jump by £125 a year to an average of more than £1,400. The company said it "understood the frustration" of consumers, and blamed a range of external factors.
Ian Peters, managing director of British Gas Residential Energy, said: "What's pushing up energy prices at the moment are costs that are not all directly under our control, such as the global price of energy, charges that we have to pay for using the national grid that delivers energy to the home, and the cost of the Government's social and environmental programmes."
Mr Cameron said he was "very disappointed" with the announcement, adding: "There is something everyone can do, which is look to switch their electricity or gas bill from one supplier to another." Ed Davey, the Liberal Democrat Energy minister echoed his words, saying that it was "very disappointing news".
But charities and consumer groups were quick to criticise the Prime Minister, whom they accused of failing to confront the issue of the Big Six pocketing huge profits while millions of consumers are forced into fuel poverty with winter approaching.
Clare Welton of Fuel Poverty Action said: "Switching from one expensive, profiteering company to another does not provide us with a solution, when the problem is the Big Six themselves." She called for "rapid investment in renewables to start now".
"Until energy is not-for-profit and under the ownership of the public and communities, we will continue to be at the sharp edge of profit-hungry companies and ever-increasing global fossil fuel prices."
Ed Matthew, director of fuel poverty campaigners Energy Bill Revolution, said: "We need a long-term solution, not sticking-plaster fixes. We call on the Government to use carbon tax to super-insulate homes. We could make half a million homes super energy-efficient every year, saving an everyday family £400."
Labour will focus on the "cost of living" crisis in the run-up to the 2015 election, and last month Ed Miliband promised a 20-month freeze on energy bills if he wins the election. Caroline Flint, the shadow Energy and Climate Change Secretary, said consumers were "sick and tired of being left out of pocket because of David Cameron's failure to stand up to the energy companies".
British Gas's increase tops the 8.2 per cent hike announced by SSE earlier this month. Of the big six, EDF, nPower, E.ON and Scottish Power are yet to reveal whether they will follow suit.
Register for free to continue reading
Registration is a free and easy way to support our truly independent journalism
By registering, you will also enjoy limited access to Premium articles, exclusive newsletters, commenting, and virtual events with our leading journalists
Already have an account? sign in
Register for free to continue reading
Registration is a free and easy way to support our truly independent journalism
By registering, you will also enjoy limited access to Premium articles, exclusive newsletters, commenting, and virtual events with our leading journalists
Already have an account? sign in
Join our new commenting forum
Join thought-provoking conversations, follow other Independent readers and see their replies