British men who 'accidentally caught boat to Syria after night out in Ayia Napa' say story is a prank
Lewis Ellis, 25, said the story was a prank as it spread to media outlets around the world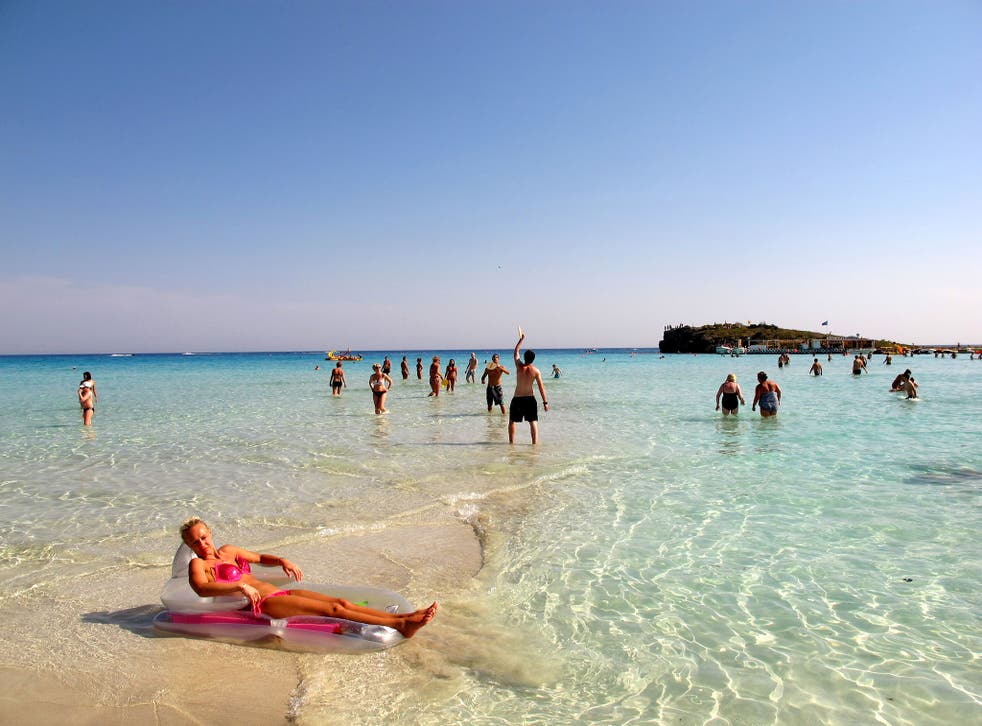 A British man who claimed to have ended up in Syria with his friends after boarding the wrong boat following a night out in Ayia Napa has said the story was a prank.
Lewis Ellis, 25, told the Daily Mirror he and two other club reps had boarded what they believed was a dolphin-watching boat in Cyprus on Tuesday and found themselves out at sea.
"The last club closed at 7.30am so we just powered through to our 9am boat trip and ended up blagging our way onto the wrong boat," he said.
"Everyone was foreign and it was pretty much half way out from the island when we asked 'how come we're so far away from land?"
Alex McCormick, 19, who was also supposedly along the boat alongside 23-year-old James Wallman, added: "We were panicking and saying to these guys 'you need to turn around'.
"After hours and hours we turned up in this place and we were like 'what the f***, where are we?"
The men claimed they were taken to a Russian military base after docking in an unknown location, before being told they were in the city of Tartous and interviewed before allowed to return to Cyprus.
Controlled by Bashar al-Assad's Syrian regime, it is also home to a Russian naval facility and has been targeted in a series of Isis bombings in recent weeks.
The Foreign and Commonwealth Office could not immediately confirm whether it had been alerted to the case, while there was no way of verifying photos the men claimed showed them in Syria were taken in the country.
As the unlikely story spread around the world on Wednesday morning - reaching media outlets as far as Australia - Mr Ellis admitted it had been fake in a conversation with friends on Facebook.
"Hahaha what a prank," he wrote. When a friend asked if he really had made the journey, he added: "Naaa we just made it up for fun."
Debunked myths and fake news stories

Show all 25
Mr Ellis, from Manchester, is known for his pranks on YouTube, where he runs a channel that also includes footage of his work as a holiday rep in Ayia Napa.
He previously made headlines in February for stripping off and going swimming in a water feature in the Trafford Centre's food court.
Register for free to continue reading
Registration is a free and easy way to support our truly independent journalism
By registering, you will also enjoy limited access to Premium articles, exclusive newsletters, commenting, and virtual events with our leading journalists
Already have an account? sign in
Register for free to continue reading
Registration is a free and easy way to support our truly independent journalism
By registering, you will also enjoy limited access to Premium articles, exclusive newsletters, commenting, and virtual events with our leading journalists
Already have an account? sign in
Join our new commenting forum
Join thought-provoking conversations, follow other Independent readers and see their replies