British mother and daughter among four injured in Tenerife hotel explosion
Investigation now underway into what caused the blast at the Bahia Principe hotel
Adam Withnall
Saturday 28 December 2013 16:45 Comments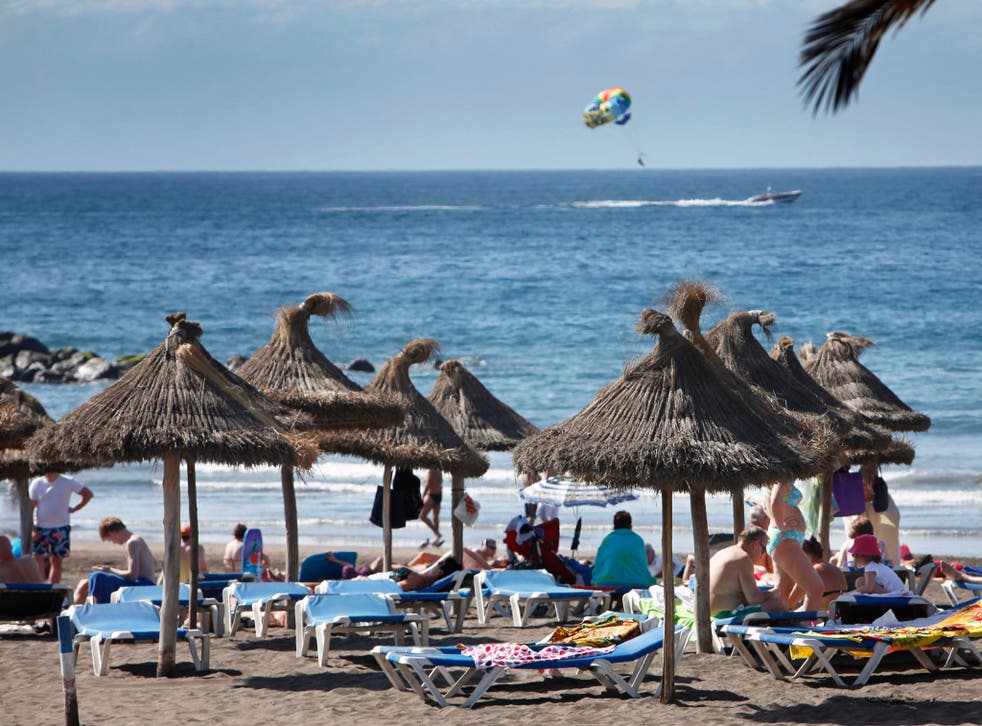 A British woman and her eight-year-old daughter were among four people injured by an explosion at a hotel in Tenerife yesterday.
The unidentified woman suffered serious burns to her face and scalp and was rushed to the Spanish holiday island's largest trauma hospital. Her daughter was taken to a separate, smaller hospital to receive treatment for burns to the neck.
A statement from the local government of the Canary Islands initially suggested a British man was also treated for minor injuries, but this was denied by a spokesperson for the Bahia Principe hotel where the incident occurred.
The hotel representative said the woman's husband and second daughter had avoided injury but were "obviously in shock" after the explosion.
A 38-year-old Belgian woman and a 34-year-old Spanish woman also suffered minor injuries and had to be taken to hospital.
A police investigation is now underway into what caused the blast on Friday afternoon.
"This was an accident and we still are not sure what went wrong - we are awaiting the investigation of the judicial police," the hotel spokesperson said.
"The explosion took place in a metal buffet container by the pool which uses a flammable gel to keep food warm.
"The swimming pool is now open again and the hotel is back to normal. We would like to wish those who were injured a speedy recovery."
A Foreign Office spokesperson said: "We are aware of an incident involving two British nationals and are providing consular assistance.
"We are currently checking, but based on what we know so far there was no British man injured in the explosion."
A spokesperson for the Canary Islands government said: "At 4.09pm on Friday emergency services were called to an explosion in a machine in a poolside bar at a hotel in Playa Paraiso, in the town of Adeje, with several people suffering from burn injuries.
"Emergency resources were immediately mobilised. Fire crews attended to inspect the zone but their intervention was not necessary."
Register for free to continue reading
Registration is a free and easy way to support our truly independent journalism
By registering, you will also enjoy limited access to Premium articles, exclusive newsletters, commenting, and virtual events with our leading journalists
Already have an account? sign in
Join our new commenting forum
Join thought-provoking conversations, follow other Independent readers and see their replies