More British people identify as nonreligious than Christian, finds report
Deconversion the 'major factor' in rise of population without religion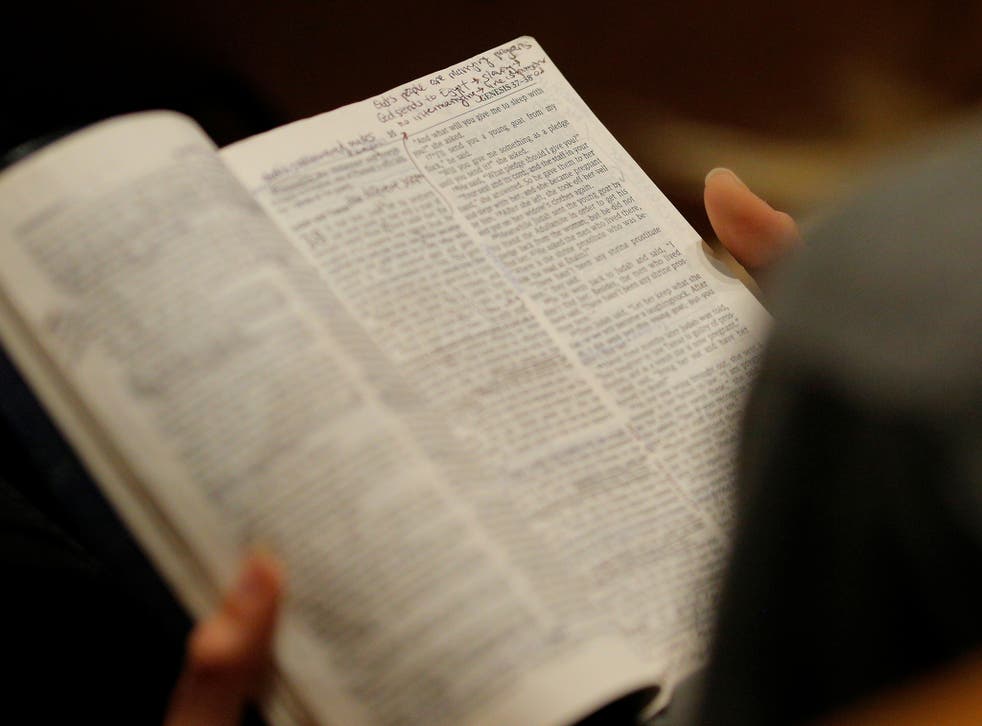 More Britons say they have no religion than profess to be Christian, according to a new report.
According to the British Social Attitudes Survey and the European Social Survey, the "major factor" in the development is that people who are brought up to be religious are losing their faith. More than two-thirds of non-religious people were raised as Christians or in another faith.
Nearly half - 48.6 per cent - of UK adults say they are not religious, compared to just 43 per cent who are Christian. The proportion of Christians in the UK has dropped from two-thirds of adults in 1983.
Professor Stephen Bullivant, of St Mary's University in Twickenham, analysed the data and said the "rise of the nonreligous" was "arguably the story of British religious history of the past half-century".
Scotland, Wales and the south-east of England were the least religious parts of the UK, where more than half of people said they had no personal faith.
Inner London, where more than a quarter said they followed a non-Christian religion, was the most pious part of the country, where only 31 per cent of adults were atheists or otherwise nonreligious.
The Anglican Church has suffered a "heavy" decline since 1983, Prof Bullivant said. And "the age profile of Anglicans, especially, is very heavily skewed towards the older generations".
Prof Bullivant wrote: "No religion has been Britain's largest religious grouping for over two decades: 1993 was the first year to record more Nones than Anglicans, and this has remained the case ever since.
"Looking at the long-term pattern, the nonreligious share of the population has shown strong growth over our whole period, with a mean increase of 0.5 percentage points per year from 1983 to 2015.
"The year 2009 was the first in which Nones outnumbered all Christians put together. With the single exception of 2011, this pattern has held ever after. In two years, 2009 and 2013, Nones formed a majority of the adult British population."
UK news in pictures

Show all 50
At Easter it was revealed about a quarter of people who did say they were Christian did not believe in a central article of the faith - that Christ was resurrected from the dead.
A ComRes survey even found that 5 per cent of people who described themselves as "active" Christians did not believe in Jesus' resurrection.
Register for free to continue reading
Registration is a free and easy way to support our truly independent journalism
By registering, you will also enjoy limited access to Premium articles, exclusive newsletters, commenting, and virtual events with our leading journalists
Already have an account? sign in
Register for free to continue reading
Registration is a free and easy way to support our truly independent journalism
By registering, you will also enjoy limited access to Premium articles, exclusive newsletters, commenting, and virtual events with our leading journalists
Already have an account? sign in
Join our new commenting forum
Join thought-provoking conversations, follow other Independent readers and see their replies