What time is it? It's summer time – and it's going to be a hot one
Parts of the UK can look forward to basking in the sunshine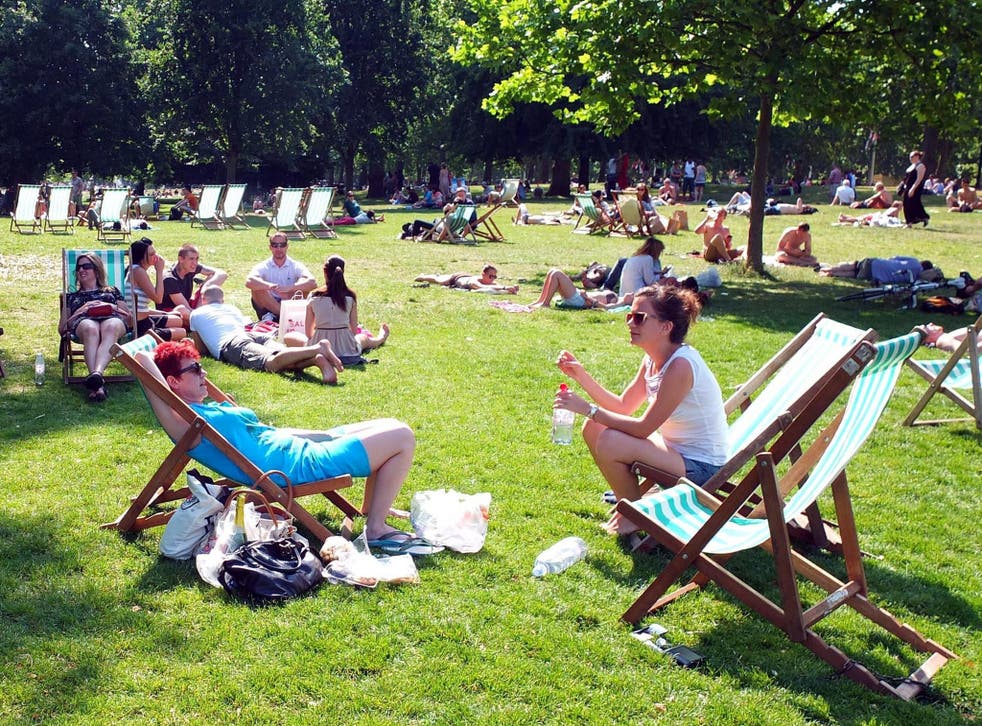 Parts of the UK can look forward to basking in sunshine this weekend as temperatures higher than those predicted for St Tropez are forecast.
Parts of the south and south east could enjoy hazy sunshine and a warmer climate as the mercury reaches up to 19C on Saturday, rising to 20C on Sunday - double the average weather conditions for March.
In contrast, weather in the summer hotspot of St Tropez is forecast to peak at just 17C on Saturday.
The arrival of a warmer climate will be a welcome respite from a gloomy, rain-filled week and comes just before the clocks go forward at 1am on 30 March, marking the first day of British Summer Time (BST).
BST, also known as Daylight Saving Time is an hour forward of Greenwich MeanTime (GMT) and was first proposed in Britain by William Willet, after he became frustrated by what he considered to be a waste of daylight.
He a published a pamphlet in 1907 calling for the clocks to be changed and his idea was eventually adopted by the British government in 1916.
BST ends on 26 October this year, the last Sunday of the month.
A spokesperson for the Met Office said: "The south east and into central England can expect sunshine and warmer temperatures between the mid and late teens. The south west can also expect warmer temperatures, but it will be much more cloudy."
Join our new commenting forum
Join thought-provoking conversations, follow other Independent readers and see their replies