Britons may have to pay fee to visit Europe under post-Brexit visa plan
Under a draft EC plan the 26-nation Schengen zone may operate a visa waiver programme similar to the United States 
Alexandra Sims
Friday 09 September 2016 21:04 Comments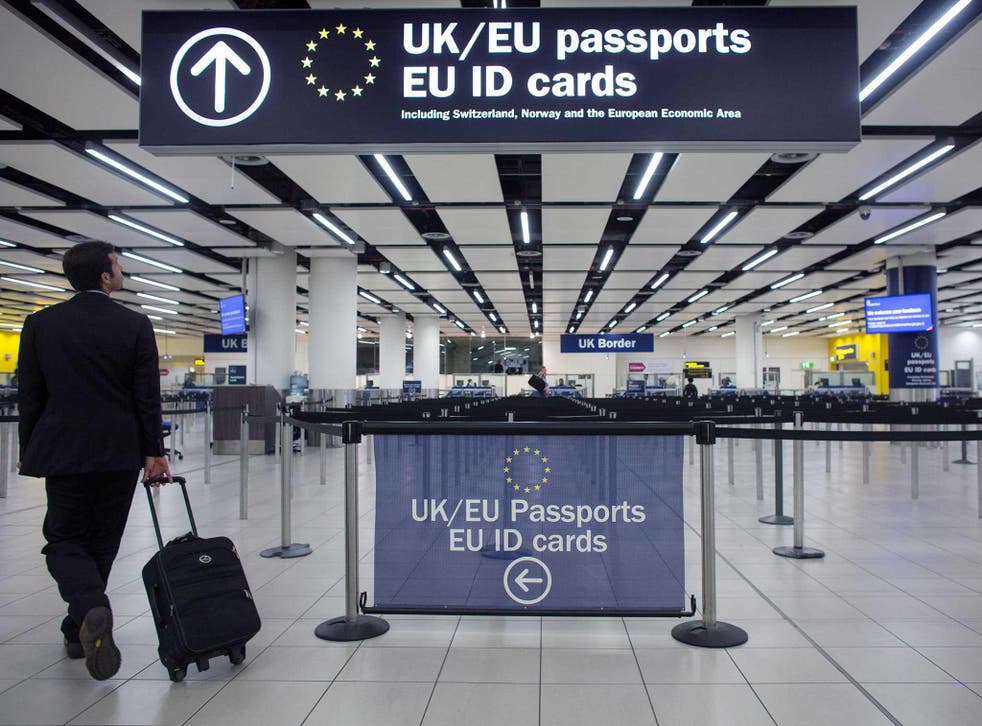 Britons may be forced to pay a fee in order to visit Europe after Brexit, according to plans reportedly being drafted by the European Commission (EC).
A scheme being debated by the executive body of the European Union suggests the 26-nation Schengen zone, which does not include the UK, could operate a visa programme comparable to the United States' ESTA scheme, according to the Guardian.
Currently, the US ESTA system requires travellers from participating countries from the Visa Waiver Programme (VWP) to apply to visit online. Since 2010 a payment of $14 (£10) has been required to obtain the ESTA.
Such a programme has been backed by France and Germany following calls for bolstered security throughout Europe after a string of terror attacks on European soil, according to EU sources.
All 26 countries in the Schengen Area have abolished passports and border control at their mutual borders.
Although not a member of the zone, British nationals are able to travel freely within it after showing a valid passport upon entry.
But after Britain's exit from the bloc, UK citizens may be forced to apply to visit the zone and pay a fee, legal experts have said.
Leave campaigners admitted such a scheme could be a possibility in the build-up to the EU referendum.
6 ways Britain leaving the EU will affect you

Show all 6
In April, Conservative MP and leading leave campaigner Dominic Raab said Britons could need a visa "or some other kind of check" to travel to continental Europe after Brexit.
Speaking to the BBC's Sunday Politics show, Mr Raab said the issue would be a matter for post-withdrawal negotiations with the EU.
"I think we'd have to look at that as part of the negotiations in detail. But look, at the moment president Barack Obama's administration … is looking at new visa requirements and screening from Germany, Belgium, Greece, France, because of the recent terrorist attacks," he said.
Earlier on Friday, Boris Johnson confirmed he had abandoned his EU referendum promise to introduce points-based immigration curbs.
During the campaign, the now-Foreign Secretary claimed the Australian-style system would tackle immigration that was "completely out of control" and would "neutralise the extremists" on the toxic issue.
On Monday, however, Theresa May announced she had rejected the idea – despite it being a key focus of the Vote Leave campaign, backed by Mr Johnson.
Asked if he agreed, the Foreign Secretary said the important point was that immigration was curbed, not the exact form that control took.
He said: "The crucial utensil that needs to be applied is, of course, control and you may remember there was a campaign on which the slogan was 'take back control'".
Register for free to continue reading
Registration is a free and easy way to support our truly independent journalism
By registering, you will also enjoy limited access to Premium articles, exclusive newsletters, commenting, and virtual events with our leading journalists
Already have an account? sign in
Join our new commenting forum
Join thought-provoking conversations, follow other Independent readers and see their replies