Brits happier than they've been in years, claims ONS
Despite high unemployment, Northern Ireland is happiest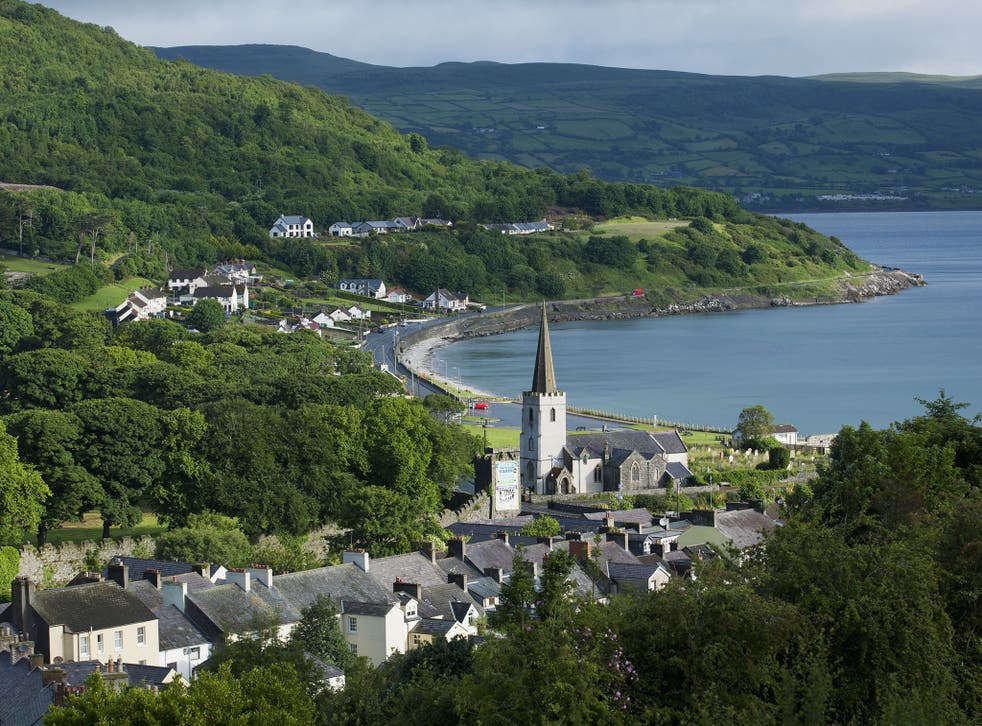 The improving economy of the UK means that people are now happier, more satisfied and less anxious than at any point in the last three years, according to research published by the Office for National Statistics.
Life satisfaction and happiness has been steadily rising across the country since the research was first undertaken in 2011, the Personal Wellbeing survey of 165,000 people found, while the nation's anxiety levels have also been falling.
Respondents were asked to rate how happy they were, how satisfied they felt, how worthwhile they thought their life was and how anxious they were, giving each indicator a score out of 10.
Dawn Snape, co-author of the report, said better employment prospects and rising household income over the past year were key reasons for people feeling more cheerful. "With the economic news improving, people are feeling more positive about their lives, particularly with the decreasing unemployment rate," she said.
The happiest and the unhappiest

Show all 9
"The unemployment rate has a profound impact on happiness. Not only does it affect the people who are unemployed but also those people around them."
However, the statisticians admitted they were stumped by the case of Northern Ireland, which has consistently outperformed the rest of the UK on every measure of wellbeing despite its high unemployment rate.
Ms Snape said the relentless optimism of the Northern Irish was a "conundrum" which merited further research. One possibility was that citizens who remembered life during the Troubles viewed their current situation in a more positive light than they would otherwise, she added.
"Unemployment is high yet they really buck the trend," she said. "At the moment we don't know the answer to this. It may be down to social connectivity, a great sense of community – maybe it is down to how life is going there now compared with 15 years ago. It is not clear to us yet."
Northern Ireland had four out of the five happiest places in the UK, according to the report. Antrim, Fermanagh, Omagh and Dungannon all featured, with Babergh in Suffolk the only place on the British mainland to make the cut. Residents of Richmondshire in Yorkshire reported the lowest levels of anxiety.
The least happy areas were found to be Barrow-in-Furness in Cumbria, Dartford in Kent, Torridge in Devon, Maldon in Essex, and South Ribble in Lancashire. Londoners had a lower overall sense of wellbeing than the UK average, and the capital is also home to three of the five most anxious areas in the UK – the boroughs of Hackney, Lambeth and Barking and Dagenham.
The ongoing research into the UK's happiness levels was ordered by David Cameron in 2010. At the time, the Prime Minister described improving society's sense of wellbeing as the "central political challenge of our times".
Happiest areas in the UK
1. Antrim, Northern Ireland
2. Fermanagh Northern Ireland
3. Babergh, Suffolk
4. Omagh, Northern Ireland
5. Dungannon, Northern Ireland
Unhappiest areas in the UK
1. Barrow-in-Furness, Cumbria
2. Dartford, Kent
3. Torridge, Devon
4. Maldon, Essex
5. South Ribble, Lancashire
Join our new commenting forum
Join thought-provoking conversations, follow other Independent readers and see their replies