Broken arms and strip-searches revealed in damning boys' jail report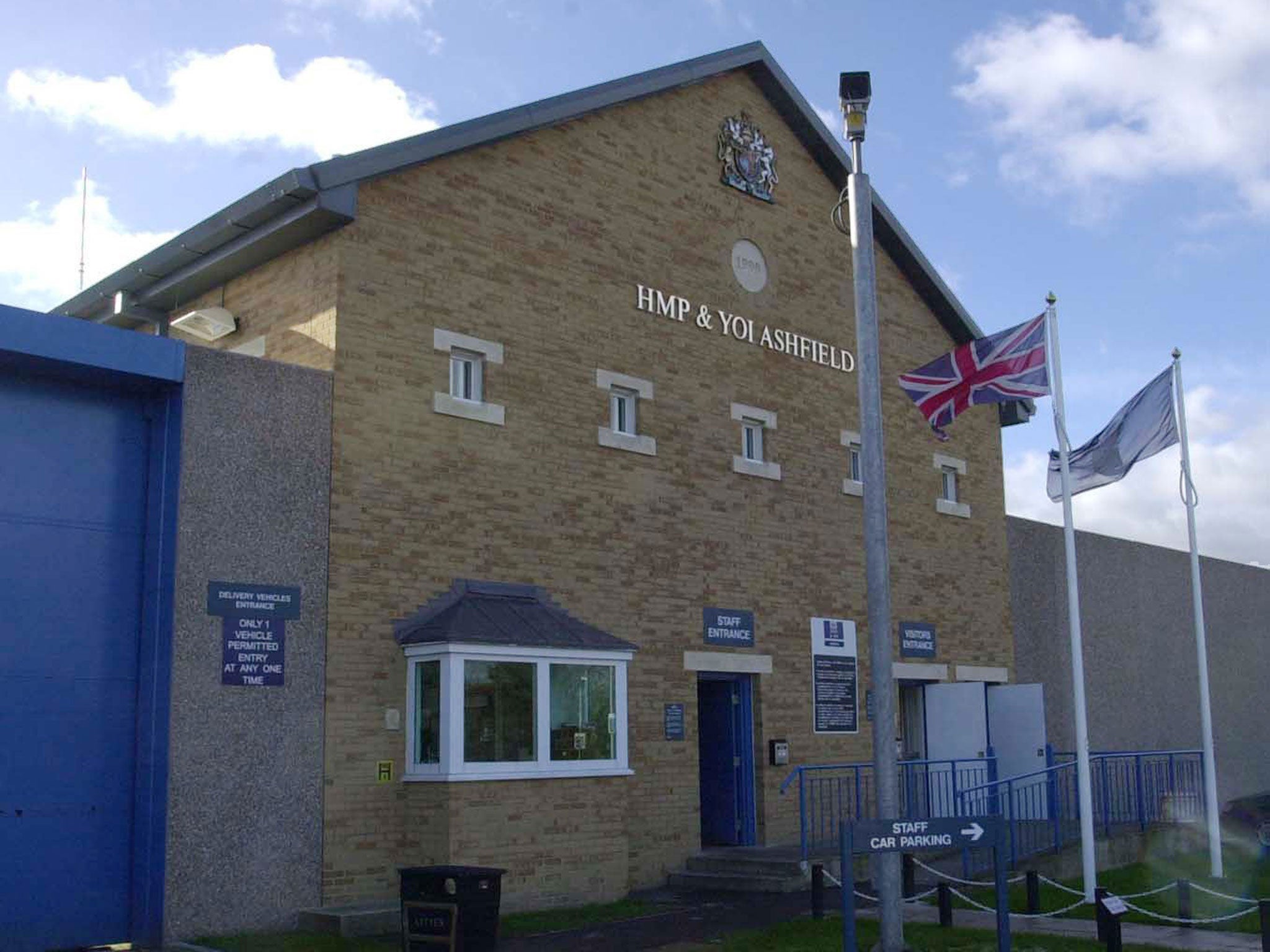 Two children at a privately-run Young Offenders Institution had their arms broken by staff last year during routine strip searches, a report by the Prison Inspectorate has revealed.
Young people at Serco-run Ashfield prison, which is responsible for boys between the ages of 15 and 18, were subject to thousands of strip-searches while the number of children held in solitary confinement had doubled in three years, according to a damning inspection which took place as the Young Offenders' Institution (YOI) was converted into a centre for adult sex offenders.
The Howard League for Penal Reform said Ashfield was the second most violent prison in England and Wales last year - the top three places for violent incidents all involved children's prisons - and that while the last children had been moved out of the facility, it was considering legal action on the basis that "the system for dealing with grievances of children in custody is unfit for purpose".
In January 2013, the Justice Secretary announced plans to close HMYOI Ashfield and re-role it as an adult prison. The inspectorate went ahead with a planned inspection in February 2013 "to ensure that the young people who continued to be held there were held safely and decently during the transition and that plans to ensure their move to another establishment or release were well managed". At that time, Ashfield was just one-third full and held 123 young people, most aged 16 or 17.
The report, published today claimed that despite the reduction in numbers of children held, there had been a sharp increase in self-harm incidents since the closure announcement. The number of formal disciplinary proceedings was high, and fights and assaults accounted for two-thirds of the charges laid.
Levels of violence were high and staff said there had been an increase in the overall number of violent incidents since the closure announcement, with 42 serious fights - 37 of which resulted in children being seriously injured - in one year.
The HM Chief Inspector of Prisons also found use of force by staff to be high, and in 2012 two young people suffered broken bones following staff use of force.
Nick Hardwick added that young people were routinely strip-searched when they entered or left reception. He said: "We have reported our concern about high levels of violence at a number of recent inspections of YOIs holding children and young people."
"At Ashfield too, young people's safety was compromised because they were exposed to unacceptable levels of violence – and there is some evidence the situation has deteriorated since the closure decision was announced.
"Planning for the closure was not effectively coordinated between the YJB and Ashfield, and the needs of individual young people were not carefully considered. The anxiety and uncertainty this created may well have contributed to the tension at the establishment. It certainly means that young people were not being adequately prepared for transfer or release."
Frances Crook, Chief Executive of the Howard League for Penal Reform, said: "Today's inspection report is the damning postscript to a long story of violence and harm in this privately-run children's prison... Far from being a place of security, this was a hotbed of violence and abuse where bones were broken, levels of self-harm soared and children were routinely subjected to invasive strip-searches."
Michael Spurr, Chief Executive Officer of the National Offender Management Service, said: "We will always seek to make the most efficient use of the prison estate and the fall in the number of young people in custody has created the opportunity for Ashfield to specialise in the treatment of sex offender prisoners.
"Public protection is our priority and I am committed to ensuring that we have a robust risk management system in place to will allow for a smooth transition.
"Plans are in place to re-role Ashfield from 1 July."
Commenting on the HMCIP Report on HMP&YOI Ashfield, Ray Duckworth, Serco's Prison Director, said: "The care and treatment of young offenders is challenging and involves looking after some of the most vulnerable and difficult young people in society. Most of the young people at Ashfield are a long way from home and the Chief Inspector's report acknowledges this demanding environment.
"In particular, we recognise that the past few months have been a very unsettling period for everyone at Ashfield. Importantly the young people at Ashfield did not feel unsafe and we are pleased that the report acknowledges the professionalism of our staff and the efforts that they have made to provide a good environment, access to education and training and systems that address the particularly poor behaviour of some young people.
"All Young Offenders have now left Ashfield and we are now preparing for the new adult population."
Join our commenting forum
Join thought-provoking conversations, follow other Independent readers and see their replies