Bus company boss fires entire staff including own daughter with blunt note: 'I cannot work with you a moment longer'
'F**k it... I am quitting to pursue my dream of not having to work here'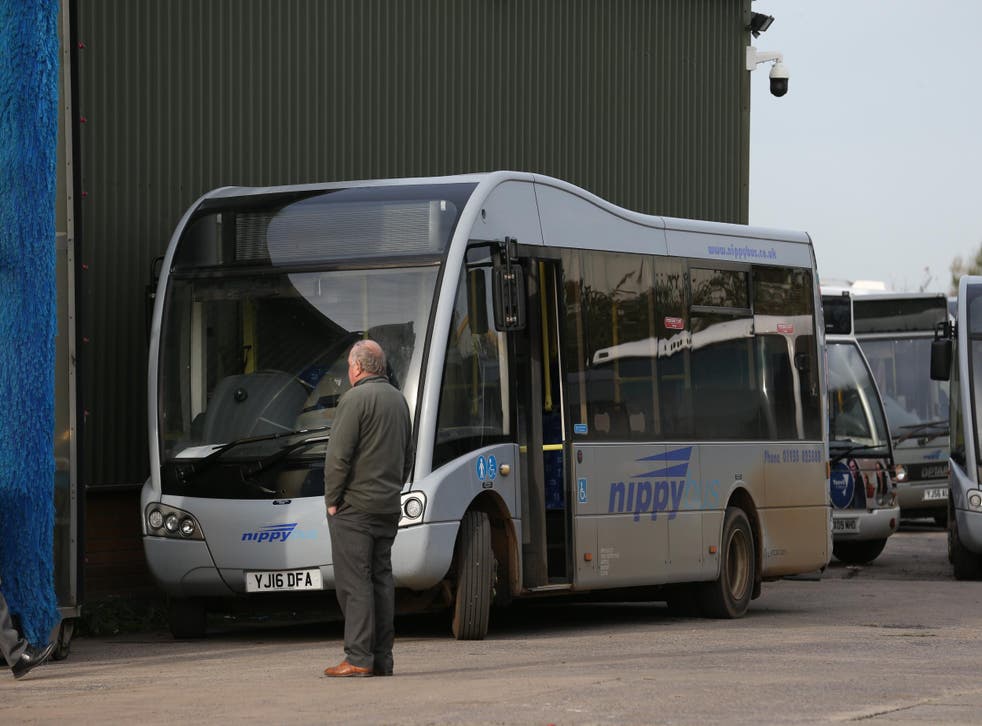 A bus company boss fired his entire workforce with a blunt note telling them: "F**k it... I cannot work with you a moment longer."
Managing director Sydney Hardy shut down Somerset firm Nippy Bus with immediate effect and told staff, thought to include his own daughter, he wanted to "pursue my dream of not having to work here".
The sudden closure left 27 drivers out of work and affected 300 children whose school bus service was cancelled with no notice.
Local schools and colleges were left rushing to find replacement operators at the last minute to get the pupils to and from lessons.
Mr Hardy, 57, had run Nippy Bus for 13 years from the company's headquarters in Martock, a village near Yeovil.
In a message to staff through the company's internal memo system, he wrote: "There is a difference between giving up and knowing when you have had enough. I have had enough and realise I cannot work with you, the people I employ, a moment longer.
"There comes a time in any relationship when you just have to say 'F*** it', say goodbye and move on. This is my time! I am quitting to pursue my dream of not having to work here."
He said "all staff should consider themselves dismissed/redundant", adding: "The gates are now closed and will not open so you can can stay in your scratchers Monday and have a lie in."
A brief note on the firm's website said it had ceased operating with immediate effect. It added: "The company has appointed agents who will now work to release the company's assets and discharge its liabilities."
Driver Steve Atkins, 61, from Martock, said staff were "in total shock".
"Nobody expected it," he said. "It was a shock to see an email saying you ain't got a job tomorrow."
Mr Hardy's own daughter was reported to be among staff caught unawares by the company's closure. Former colleagues said Nadine Hardy, 21, worked in the firm's offices.
Dave English, 64, told the Daily Mail: "It seems she's been caught by surprise here, just like the rest of us."
The driver had worked for Nippy Bus for nearly nine years and described the way Mr Hardy announced the the company's closure as "disgusting".
Staff said the firm had been struggling after nine drivers quit, forcing bosses to cut up to six routes, earlier this year.
"It's disgusting the way it's been handled," Mr English said. "Nobody has any respect for him.
"He wasn't a nice person to work with. You can't just bury your head the way he has done and not confront the problems."
He added: "He knew months ago that the company was in trouble in terms of the number of drivers we had. Everyone was doing long shifts but he just expected us to do them. The memo makes it out that it's the drivers' fault that this has happened, but without us he would never have had his company.
"Some of these drivers have children and mortgages. We haven't been paid for last month's work."
Somerset County Council stepped in to organise alternative transport for those affected by the collapse of the firm on Monday. It said it was given no prior warning Nippy Bus planned to cease operating.
As well as services to schools and colleges, the company had been running buses to small villages not otherwise covered by public transport.
Other local operators said they were trying to "pick up the pieces" before meeting to find a more permanent solution.
Mr Hardy could not be reached for comment.
Join our new commenting forum
Join thought-provoking conversations, follow other Independent readers and see their replies