Isis car bomb kills more than 100 including children during Eid celebrations in the Iraqi town of Khan Bani Saad
A number of people who had gathered to celebrate Eid were crushed
Kashmira Gander
Saturday 18 July 2015 12:04 Comments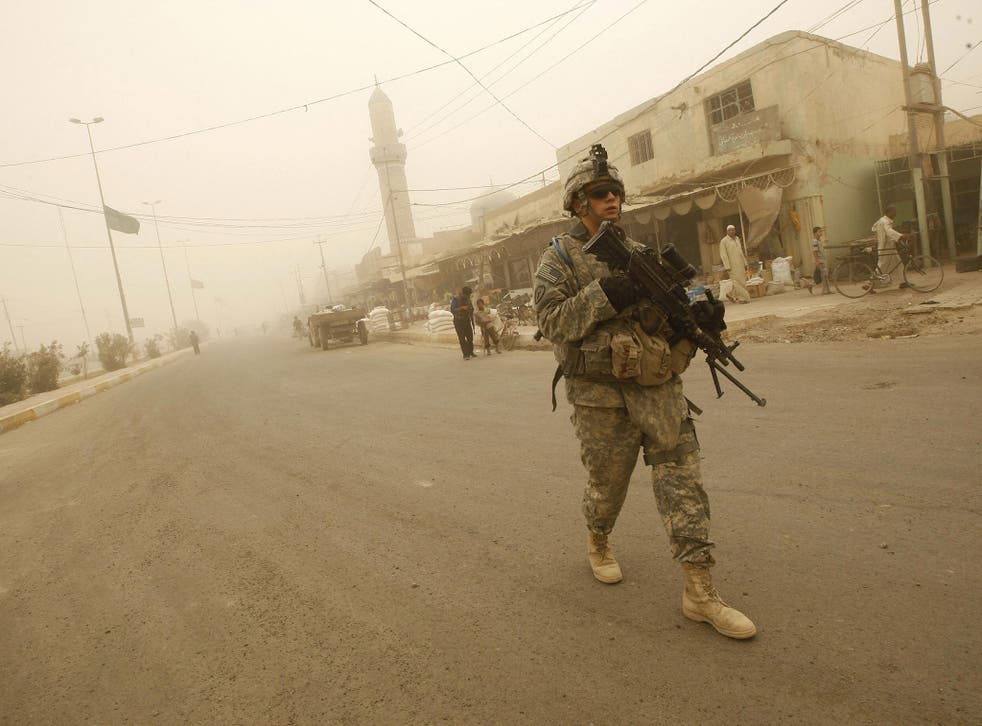 Isis militants claim to have killed at least 100 people, including children, with a car bomb in the Iraqi town of Khan Bani Saad, where people had gathered to celebrate Eid al-Fitr.
In one of the deadliest attacks since Isis extremists seized large swathes of the country, several buildings were brought to the ground.
A number of people who had gathered together to mark the end of the holy month of Ramadan were crushed in the collapse, according to police officers and medics.
Police major Ahmed al-Tamimi described the scene as "devastating".
"Some people were using vegetable boxes to collect children's body parts," he said.
Isis tweeted in a statement that the attack was to avenge the killing of Sunni Muslims in the northern Iraqi town of Hawija, and that the suicide car bomber was carrying around three tonnes of explosives.
The group said the attack in the province of Diyala, which is not its first, was aimed at "rejectionists" - the derogatory term the group uses to refer to Shia Muslims.
Crowds consumed by grief and anger over the attack smashed the windows of cars parked in the street.
It is feared the death toll could yet climb, as rescue teams worked to retrieve the remains of the victims from under the rubble, an officer from the Diyala police command told Reuters.
Ramadan is an important time of celebration for Muslims, and marks the end of a month of fasting.
In pictures: Ramadan around the world

Show all 27
The occasion sees families and loved ones wear their best clothes and gather to give thanks and to eat their first daylight meal in a month.
However, Diyala provincial government declared three days' mourning and ordered all parks and entertainment places to close for the rest of the Eid ul-Fitr holiday to avoid further attacks.
Additional reporting by Reuters
Register for free to continue reading
Registration is a free and easy way to support our truly independent journalism
By registering, you will also enjoy limited access to Premium articles, exclusive newsletters, commenting, and virtual events with our leading journalists
Already have an account? sign in
Join our new commenting forum
Join thought-provoking conversations, follow other Independent readers and see their replies