Cara Delevigne reveals battle with depression and suicidal thoughts as a teenager
'I didn't understand what was happening apart from the fact that I didn't want to be alive anymore', model says
Niamh McIntyre
Saturday 30 September 2017 12:16 Comments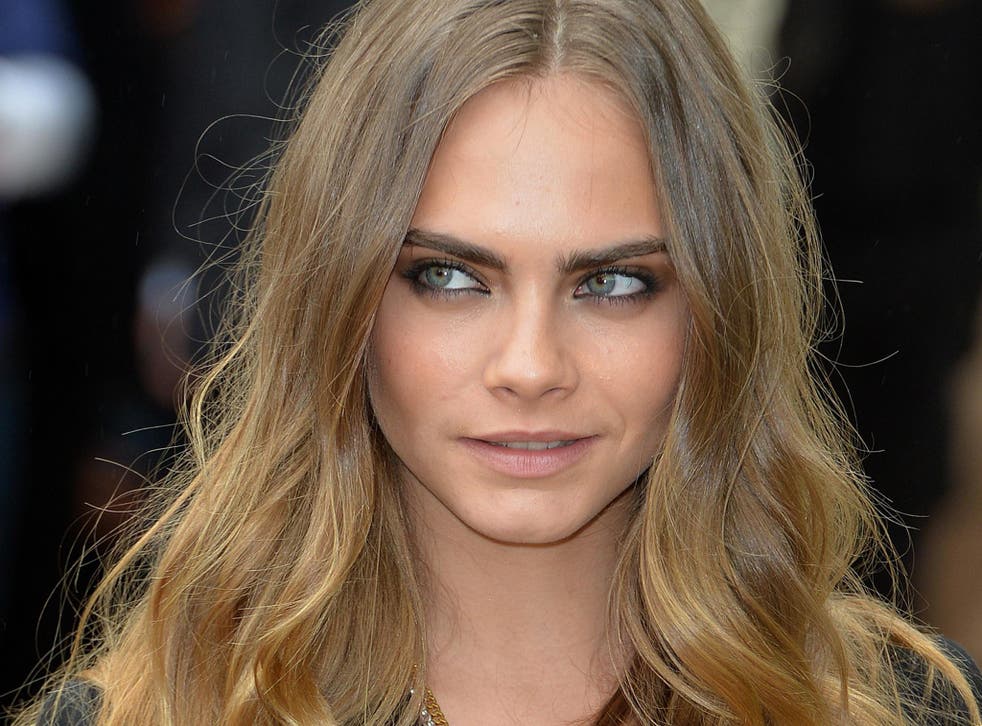 Cara Delevingne has spoken out about the depression and alienation she suffered in her teenage years in a frank new interview.
The model and actor, who was taken out of school at 15 because of her mental health issues, told Porter magazine: "I hated myself for being depressed."
"I didn't understand what was happening apart from the fact that I didn't want to be alive anymore."
Although Ms Delevingne shot to fame as the face of brands like Burberry, Chanel and H&M, she said she struggled with her self esteem while she was at school.
"I didn't have boobs or start my period till very late," she says. "And that whole thing of being called frigid, and being flat-chested... I felt alienated and alone.
"Teenagers can be very very cruel. I wasn't into the same things that all my popular friends were."
The model paints a picture of herself as a misunderstood child, often mistaken for a boy due to her short hair and unable properly to discuss the way she felt with friends. "It wasn't like I was an alien, but I definitely knew there was something weird going on."
She has worked hard to reach happiness, and has learned to rely less on others to provide it, she said.
The 25-year-old has been recently been taking a break from modelling to focus on her acting career, starring in Paper Towns, an adaptation of John Green's novel of the same name and Suicide Squad, the screen version of a DC comic series.
Luc Besson sees an Oscar in Cara Delevingne's future
Ms Delevingne has just written her first book, Mirror, Mirror, which draws heavily on her own experiences as a lonely, alienated teenager.
The young adult novel, which will be released in October, follows four characters through their difficult adolescence.
One of the book's characters has an alcoholic parent, which some have read as an allusion to Ms Delevingne's own mother's drug addiction. However, the author said she "loved her parents deeply."
"The thing about alcoholism, addiction and depression is, you can't hate the person for being who they are, you can hate the disease behind it."
Asked about the future, the model said her ambitions involved children, settling down and learning to drive.
"I want to have a farm, live on a beach... I want kids - I know I'm going to have kids. I can't wait to have that love."
The Samaritans lend a confidential ear to those who need it. They can be contacted free on 116 123 or through their website.
Register for free to continue reading
Registration is a free and easy way to support our truly independent journalism
By registering, you will also enjoy limited access to Premium articles, exclusive newsletters, commenting, and virtual events with our leading journalists
Already have an account? sign in
Join our new commenting forum
Join thought-provoking conversations, follow other Independent readers and see their replies