Casino-style gambling machines have led to a rise in crime, say campaigners
Campaigners say fixed offer betting terminals - which offer casino-style games - are to blame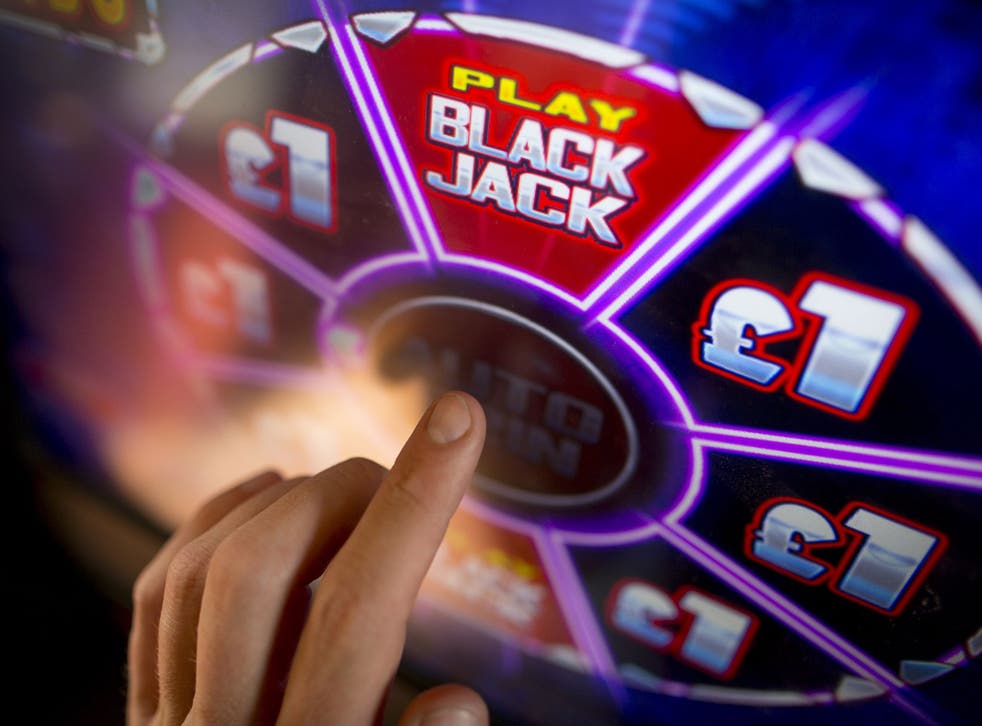 Controversial casino-style gambling machines are responsible for a 20 per cent rise in crime at betting shops as addicted punters turn violent, campaigners say.
New figures show that betting shops across the country were forced to call out police officers 9,083 times last year, an increase of 1,600 incidents on the previous year.
Campaigners say that highly addictive fixed odds betting terminals (FOBTs), which offer casino-style games including roulette in bookmaker shops, are to blame for the spike in crime, which includes players vandalising machines and abusing staff.
FOBTs have been dubbed the "crack cocaine of gambling" because players can stake up to £100 every 20 seconds. They have been condemned by fair-gambling campaigners along with Labour, the Liberal Democrats and the SNP.
Adrian Parkinson, spokesman for the Campaign for Fairer Gambling, said: "When you look at the gambling industry as a whole, betting shops account for 97 per cent of all criminal incidents. If you speak to any betting shop worker, they will tell you that FOBTs are the cause. The addictive nature of the machines, the exceptionally high losses that can be incurred, drive people to lose control, smash machines up, cause criminal damage and even threaten, spit at and attack staff."


In one case, an FOBT gambler in the Midlands who lost £5,000 in one afternoon used his last £5 to buy a claw hammer at a nearby hardware to vandalise the machines.
The Government has recently introduced measures to cut the maximum amount of cash that can be inserted in machines without approval from betting shop staff, but gambling industry source told The Independent that this was "ineffective" and showed the Conservatives were "behind the curve".
The figures on betting shop crime were released by the Gambling Commission under the Freedom of Information Act. Its publication comes weeks after the appointment of "pro-gambling" John Whittingdale as David Cameron's new Culture Secretary, with responsibility for gambling regulation. Campaigners described his appointment as either "inept" or a "deliberate" move to weaken gambling regulation, given his history of supporting the gambling industry's use of FOBTs.
Even other gaming industry bodies such as Bacta, which represents amusement arcades, are calling for change. A spokesman for the body said the Gambling Commission had an "apparent blind spot" on the damage caused by FOBTs and called for the maximum stake to be cut to £2 per spin, in line with traditional seaside gaming machines.
Labour's shadow gambling minister Clive Efford said: "These figures are especially alarming as staff in betting shops say they are discouraged from calling the police or recording incidents relating to FOBTs which leads to a great deal of underreporting. Labour has consistently called for local authorities to be given more powers to deal with premises that are causing concerns in their local communities and these figures show that the Government needs to act."
A spokesperson for Gambling Commission said the figures "do not identify the reasons for these police call‑outs or relate them to particular products offered on the premises".
Register for free to continue reading
Registration is a free and easy way to support our truly independent journalism
By registering, you will also enjoy limited access to Premium articles, exclusive newsletters, commenting, and virtual events with our leading journalists
Already have an account? sign in
Register for free to continue reading
Registration is a free and easy way to support our truly independent journalism
By registering, you will also enjoy limited access to Premium articles, exclusive newsletters, commenting, and virtual events with our leading journalists
Already have an account? sign in
Join our new commenting forum
Join thought-provoking conversations, follow other Independent readers and see their replies