Chairman of Tory backing City firm NEX to refund anti Lib Dem donations amid mounting controversy
NEX said shareholders' cash was used to make the payments on the initiative of chairman Charles Gregson, who will now pay back company out of his own pocket
James Moore
Chief Business Commentator
Wednesday 05 July 2017 17:40 Comments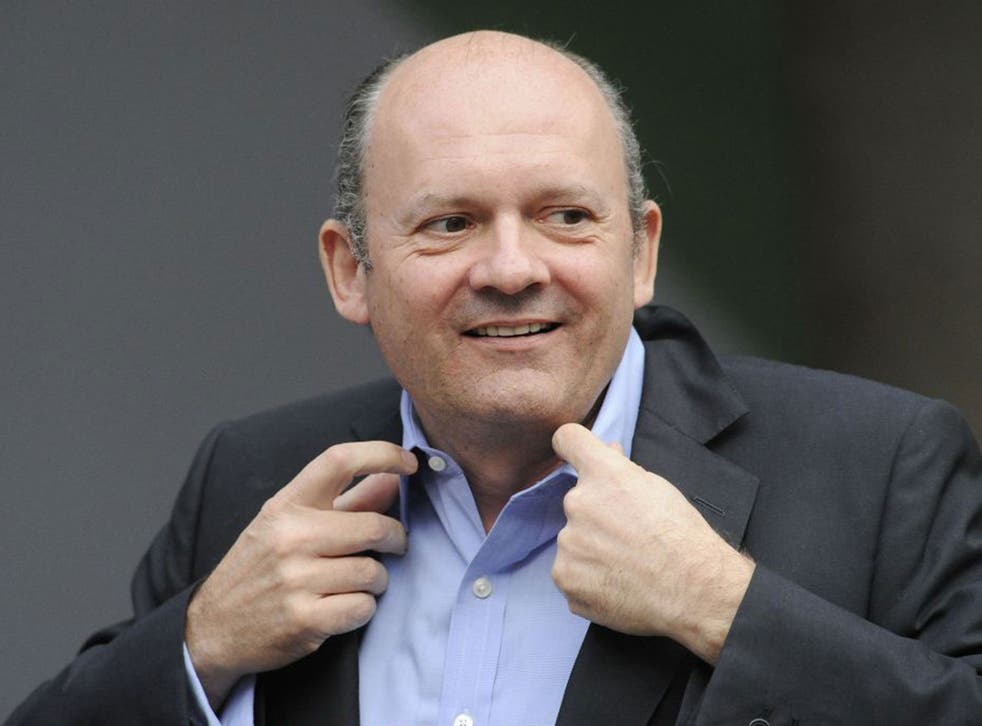 The chairman of City trading outfit NEX is paying back the £25,000 of shareholders funds the company donated to Tory election candidates in an attempt to keep out Remain backing Liberal Democrat MPs, including Sir Vince Cable.
Charles Gregson said he would refund the money from his own pocket following consultations with investors and governance groups.
The Independent revealed the existence of the controversial donations yesterday. They prompted one prominent shareholder voting advisor to urge investors to oppose authorising any future political donations by the business.
NEX, run by former Tory Party Treasurer Michael Spencer, targeted seats where sitting Tories enjoyed narrow majorities over Liberal Democrat challengers, including Twickenham, which Sir Vince ultimately won back from the sitting Conservative MP Tania Mathias.
It attempted to justify the payments by saying: "The board felt it extremely important that the UK government had a clear mandate for the country to negotiate the best possible deal for the UK, following the decision to leave the European Union, in order to ensure that the position of London as the financial centre of Europe is maintained."
However, Pirc, which advises investors with billions of pounds under management, said it believed this to be an inappropriate use of shareholders cash in a critical report issued ahead of the company's AGM.
The Independent's chief business commentator James Moore also called on directors to reimburse shareholders in a comment piece for Independent Voices.
The company subsequently issued a statement saying that the payments were an "initiative" of chairman Charles Gregson that "were approved by the board as being in the best interest of the Company and its shareholders for the reasons stated in the notice of AGM".
However, it went on to say: "After consultation with shareholders and governance groups, it is clear that a number of them are opposed to public companies making modest political donations, even when supported by a strong business case.
"As a result, the Chairman of NEX considers that it is appropriate that he reimburses the NEX group the cost of the donations. In the circumstances, the Board has accepted that proposal."
It has become extremely rare in recent years for boards to authorise the use of shareholders' funds to make political donations of any kind, let alone to target particular constituencies.
Investor voting advisers disapprove of the practice, believing that companies should concentrate their efforts on generating returns for shareholders rather than interfering in the political process.
London's position as Europe's financial centre has, meanwhile, been badly damaged by Prime Minister Theresa May's hardline stance on Brexit
Financial firms are expected to lose "passport rights" that allow them to trade across the EU from London as a result of the UK quitting the European single markets. As a result many have been setting up EU hubs in Paris, Frankfurt and Dublin and preparing to transfer jobs, and functions, to them.
Register for free to continue reading
Registration is a free and easy way to support our truly independent journalism
By registering, you will also enjoy limited access to Premium articles, exclusive newsletters, commenting, and virtual events with our leading journalists
Already have an account? sign in
Join our new commenting forum
Join thought-provoking conversations, follow other Independent readers and see their replies