Migrant dies in English Channel trying to reach UK after boat sinks
Rescue mission launched after vessel carrying around 40 people got into difficulty off coast of Dunkirk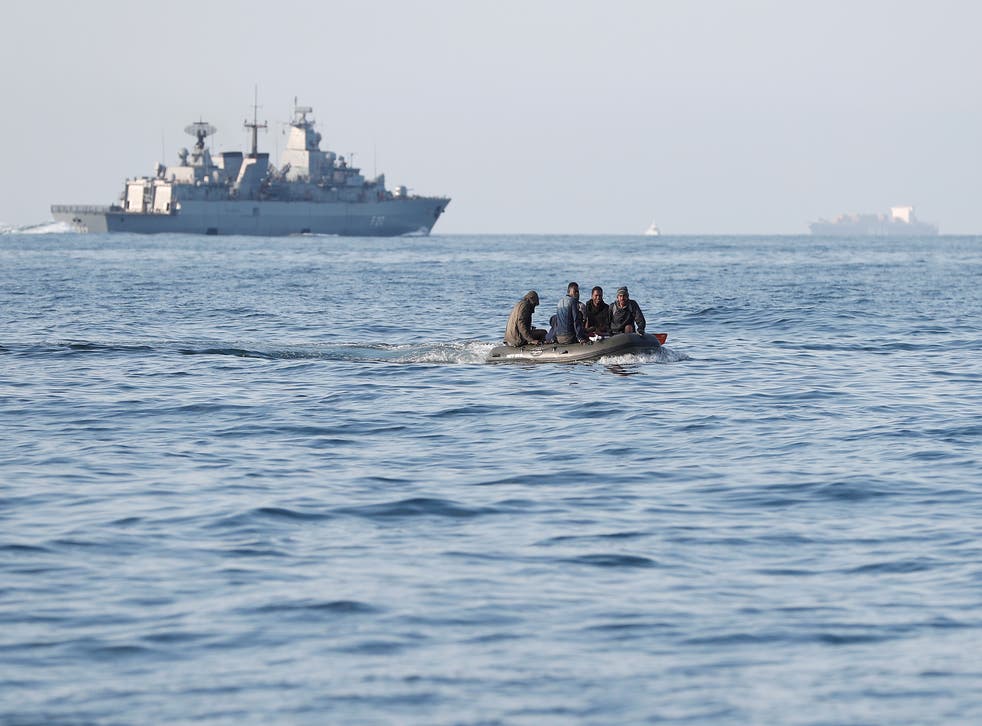 A man has died in the English Channel while trying to reach the UK following a boat sinking.
Search and rescue teams were called on Thursday morning after a vessel carrying dozens of people got into difficulty roughly 13 nautical miles off Dunkirk.
A cargo ship alerted French authorities at around 10am that a boat of around 40 migrants was in distress, adding that some of them were in the water. A Belgian Air Force helicopter later confirmed that the dinghy was sinking.
One passenger was found unconscious by the cargo ship's life boat after reportedly suffering a cardio-respiratory arrest.
He was then transferred to the Flamant, a French patrol boat, before being airlifted to hospital in Calais, where he later passed away passed away in the hospital, according to the public prosecutor's office in Dunkirk, AFP reported.
Some passengers were brought to safety on the same Belgian Air Force helicopter, while others were helped by nearby fishing boats.
It comes the day after 108 migrants were rescued while attempting to make the crossing from France to England on four separate dinghies. One of them was taken to hospital in Dunkirk for treatment.
Sarah Teather, director of the Jesuit Refugee Service, said: "This is terrible news. We know very little about the man who lost his life but we know they are someone's son, brother, father, friend or neighbour. We pray for all who loved them and who will grieve for them.
"The desperation of people making this treacherous journey is an indictment of our failure to provide safe means of sanctuary to those fleeing for their lives. This awful tragedy is yet another ghastly reminder that the government has no intention of creating a just and person-centred asylum system.
"New government proposals will do nothing but force more people in to ever more perilous situations like these."
Steve Valdez-Symonds, refugee and migrant rights director at Amnesty International UK, said news of the incident was "deeply distressing but tragically comes as no surprise", adding that the Home Office must take it as "an urgent wake-up call".
"Priti Patel needs to fundamentally change government policy and ensure that this does not happen again," he added.
More than 10,000 people have made the dangerous journey across the world's busiest shipping lane so far in 2021, far exceeding the 8,410 people who did so last year. On 19 July, 430 asylum seekers reached the Kent shore, more than on any other previous day.
Many people have lost their lives while travelling by boat from France to England to claim asylum. This includes Rasoul Iran-Nezhad and his wife Shiva Mohammad Panahi, who died along with their three children when their dinghy capsized in the Channel on 27 October, 2020.
Some asylum seekers are thought to have made it across from France on Thursday, with Kent Police confirming that its officers were called "following a report of suspected migrants in Ramsgate shortly at around 11.30am".
Join our new commenting forum
Join thought-provoking conversations, follow other Independent readers and see their replies