Charities warn UK faces 'homelessness crisis' as number of people in temporary housing soars
The figure is at its highest since 2008 with further welfare cuts to come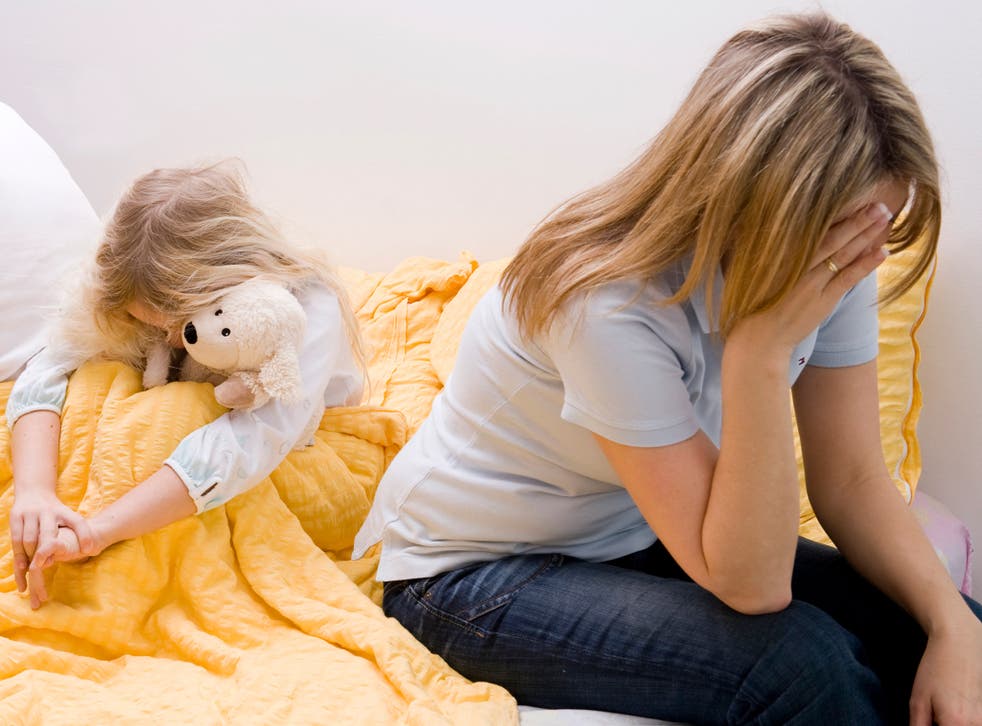 Thousands of homeless families are now being housed in 'bedsits', mobile homes and annexes hastily built on the back of B&Bs, official figures have revealed.
The number of households in temporary accommodation has reached almost 65,000 - the highest since 2008 - as leading charities said the UK is "sleepwalking into a homelessness crisis" with further welfare cuts to come.
Almost 20,000 of these live in 'other private sector accommodation', of which 13,620 families, couples and individuals are classed as living in temporary "self-contained annexes" – a 46 per cent increase since last year.
Homeless charity Shelter compared the single rooms to "bedsits or prefabs", saying they are usually small units of a low standard, often with very limited facilities such as a gas stove or single hob.
Those living in supported lodgings and mobile homes increased eight per cent to 3,090, while 13,520 households were accepted as homeless in the first three months of this year across England, according to the Department for Communities and Local Government (DCLG) 'Statutory Homelessness' statistics for the first three months of 2015.
There were 2,570 families living in emergency B&B accommodation – up from 1,900 last year, a 35 per cent rise. Of these 920 had been stuck in the same position for six weeks, a 111 per cent rise on 2014 when the number was 440.
It is against the law for councils to keep homeless families or pregnant women in B&Bs for this length of time – failure to do so leaves local authorities at risk of judicial review proceedings. Shelter urges anyone who finds themselves in 'long term' temporary accommodation to use its local directory to seek advice.
Campaigners said high private-sector rents and cuts to housing benefits were largely to blame, pointing to figures showing that the largest single cause of homelessness - cited in 29 per cent of cases accepted by councils - was the loss of an assured shorthold tenancy with a private landlord.
Jon Sparkes, the chief executive of Crisis, said: "Clearly something is going badly wrong with our private rented sector. More and more households are struggling to pay their rent in an increasingly insecure market, while cuts to housing benefit have left the safety net in tatters. For anyone finding themselves in difficulty, the prospects are decidedly bleak.
"England is sleepwalking into a homelessness crisis, and we've yet to hear what our new Government intends to do about it. Local authorities are in an impossible situation. We need decisive political action to fix our broken private rented sector, along with radical solutions to tackle the severe shortage of affordable homes. At the same time, we must have a safety net that genuinely protects tenants struggling to make ends meet."
Black and Minority Ethnic homeless households are disproportionately affected, making up one in three of homeless households accepted by local authorities.
Campbell Robb, Chief Executive of Shelter, said: "Today's figures are a glaring reminder of the impact welfare cuts and our drought of genuinely affordable homes is having on families and children in England.
"Behind these figures are real families who've gone through the trauma of losing their home and are then left to linger in cramped and unfit B&B rooms, as overburdened councils struggle to find them anywhere that's stable and affordable to live.
"Further welfare cuts could make this a whole lot worse. If the government really wants to heal the housing crisis and bring down the benefit bill for good, the only solution is to invest in building homes that people on low incomes can actually afford."
A DCLG spokesman said: "This Government is making sure that action is being taken to ensure that all homeless people have access to the help they need to get back on their feet. Since 2010, we have increased spending to prevent homelessness, making over £500million available to local authorities and voluntary sector to support the most vulnerable in society and put strong protections in place to guard people against the threat of homelessness. This is to ensure there is no return to the days 10 years ago, when homelessness in England was nearly double what it is today."
Case Study: Felicia Kourtis
Felicia Kourtis, 50, from London and her two children, aged 13 and 15, were evicted from their home after Felicia's marriage broke down. Left with debts, the family became homeless and, with nowhere else to turn, had no choice but to live in a bed and breakfast for over two months.
Felicia said: "My children had already been through hell before we got to the B&B, but once we moved in their mental health declined with every passing day. My son became depressed for the first time in his life and slept all day, and my daughter even started self-harming. As a mother it was heart-breaking to see, but I felt so helpless because living in the B&B was our only option."
With help from Shelter, the family moved into Hounslow council run temporary accommodation last year – but have been sent an impossible £5,000 rent arrears demand.
"The eviction letter, from the people that placed us here, is on its way to our house right now," she said last night. "It is an absurd situation and must be unlawful in some way. Where are there going to evict us? Back to the B&B? There is an element of cruelty that is unreal, especially to families."
Register for free to continue reading
Registration is a free and easy way to support our truly independent journalism
By registering, you will also enjoy limited access to Premium articles, exclusive newsletters, commenting, and virtual events with our leading journalists
Already have an account? sign in
Register for free to continue reading
Registration is a free and easy way to support our truly independent journalism
By registering, you will also enjoy limited access to Premium articles, exclusive newsletters, commenting, and virtual events with our leading journalists
Already have an account? sign in
Join our new commenting forum
Join thought-provoking conversations, follow other Independent readers and see their replies