Charlie Gard: Parents of sick baby lose appeal at European Court of Human Rights
After losing legal battles in the UK courts the couple took their fight to the Strasbourg judges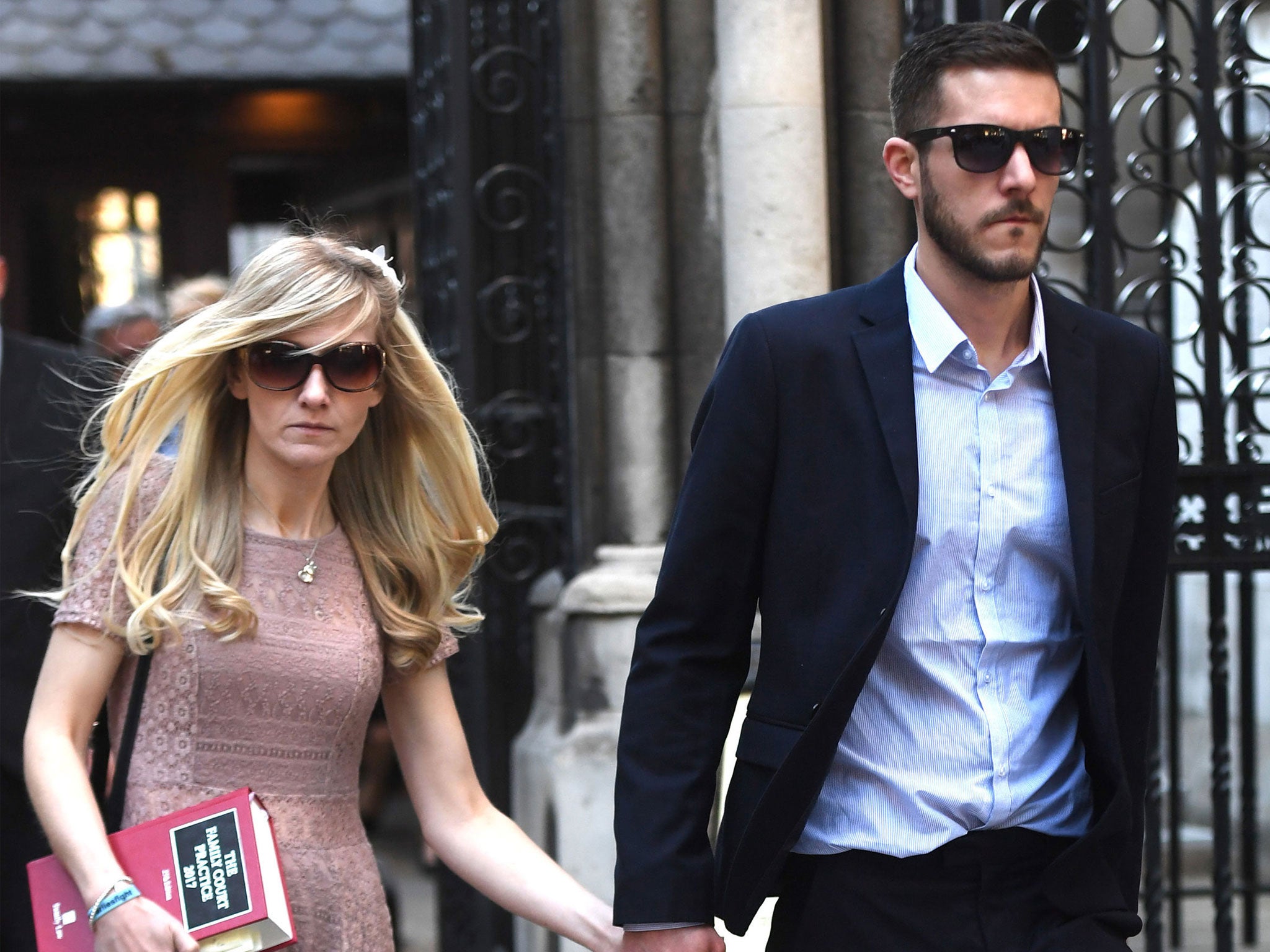 Judges in the European Court of Human Rights (ECHR) have rejected a plea from the parents of terminally-ill baby Charlie Gard to intervene in the case.
Chris Gard and Connie Yates, who are in their 30s and come from Bedfont, west London, wanted 10-month-old Charlie, who suffers from a rare genetic condition and has brain damage, to undergo a therapy trial in America.
But specialists at Great Ormond Street Hospital in London, where Charlie is being cared for, say the therapy proposed by a doctor in the US is experimental and will not help the child.
After losing legal battles in the UK courts the couple then took their fight to the Strasbourg judges.
On Tuesday the ECHR announced the application to the court by the parents was "inadmissible" and said their decision was "final".
A fundraising appeal to pay for Charlie's treatment in the US has raised more than £1.3m.
The couple launched an appeal on a GoFundMe website four months ago, saying they needed £1.2 million.
They reached their target shortly before a High Court trial began in April, and more than 83,000 people have donated money.
Charlie's mother, Connie Yates, has already indicated - on the GoFundMe website - what will happen to the money raised if they cannot take him to the US and life support treatment ends.
"A few people have asked us what we'll do if we don't win the court case," she has said.
"We have thought long and hard about it and we would set up a charity for mitochondrial depletion syndromes (there are others that are more common than Charlie's specific gene).
"We'd like to save other babies and children because these medications have been proven to work and we honestly have so much belief in them.
"If Charlie doesn't get this chance, we will make sure that other innocent babies and children will be saved."
Join our commenting forum
Join thought-provoking conversations, follow other Independent readers and see their replies