Charlie Gard: Lord Winston criticises 'unhelpful and cruel interference' from Vatican and Donald Trump
Renowned geneticist hits out at offer to transfer terminally-ill child away from Great Ormond Street, a hospital known for its expertise in mitochondrial disease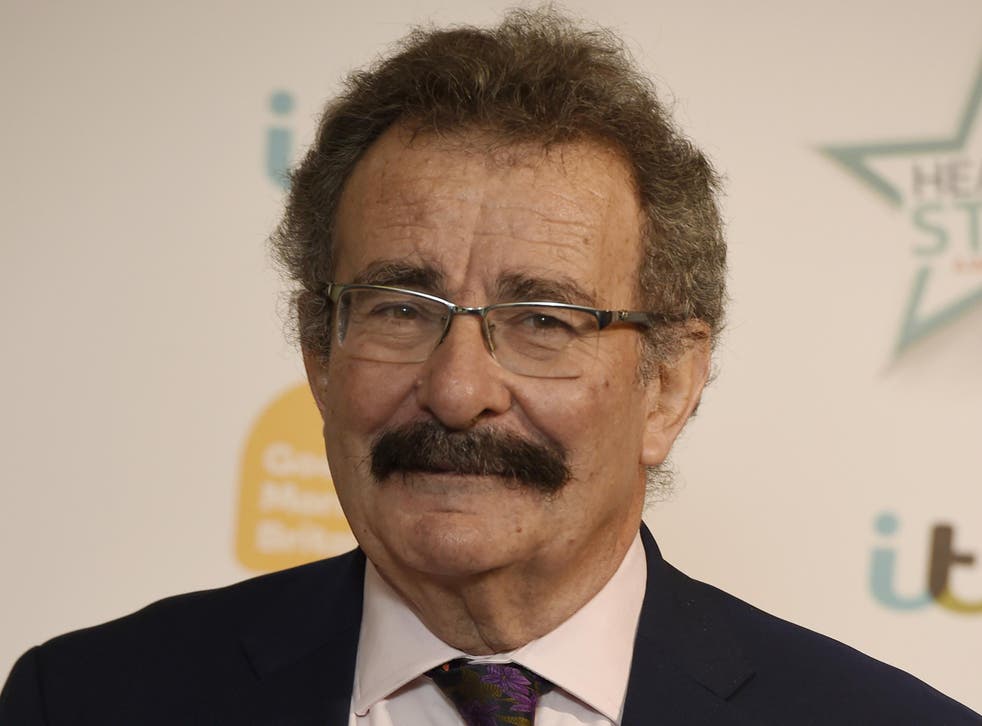 Interference from the Vatican and Donald Trump in the case of Charlie Gard is "extremely unhelpful and very cruel", Professor Robert Winston has said.
His comments came after the US president and the Pope tweeted their support for the boy, who has been at the centre of a lengthy legal battle involving his parents and doctors at Great Ormond Street Hospital (GOSH).
The Vatican's paediatric hospital stepped in to offer care after Pope Francis called for Charlie's parents, Chris Gard and Connie Yates, to be allowed to "accompany and treat their child until the end".
But renowned scientist and genetics expert Lord Winston criticised attempts to transfer the 10-month-old from the central London hospital.
"I think, first of all, one has to accept the loss of a child is about the worst injury that any person can have and, secondly, I think the autonomy of parents is probably sacrosanct because a child can't give approval, can't give consent," he told ITV's Good Morning Britain.
"But having said that, these interferences from the Vatican and from Donald Trump seem to me to be extremely unhelpful and very cruel, actually, because this child has been dealt with at a hospital which has huge expertise in mitochondrial disease and is being offered a break in a hospital that has never published anything on this disease, as far as I'm aware."
The president of the Bambino Gesu hospital in Rome, Mariella Enoc, told reporters she had asked GOSH if Charlie could be transferred.
"I was contacted by the mother, who is a very determined and decisive person and doesn't want to be stopped by anything," she said, adding GOSH had responded that Charlie cannot be moved for legal reasons.
Lord Winston said the "risk of prolonging life in very, very difficult circumstances is probably most cruel for the parents", who have previously fought to take Charlie to the US for experimental treatment.
Successive legal attempts failed as judges in the High Court, Court of Appeal and Supreme Court in London ruled in favour of GOSH doctors, while the European Court of Human Rights declined to hear the couple's appeal.
Lord Winston agreed with presenter Piers Morgan that courts and doctors should not be interfering with the parents' wishes.
But he added: "I think the end result is still an unhelpful interference because the probability here is this will be even more tragic and even more disturbing for this child to be travelling to Italy, or wherever it goes."
Charlie's parents, both aged in their 30s and from Bedfont, west London, are now spending the last days of their son's life with him, after being given more time before his life support is turned off.
Charlie suffers from a rare genetic condition and has brain damage.
The High Court considered evidence from a specialist who would oversee any treatment Charlie had at a hospital in the US.
The specialist, who cannot be named for legal reasons, said therapy would provide a "small chance" of a meaningful improvement in Charlie's brain function.
UK news in pictures

Show all 50
Charlie's plight has touched people around the world and the family have received donations totaling more than £1.3 million to take him to the US for therapy.
Mr Trump said: "If we can help little #CharlieGard, as per our friends in the U.K. and the Pope, we would be delighted to do so."
Press Association
Register for free to continue reading
Registration is a free and easy way to support our truly independent journalism
By registering, you will also enjoy limited access to Premium articles, exclusive newsletters, commenting, and virtual events with our leading journalists
Already have an account? sign in
Register for free to continue reading
Registration is a free and easy way to support our truly independent journalism
By registering, you will also enjoy limited access to Premium articles, exclusive newsletters, commenting, and virtual events with our leading journalists
Already have an account? sign in
Join our new commenting forum
Join thought-provoking conversations, follow other Independent readers and see their replies