Hertfordshire care home fire: Two killed and dozens rescued after blaze
Cause of blaze being investigated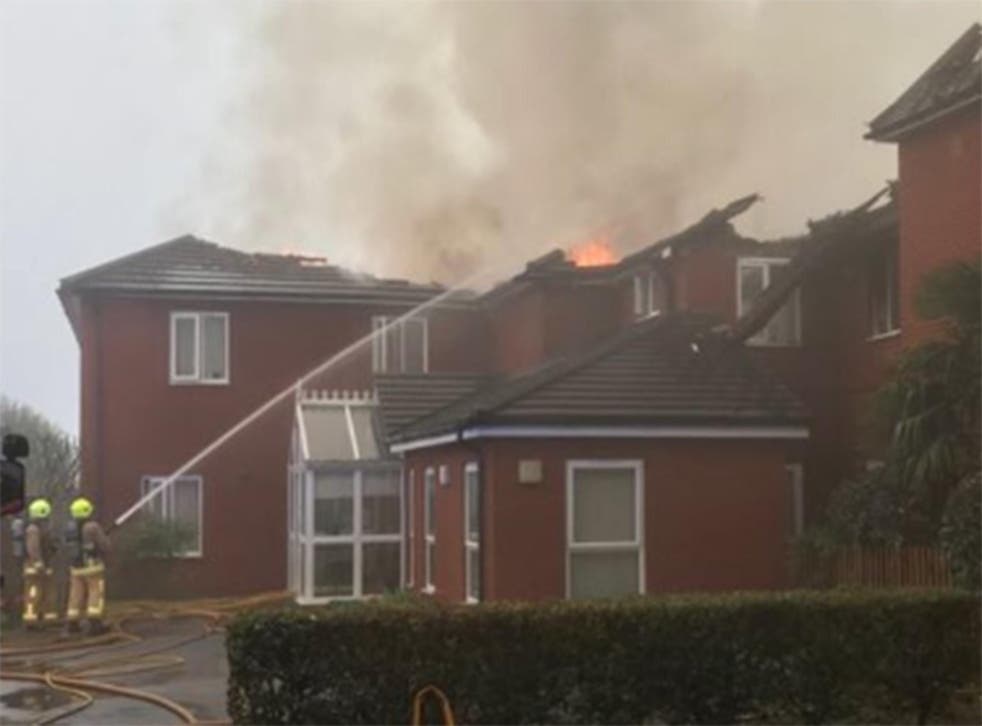 Two people are dead and 33 had to be rescued after a fire broke out at a residential care home in Hertfordshire.
Emergency services were called to the blaze at the Newgrange care home in Cheshunt just before 6am on Saturday.
"Firefighters were faced with an extremely fierce fire," Hertfordshire County Council said in a statement.
It added the fire was "well-established in the first floor and the roof of the building, which has since collapsed".
Firefighters and police worked quickly to evacuate residents and assess them at a nearby rest centre, a spokesman for East of England Ambulance Service (EEAS) said.
The two people found dead were initially reported as "unaccounted for". They have yet to be identified.
"Sadly, we can confirm that two people died in the fire and we would like to offer our sympathies to their families," Hertfordshire County Council said.
Three patients with minor burns and smoke inhalation were taken to Princess Alexandra Hospital for further care.
It is still unclear what caused the blaze.
More than £500 has already been raised through an online fund set up to help support residents of the care home affected by the blaze.
Join our new commenting forum
Join thought-provoking conversations, follow other Independent readers and see their replies