Chilcot Inquiry: What happened to the key players in the Iraq War?
It is well known what happened afterwards to Tony Blair and George W Bush - but what about the rest of them? Here's how they fit in then - and where they are now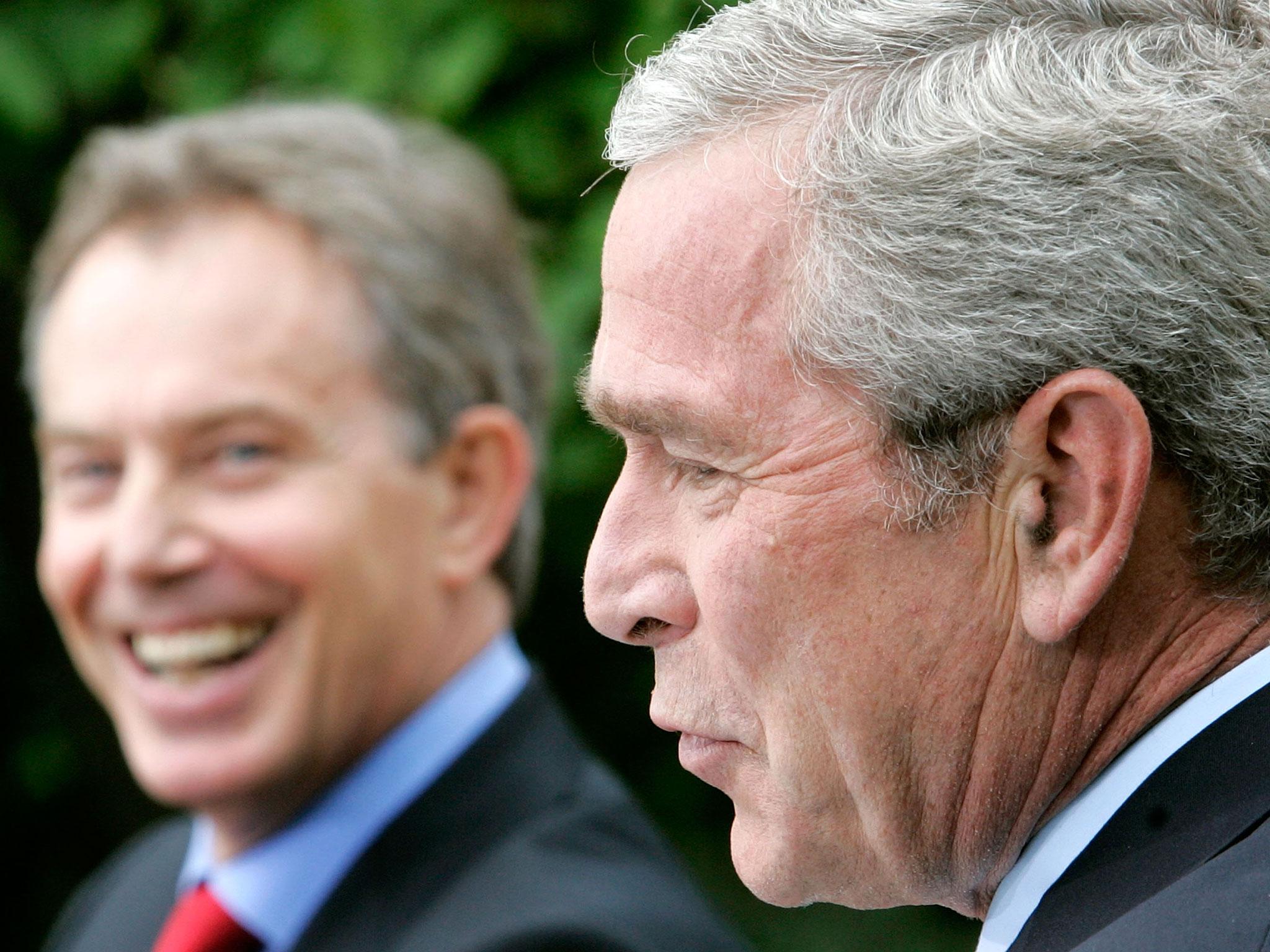 Sir John Chilcot has now published his long-awaited report into the Iraq War. At the time of the 2003 invasion, the key figures in the UK and US were household names, as the crisis over the search for Saddam Hussein's alleged weapons of mass destruction turned into international conflict.
Follow our latest updates on the Chilcot report
It is well known what happened afterwards to Tony Blair and George W Bush - but what about the rest of them? Here's how they fit in then - and where they are now.
Jack Straw
The UK foreign secretary at the time of the Iraq invasion fully endorsed the decision.
He was appointed by Tony Blair after four years as home secretary and has admitted that, ironically, his first few months in the job were "terribly quiet".
As foreign secretary, Mr Straw approved troop deployment to Afghanistan and then, in early 2003, it was his job to present legislation to a reluctant Commons approving the decision to go to war in Iraq.
He supported the war, met with Tony Blair just eight days before it began and, according to documents shown at the Chilcot Inquiry, referred to Number 10 an MI6 document setting out a "route map for regime change" in Iraq.
Mr Straw decided at the last minute not to stand as an MP in his Blackburn seat in the 2015 general election.
Now aged 69, he is spending more time with his son, daughter and grandsons. His son Will tried to follow him into politics but failed to win the marginal seat of Rossendale and Darwen in 2015.
He was at the centre of a cash-for-access scandal in February 2015 after secret filming by the Telegraph and Channel 4 News, but a Commissioner's inquiry exonerated him on all allegations of wrongdoing.
And he remains embroiled in a case for alleged illegal rendition being brought by the high-profile Gaddafi opponent and former Libyan prisoner Abdul-Hakim Belhaj.
Geoff Hoon
Tony Blair's defence secretary from October 1999 to May 2005, Mr Hoon wrote a note to Mr Blair in 2002 suggesting Iran was a greater threat to the UK than Iraq but told the Chilcot inquiry: "I don't think that was a particularly remarkable thing to say."
In February 2003, Mr Hoon gave an interview on the BBC's Breakfast with Frost in which he painted a gloomy picture of the prospect of avoiding war.
"It is absolutely clear that we must remove the weapons of mass destruction from control by Saddam Hussein - that is our primary purpose," he said.
Mr Hoon announced he would stand down as an MP in February 2010, after a failed attempt to oust Gordon Brown as Labour leader.
He has since been banned from having an ex-members pass for Parliament after he told an undercover reporter he wanted to translate his knowledge and contacts into something which "frankly makes money".
Now 62, he works as a managing director of business at helicopter-maker AgustaWestland – a firm which landed a controversial £1.7bn contract when he was defence secretary.
Alastair Campbell
Campbell was Mr Blair's master spin doctor and one of the most controversial figures at the time.T
Tony Blair's spokesman since 1994. Campbell was involved in the drafting of two Downing Street dossiers on the war, in September 2002 and in February 2003, on the possibility of Saddam Hussein having access to Weapons of Mass Destruction.
He was then at the centre of the row over the death of weapons expert David Kelly, after the BBC broadcast allegations that Mr Blair's office had included details in the Iraq dossier which they knew to be untrue.
Mr Campbell has remained a part of public life long after the end of Mr Blair's time in government, publishing a series of memoirs as well as a handful of works of fiction.
He campaigned for No during the Scottish independence referendum in 2014 and for Remain during the EU referendum. He joined the PR firm Portland Communications in May 2012 in a part-time role.
John Scarlett
The former spy was chairman of the Joint Intelligence Committee at the time of the 2003 invasion, an overarching position involved in setting the priorities for MI5, MI6 and GCHQ.
He was, like Mr Campbell, involved in drawing up the dossiers on Iraq's so-called WMDs, and received criticism in the wake of the scandal over David Kelly's death as a result.
At the Chilcot inquiry, he denied being under any pressure to "firm up" the findings of the security services for use in the September Dossier.
Mr Scarlett was a spy before serving in the cabinet office, and he returned to MI6 in 2004.
Since leaving the service in 2009, he has advised PricewaterhouseCoopers, Morgan Stanley, the Chertoff Group and Norwegian oil giant Statoil.
He was appointed to the board of The Times newspaper in 2011 and is chairman of the Bletchley Park trust.
Peter Goldsmith
Tony Blair's attorney general from 2001 to 2007, Mr Goldsmith played an important role in providing the government with advice relating to the legality of the war.
He admitted at Chilcot to changing his advice to the Prime Minister in the weeks before the 2003 invasion.
Up until March 2003, he had recommended seeking the approval of a fresh UN resolution, describing this as the "safer" option.
But on 7 March 2003, he wrote a memo to Mr Blair in which he gave a "green light" for the use of force based on Iraq's apparent violation of its ceasefire agreement at the end of the First Gulf War.
He told the inquiry it was "complete nonsense" to suggest he changed his advice due to political pressure, and suggested the military was entitled to an "unequivocal" judgement on the legality of the conflict.
He resigned from government in 2007 on the same day as Tony Blair.
Now Baron Goldsmith and aged 66, he is the head of European Litigation at the US law firm Debevoise & Plimpton. He took the unusual step of qualifying as a solicitor rather than returning to work as a barrister and is now a senior partner at the firm.
Condoleezza Rice
Ms Rice was named as National Security Advisor to George W Bush in 2000, becoming the first woman to occupy the post, and argued publicly in favour of the 2003 invasion.
In September 2002, she gave an extraordinary interview with CNN in which she said the US knew Hussein had "the infrastructure and nuclear scientists to make a nuclear weapon".
She added: "The problem here is that there will always be some uncertainty about how quickly he can acquire nuclear weapons. But we don't want the smoking gun to be a mushroom cloud."
What is the Chilcot Inquiry?
On December 17, 2000, Rice was named as National Security Advisor, the first woman to occupy the post. She was a proponent for the 2003 invasion. "The problem here is that there will always be some uncertainty about how quickly he can acquire nuclear weapons. But we don't want the smoking gun to be a mushroom cloud."
Ms Rice was promoted to Secretary of State in 2005 and held the post for four years in the Bush administration.
Now aged 61, she has returned to her role as a professor of political science at Stanford University, which she held before entering government. She is the director of the university's Global Center for Business and the Economy.
Colin Powell
Mr Powell was Ms Rice's predecessor as Secretary of State from 2001 to 2005, and a former Chairman of the Joint Chiefs of Staff.
He had masterminded the US role in the 1991 Iraq war, and was initially opposed to another armed conflict. By 2003, however, he was willing to support the decision to invade and led efforts to get the UN on board, presenting evidence of Iraq's alleged weapons programmes.
He later described his assertions that Hussein had WMD capabilities as "painful" and a "blot" on his record.
Mr Powell, now 79, has served on the boards of a number of companies including Salesforce.com and Revolution Health. He is also on the board of the Council of Foreign Relations, a major public policy think tank.
Tommy Franks
The leading US general at the start of the Iraq war, Franks also led the 2001 invasion of Afghanistan in the aftermath of 9/11.
He directed the war from a distance, at the high-tech US Central Command near Doha in Qatar.
He retired on 22 May, 2003, just a month after the invasion was completed, and declined the reported offer of the role of Army Chief of Staff, choosing instead to retire.
Mr Franks was given a knighthood in 2004, and now aged 71 lives with his wife in Oklahoma, where he has opened a "leadership institute and museum".
At the opening of the facility in 2007, which offers the opportunity to "experience the life and times of General Tommy Franks", he said the American public should not be too quick to judge foreign policy decisions.
Dick Cheney
Cheney was George W Bush's vice president from 2001 to 2009, and one of the most vocal members of the administration in alleging the existence of WMDs in Iraq.
He also repeatedly claimed there were links between Saddam Hussein and al-Qaeda – something which was conclusively ruled out by the 9/11 Commission in 2004.
Mr Cheney continues to support the decision to go to war, now aged 75, and only last year published a book co-authored with his daughter which was titled: "Exceptional: Why the World Needs a Powerful America".
Speaking during his promotions for the book last autumn, he insisted he was "right about Iraq" at the time.
"Our objective was to take down Saddam Hussein," he said. "We did it. The world's a much better place without him."
Paul Bremer
Bremer ran Iraq for 14 months after the invasion, appointed Bush's Presidential Envoy in charge of the occupying forces.
The first orders he issued as the head of the Coalition Provisional Authority were to ban members of the Ba'ath Party from holding public office, and to disband the Iraqi army, moves which critics say destabilised an already fragile situation.
He was withdrawn from the role in June 2004, and a 2005 report found massive financial mismanagement on his watch led to around $9bn allocated for reconstruction disappearing.
Mr Bremer is now 74, has published a memoir on "My Year in Iraq" and taken up oil painting. He is a "special advisor" for World TEAM Sports, a non-profit.
In 2013 he said it was, on balance, better to have removed Hussein than left him in power. "The average income per head is six times what it was under Saddam. The violence, even though it is high by Western standards, is lower than it was. And I still think Iraqis are far better off."
Hans Blix
The UN weapons inspector was tasked with monitoring Iraq from 2002 to 2003. He was insistent that, over 700 inspections, no WMDs were found, and was critical of the US government's use of their alleged existence to strengthen the case for war.
He was brought out of retirement for the task by Kofi Annan, and afterwards wrote a book entitled Disarming Iraq in which he gave his account of the events.
Mr Blix is now 88 years old, but still chairs a panel of advisors to the UAE's nuclear programme, which meets twice a year.
Speaking about the use of alleged WMDs to justify the Iraq war, he told a new BBC Panorama special ahead of the publication of the Chilcot report: "Many people bring themselves to believe something they want to believe."
Join our commenting forum
Join thought-provoking conversations, follow other Independent readers and see their replies