Child emotional abuse reports surge 200% amid cuts to child protection services
'Devastating' rise in reports of parents telling their children they hate them or wish they were dead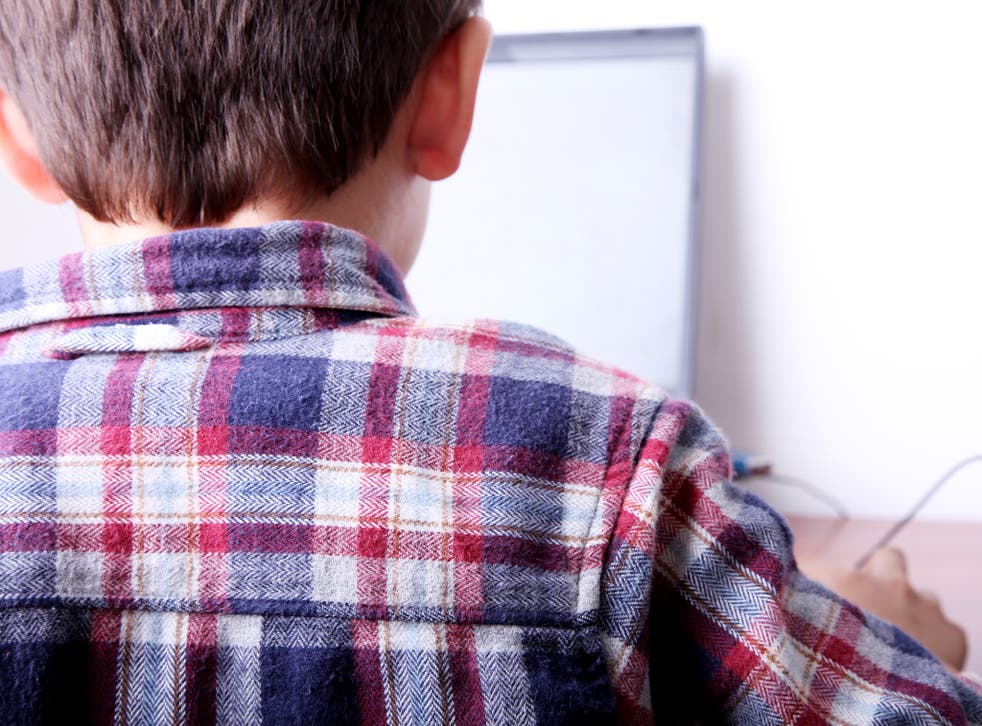 The number of children being reported as victims of emotional abuse has soared by 200 per cent in seven years, more than any other form of child abuse, according to new figures released by the NSPCC.
Helpline staff have heard accounts of parents telling their children they hate them or wished they were dead, threatening them with extreme violence and blaming them for issues they are facing themselves such as unemployment or financial problems, the charity warned.
New figures published in the NSPCC's How Safe Are Our Children? report show the number of calls made to the charity's helpline about children being subjected to emotional abuse increased from 3,341 in 2009/10 to 10,009 in 2016/17.
Last year alone (2016/17), the NSPCC's child protection experts dealt with 10,009 contacts relating to emotional abuse – the equivalent to 27 a day – with three quarters deemed so severe they were referred to the police or children's services.
The full scale of the problem could be much greater and is demanding that the Government commissions a nationwide study that looks at the prevalence of child abuse and neglect in the UK, the NSPCC warns.
It is unclear how many more children in the UK are suffering from emotional abuse, or any other form of maltreatment, it adds, because of a lack of research in to the extent of abuse.
The last study of this kind took place in 2009, and the charity warns that since then there have been significant changes for children's lives, not least the increase in reporting of online abuse and big increases in reporting of child sexual abuse.
Helpline practitioners identified common themes raised by callers concerned that a child was being emotionally abused included domestic violence, alcohol or substance abuse and mental health issues.
Ongoing emotional abuse can make children feel worthless and unloved and can have a profound effect on a child's development, which can lead to issues in later life, such as depression, anxiety, eating disorders, substance misuse and suicidal feelings, the NSPCC said.
The figures come amid growing concern over cuts to child protection services in local councils, which the Local Government Association (LGA) has warned is leading to "increasingly scarce resources" to deliver "crucial services" for children.
Responding to the figures, Cllr Richard Watts, Chair of the LGA's Children and Young People Board, said: "The dramatic rise in the number of children reporting emotional abuse is extremely concerning.
"Councils have worked hard to protect funding for child protection services, but ongoing cuts to local authority budgets are forcing many areas to make extremely difficult decisions about how to allocate increasingly scarce resources.
"Pressure on children's services is growing rapidly. In the last 10 years alone we have witnessed a 140 per cent increase in child protection enquiries and a funding gap of £2bn is projected by 2020.
"Councils have responded to this funding crisis by reducing costs and finding new ways to deliver services. But there are very few savings left to find without having a real and lasting impact upon crucial services many children and families rely on."
UK news in pictures

Show all 50
Peter Wanless, NSPCC Chief Executive, meanwhile commented: "Hearing reports from our Helpline about parents or carers who are consistently verbally assaulting, bullying, isolating or humiliating their children is devastating.
"The huge increase in people recognising and reporting emotional abuse to our Helpline indicates people are willing to take action, but the disturbing truth is that the UK has no idea how many other children are suffering from emotional abuse or in fact, any type of abuse.
"We urgently need Government to step in now, before another eight years go by, and commission a study that gives us the clearest possible picture of the extent of child abuse and neglect in the UK."
Join our new commenting forum
Join thought-provoking conversations, follow other Independent readers and see their replies