Child refugees pushed into hands of smugglers amid delays to join relatives in UK, charities warn
Fifteen-year-old whose brother is in Britain went missing last week after waiting six months for his family reunion case to be processed – with NGOs fearing he is now trying to make dangerous Channel crossing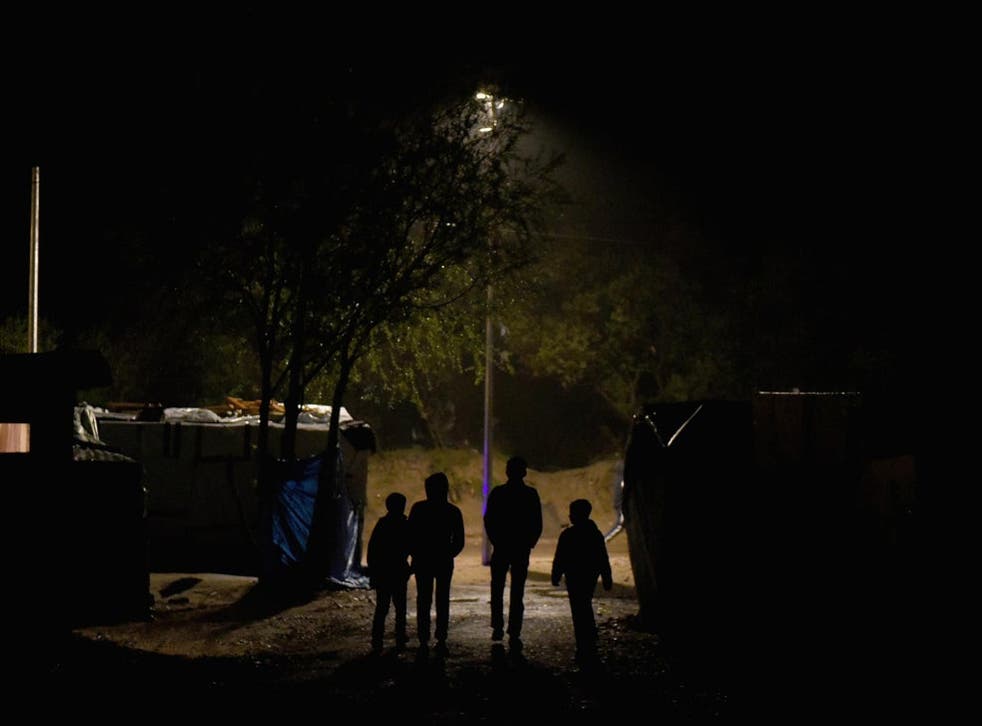 Child refugees in northern France who have relatives in the UK are being pushed into the hands of people smugglers and trafficking gangs due to delays in the process of joining their families through legal mechanisms, charities have warned.
One 15-year-old boy whose brother is living in Britain went missing from French local authority care last week after waiting six months for his case to be processed to enable his transfer, with NGOs fearing that he is now attempting to cross the Channel alone.
During an evidence session with the Home Affairs Select Committee on Wednesday, MPs heard that "consistent delays" in transferring children to the UK legally was driving minors to seek "quicker and alternative" routes to the UK, notably boat crossings, which place them at risk of exploitation.
Unaccompanied children who have family members in the UK are eligible to come to the UK under the Dublin regulation, but a three-month halt on this process due to the coronavirus pandemic has added significant delays to an already slow procedure.
Beth Gardiner-Smith, chief executive of Safe Passage, a charity that assists children applying to enter the UK via this route, told MPs some children were beginning to lose hope and turn to more dangerous routes across the Channel.
"The delays, the pressure in the system and the complete halt of the procedures during Covid has had a huge impact on those with a legal right to come to the UK. It's pushed them further into the hands of smugglers," she said.
She described the "tragic case" of the teenager with a brother in the UK who started the family reunion process in February, but for whom "everything ground to a halt" due to the pandemic, leading him to give up.
"He was waiting in the system. He was placed in a shelter in the north of France where he didn't know anybody. He was also hearing rumours about Brexit closing down the safe routes for good. As a 15-year-old child he was distressed, he was worried, he was concerned he would not be able to unite with his brother," said Ms Gardiner-Smith.
"Unfortunately last week he disappeared. He absconded from the shelter he was in and we haven't heard from him since. We suspect he now may be trying to make his own way from northern France – that could be on a boat."
Ms Gardiner-Smith said that around 11 per cent of child refugees in northern France were eligible for family reunion to join their loved ones in the UK, while a further 10 per cent had relatives in Britain but would not qualify due to them being too distant a relation to fit within the rules.
"At the moment quite a few children have relatives in Britain but don't fit within the rules. And if they do they're often very difficult to access. The consistent delays in the process drive them to seek quicker and alternative routes to the UK that they've been told by many people work," she added.
Maddy Allen, field manager at Help Refugees, said that children attempting to cross via unauthorised routes were at significant risk of exploitation – on both sides of the Channel.
"Often children are ending up in situations of debt bondage, whereby they are making the journey across to the UK, and therefore having to work in exploitative and illegal conditions once in the UK to pay back the money for that journey," she said.
The concerns around family reunion are exacerbated by the fact that the British government is yet to establish an agreement with the EU on how these cases will be processed after the Brexit transition period ends on 31 December.
The charities warned that if no arrangements were made, many unaccompanied children in Europe would cease to be able to join their loved ones through a legal route, which would probably prompt a further rise in dangerous crossings.
They also urged the Home Office to reopen and expand its current refugee resettlement schemes, which currently remain closed after being paused in March due to the coronavirus crisis – prompting claims that holiday travel and deportations are being prioritised over refugees.
In June last year, the Home Office announced a new resettlement programme which would merge the existing ones, but this has not yet started due to the cessation of transfers during the pandemic, casting doubt over whether it will meet its aim to welcome 5,000 refugees by 31 March 2021.
Ms Allen said: "We're deeply concerned that the time window is running out for multilateral agreements to be able to be made on family reunion. In relation to the global resettlement scheme, this is impressive and something we should be proud of, but it instantly needs expanding and securing."
Refugees rescued off Lesbos
During a live online seminar organised by the Board of Deputies of British Jews on Tuesday evening, Home Secretary Priti Patel said "work is afoot" within government to create new "legal routes" through resettlement schemes.
Stephen Hale, chief executive of Refugee Action, said: "The home secretary has confirmed what we know only too well - that refugees including children are forced to put their lives in the hands of criminal smugglers when there are no safe and legal routes to reach safety in the UK.
"Solutions to this are long overdue and entirely in her power. It's high time she restarts the UK resettlement programme, a key safe and legal route which has not welcomed a single person since March."
A Home Office spokesperson said: "We are determined to put an end to these illegally facilitated crossings, where people are leaving a safe country like France, with a fully functioning asylum system.
"The UK does more to support unaccompanied children than any EU member state and last year, our asylum applications from unaccompanied children accounted for approximately 20 per cent of all unaccompanied asylum seeking children (UASC) claims made in the UK and EU.
"Our plans for restarting depend on a variety of factors, including the lifting of restrictions imposed by the governments of host refugee countries, local authority and central government capacity, and recovery of the asylum system from the impact of Covid-19."
Join our new commenting forum
Join thought-provoking conversations, follow other Independent readers and see their replies