UK child sex abuse victims regularly denied compensation, inquiry finds
'People spend years going through litigation and ending up with nothing or next to nothing while constantly being retraumatised,' says one witness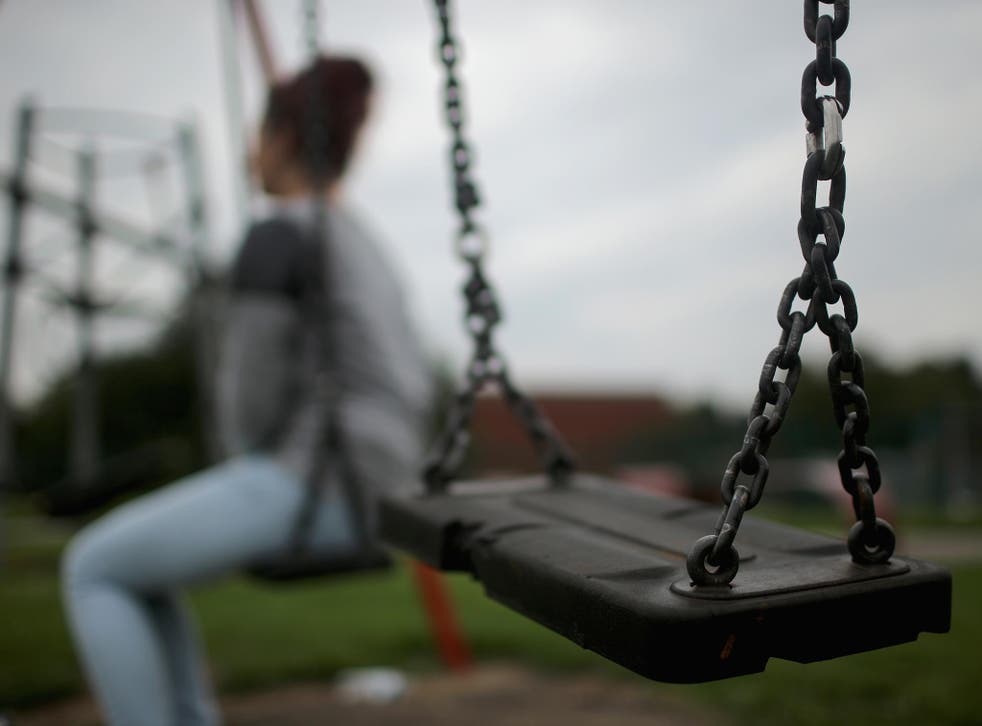 Child sex abuse victims are regularly denied compensation owed to them by perpetrators, an inquiry has concluded.
Survivors of child sex abuse are often re-traumatised during what can be a "frustrating, hostile and ultimately futile" legal battle for justice through the courts, the Independent Inquiry into Child Sexual Abuse (IICSA) found.
Neither the criminal nor civil justice system effectively deliver the redress sought by victims, the report on the Accountability and Reparations branch of the IICSA revealed.
The inquiry heard how just 0.02 per cent of criminal compensation orders (CCOs) – where a perpetrator pays money to the victim – made between 2013 and 2017 were in relation to child sexual abuse cases.
None of the victims who gave evidence said they had received CCOs at the end of court hearings. Many had not been told by police or the Crown Prosecution Service (CPS) that these existed.
UK news in pictures

Show all 50
Nigel O'Mara, a witness to the inquiry, both as a survivor of abuse and as a counsellor to survivors, explained how this had caused unnecessary suffering to countless victims of child sex abuse seeking justice and redress.
"This report is an indictment on the effect that the civil and criminal justice systems have had on victims of child sexual abuse," said Mr O'Mara, a veteran campaigner for survivors.
"It's well known that a psychological legacy of child sexual abuse is to lower someone's self-esteem and make them feel worthless, especially if they are not believed. This is only compounded by the criminal justice system and the civil justice system.
"People spend years going through litigation, ending up with nothing or next to nothing while constantly being retraumatised by having to relive the events again and again.
"Criminal compensation orders were made in 124,835 criminal cases in 2017. That year, despite 6,861 child sex abusers being convicted, only 26 criminal compensation orders were made for their victims.
"Perpetrators aren't being made to pay for their crimes."
The inquiry report recommended that police should "draw the possibility of compensation to a victim's attention and gather the necessary information".
Inquiry chair Professor Alexis Jay said: "For victims and survivors of child sexual abuse, the suffering does not stop when the abuse ends. In our investigation we found that the criminal and civil court proceedings for redress can be frustrating, hostile and ultimately futile.
"Many are left retraumatised and deeply unsatisfied with the often lengthy and confusing litigation. Equally concerning is the lack of clear signposting for the compensation and support which survivors could be entitled to."
The investigation considered five key case studies from the 1960s to the present day: North Wales children's homes; Forde Park school in Devon; St Leonard's children's home in London; St Aidan's and St Vincent's children's homes in Cheshire and Merseyside and Stanhope Castle school in County Durham.
Survivors of these institutions said when they attempted to seek compensation and a recognition of their abuser, the hostility they faced compounded the trauma they had already suffered as children.
Some successfully proved their case on the facts but were ultimately turned down for compensation by defendants using the law of limitation, which puts a time limit on claims.
The inquiry heard testimony of how this is particularly cruel for victims of child sexual abuse, who may find it takes years to be able to talk about their abuse, especially when they had been ignored when originally coming forward.
One witness to the inquiry had a civil claim that lasted 12 years and involved two trials but was ultimately rejected on the basis it was brought too late.
The IICSA is still considering proposals to reform the law of limitation in civil proceedings to make it easier for survivors to bring civil claims for non-recent child sexual abuse.
This investigation by the inquiry looked at the notorious Forde Park secure school and home in Newton Abbot, which harboured a particularly sadistic paedophile ring before it closed in 1985.
Boys at Forde Park, which was run by the Home Office under Devon County Council control, were subjected to horrendous physical and sexual abuse by staff emboldened by a Home Office which, the inquiry heard, permitted corporal punishment of children in such institutions.
Persistent reports from survivors led to eight convictions related to Forde Park, with sentences ranging from six months to 18 years, including rape, grievous bodily harm and gross indecency.
One former pupil who testified to the inquiry is Paul Sinclair. "The civil justice system let us down more than the criminal side," he said today, reacting to the report.
"Personally I received compensation of £2,700," said Sinclair. "The compensation most people got was an insult. It was another devastating blow after what they had been through to be sent away with a few thousand pounds and no counselling or support."
The compensation Mr Sinclair received was typical of other Forde Park survivors we talked to, who endured horrific child abuse and left school denied a full education, with negligible qualifications and a legacy of abuse to deal with.
Mr Sinclair added: "We had to go and make our way through life failed by the legal system. We need redress for that."
Another Forde Park survivor, who testified anonymously to the inquiry, added: "Survivors were steamrollered by the council's lawyers. This just compounded our original abuse. It has been harrowing for all of us to testify at this inquiry. I would like to see more detailed recommendations for the civil justice system, and we all think reporting of suspicions of abuse going on should be mandatory for people who work with children, who should face the weight of the law if they fail to."
The Independent Inquiry into Child Sexual Abuse was set up by Theresa May in 2014, following Jimmy Savile and other scandals revealing how victims of child abuse were let down by the authorities charged with protecting them.
The inquiry has been examining the extent to which institutions and organisations have failed to protect children in England and Wales from sexual abuse.
Join our new commenting forum
Join thought-provoking conversations, follow other Independent readers and see their replies