Thousands of EU children face 'cliff edge' as still without post-Brexit status three months before deadline
Three-quarters of EU nationals in local authority care yet to be granted settled status, figures show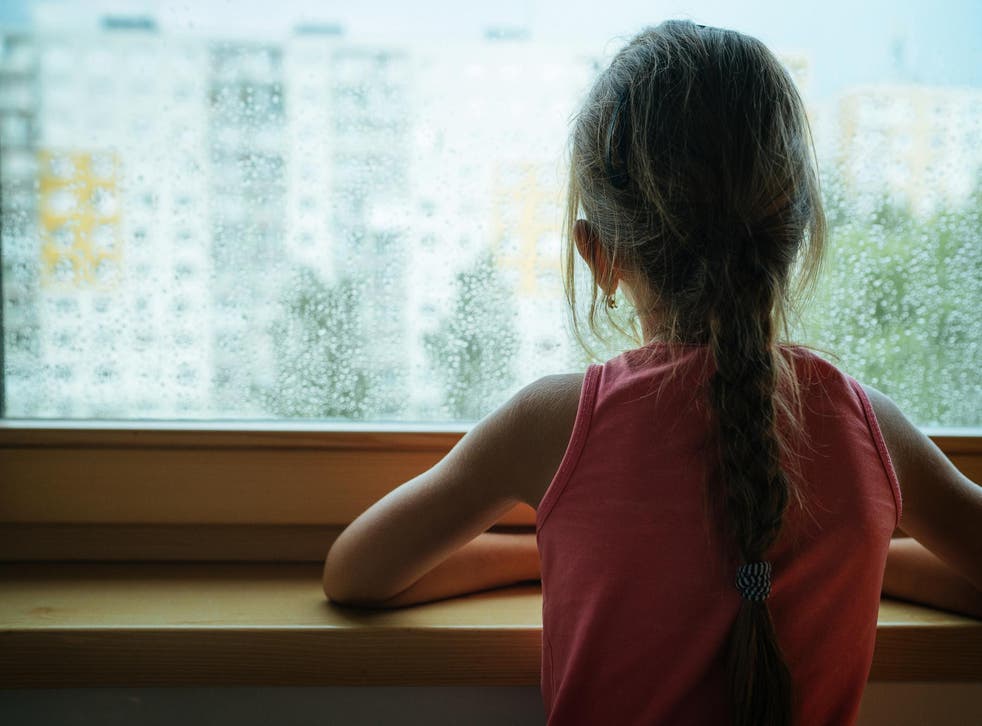 Thousands of European children living in care in the UK face becoming undocumented within months as only one in four has been granted post-Brexit immigration status, data reveals.
The data obtained under freedom of information law by the Children's Society shows more than 2,500 EU nationals in the children's care system – around 28 per cent – have not yet been awarded settled status through the EU settlement scheme.
Following Brexit, EU citizens who wish to stay must apply for the new form of status through the scheme by 30 June. Those who do not, risk becoming undocumented – leaving them unable to access state support and liable for deportation.
For children in care, the responsibility for applying for status falls on the legal guardian or their council social worker – but the figures reveal that despite the deadline approaching, many councils haven't yet started to apply for the youngsters in their care.
Of the 175 councils who were able to provide information, 3,690 looked-after children and care leavers were identified as needing this form of status, of which 1,426 applications (39 per cent) have been submitted and only 1,027 (28 per cent) have secured status.
Read more:
When the charity submitted the same FOI request in January 2020, just 730 applications had been made for children in care, of which 404 had received status. This means that in the past 12 months, only about 700 more applications have been made.
But the Home Office has estimated there are about 9,000 children in care and care leavers who may be eligible for status under the EU settlement scheme – suggesting the true number yet to receive settled status could be far higher. There is no official data on their nationality.
Charities warn that these vulnerable children and young people face being left with no legal status in the UK, preventing them from working, renting a home, opening a bank account and claiming state support, as well as placing them at risk of deportation once they become an adult.
They are calling for the Home Office to commit to accepting late applications for looked-after children and care leavers and to protect their status in the interim, saying this would prevent them from facing "years of limbo" or the ramifications of having become undocumented.
Mark Russell, chief executive of the Children's Society, said: "No child should ever have to face the uncertainty and limbo that comes with being undocumented but it seems thousands of EU children, who are supposed to be in the care of their local authority, could very soon face this cliff edge. This is simply unacceptable.
"That is why it's vital councils and the Home Office work hard to identify every child and care leaver that needs to go through this process and ensure social workers and all those involved have the knowledge and understanding to ensure these applications are made in time."
Baroness Blake, chair of the Local Government Association's children and young people board, said councils were supporting children who are in or are leaving care through the EU settlement scheme "where appropriate".
She added: "However, the impact of the current pandemic on capacity across councils, the legal system, embassies and the organisations providing outreach needs to be considered. Vulnerable groups unable to complete the EU settlement scheme may be given some flexibility and it will be important to identify well in advance those who may need support to access the scheme after the deadline."
Immigration minister Kevin Foster said the Home Office was "determined" to ensure all eligible children and care leavers secured their status under the EU settlement scheme, and that it had provided charities, councils and local government associations with "extensive training" and £22m to help vulnerable people apply.
He said the department would soon be publishing guidance on reasonable grounds for late applications, which would include looked after children and care leavers where the local authority or parent or guardian failed to apply for them.
Register for free to continue reading
Registration is a free and easy way to support our truly independent journalism
By registering, you will also enjoy limited access to Premium articles, exclusive newsletters, commenting, and virtual events with our leading journalists
Already have an account? sign in
Register for free to continue reading
Registration is a free and easy way to support our truly independent journalism
By registering, you will also enjoy limited access to Premium articles, exclusive newsletters, commenting, and virtual events with our leading journalists
Already have an account? sign in
Join our new commenting forum
Join thought-provoking conversations, follow other Independent readers and see their replies