Vulnerable children forced into homelessness as local authorities routinely ignore child protection laws
Exclusive: Families forced to spend nights in A&E waiting rooms, night buses and police stations after being denied emergency housing by local councils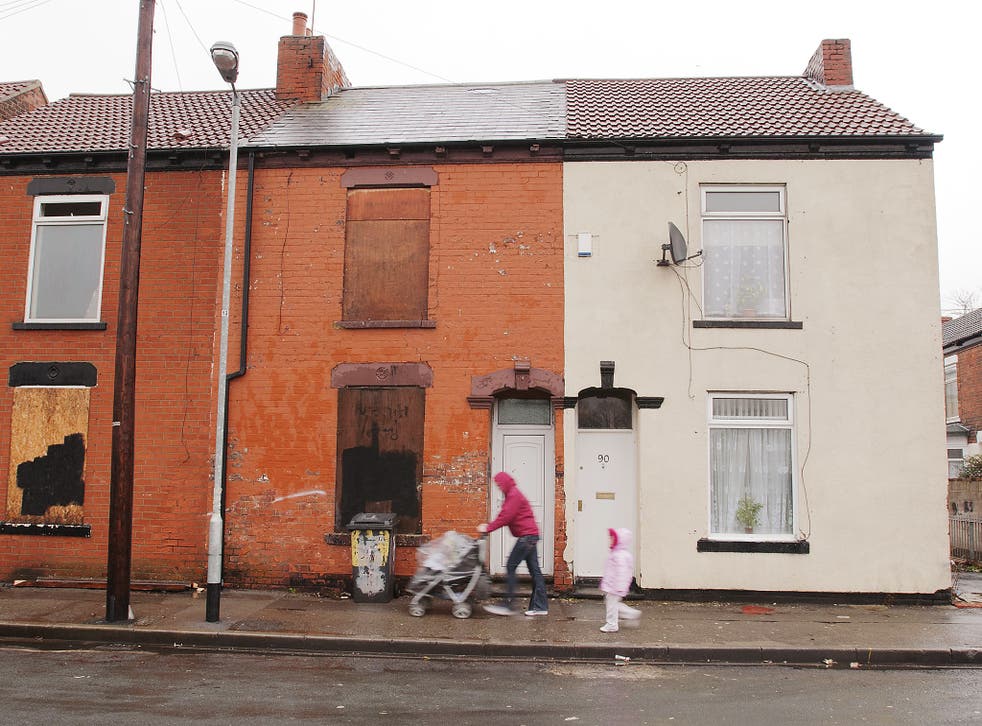 Vulnerable children are being forced into homelessness because local authorities are routinely flouting child protection laws, lawyers and charities have warned.
Families with young children have been denied emergency accommodation by their local council and subsequently forced out onto the streets, spending nights in A&E waiting rooms, night buses and police stations.
Under the laws set out in the Children's Act, local authorities are legally obliged to provide accommodation for minors, to prevent vulnerable children ending up on the streets.
But London charity Project 17, which works to end destitution among migrant children, said councils were effectively ignoring the law and often complying only after legal action was taken. It claimed that, of the scores of families it had supported that had initially been denied housing in the past year across the capital, around 90 per cent were eventually housed by the council after legal action was taken, citing the Children's Act.
Lawyers said an increased number of families unable to access support from central government due to changes to immigration laws, coupled with increased financial strain on councils, had led to a "growing problem" of local authorities claiming children are not "in need" – despite their families being homeless.
One Jamaican woman and her children, aged 12 and nine and both born in the UK, had to spend nights in A&E waiting rooms and a McDonald's after they were evicted from their home. Lewisham found they were not "in need", according to Project 17. A judge later found the decision was "irrational".
In another case, a Nigerian family with two children age eight and 11 spent weeks without a home, sleeping on night buses, in hospitals and in bus stations, after Barking and Dagenham refused to grant the children support under Section 17. A judge later found the council had acted unlawfully and ordered that the decision be quashed.
Most families wrongly refused support under Section 17 have no recourse to public funds (NRPF), which can be granted if they are subject to immigration control, and means they have no access to government support such as welfare benefits and public housing.
If a person with NRPF becomes destitute, they can turn to their local authority for support, at which point the council must conduct an assessment of their needs. If it is determined they are eligible for support, such as housing and subsistence, the local authority is required to meet those needs.
One criteria of eligibility comes under Section 17 of the Children's Act 1989, which states that if there is child in need due to inadequate accommodation or a lack of money for basic living needs, the council has a legal duty to provide assistance and promote the upbringing of such children by their families.
But Project 17 told The Independent that 79 families they know of were refused this support last year, and that in about 90 per cent of these cases the council either reversed their decision when the case was taken to judicial review or were found to be acting unlawfully by the courts.
The charity referred a total of 180 families to local authorities for support under Section 17 across five different boroughs last year, the majority of whom had previously been refused. Of these, between 55 and 60 per cent were then immediately accommodated by the council, with the remaining referred onto solicitors.
Clare Jennings, a lawyer at Matthew Gold & Co Solicitors, told The Independent she had worked on dozens of cases in the past year in which local authorities initially assessed children not to be "in need", despite the fact that they had nowhere to live.
She said in some cases the family have had to leave their home due to domestic abuse. In other cases families fall into rent arrears due to being unable to earn enough to meet accommodation costs and barred from accessing housing support or other benefits.
"It's a growing issue. Changes to immigration rules mean more families are being granted leave to remain but with no recourse to public funds. So there are more families needing help from councils," she said.
"Other changes – right to rent, government hostile environment – are contributing as well. Essentially, it stems from central government which has created pressures on local authorities, and cut to their budgets are not helping either.
"But local authorities are the ones with the legal duty to help children in need. They are frequently not acting lawfully.
"There's a growing trend of local authorities finding child is not in need on basis that they don't believe the parents claim of homeless. Or sometimes it's just bold asserted by the local authority that they believe there is support available to the claimant through friends or family.
"The consequences of this are that families end up homeless – sometimes street homeless and in very vulnerable situations."
Abi Brunswick, director of Project 17, told The Independent: "Over the past 18 months we've seen more and more families left street homeless by local authorities. Families may be forced to sleep in police stations or on night buses because councils are failing to safeguard children.
"More migrant families are facing destitution because of the increasingly hostile political environment, and demand for support from social services is increasing.
"We understand that local authorities are under huge financial pressure, but their statutory duty is to promote the welfare of children in need, and in our experience, many social services departments are systematically failing to fulfil these duties."
A Lewisham Council spokesperson said: "When families approach us who have no recourse to public funds, we do everything we can to support them in line with child protection and immigration laws. We take this responsibility seriously and treat all applicants in a transparent, fair and humane way.
"Since the start of our NRPF pilot in 2014 we have helped more than 330 families. Our assessment processes are rigorous and customer focused to ensure that increasingly scarce resources are used to protect children in need and directed at families who are most at risk."​
UK news in pictures

Show all 50
Barking and Dagenham Council had not responded to The Independent's request for comment at the time of publication.
A Department for Education spokesperson said: "The Children Act places a legal duty on local authorities to safeguard and promote the welfare of children within their area.
"We have made £200 million available to councils to help look at new and better ways to deliver excellent social care and protect the most vulnerable. It is for the local authority to determine the level of need faced by children and it is for the courts to determine whether local authorities have met their statutory duties."
Register for free to continue reading
Registration is a free and easy way to support our truly independent journalism
By registering, you will also enjoy limited access to Premium articles, exclusive newsletters, commenting, and virtual events with our leading journalists
Already have an account? sign in
Register for free to continue reading
Registration is a free and easy way to support our truly independent journalism
By registering, you will also enjoy limited access to Premium articles, exclusive newsletters, commenting, and virtual events with our leading journalists
Already have an account? sign in
Join our new commenting forum
Join thought-provoking conversations, follow other Independent readers and see their replies