Child referred to social services every 49 seconds amid rising reports of domestic violence
Councils warn they face pressures on 'staggering scale' as data shows there were 646,120 referrals to children's services last year – equating to 1,770 referrals per day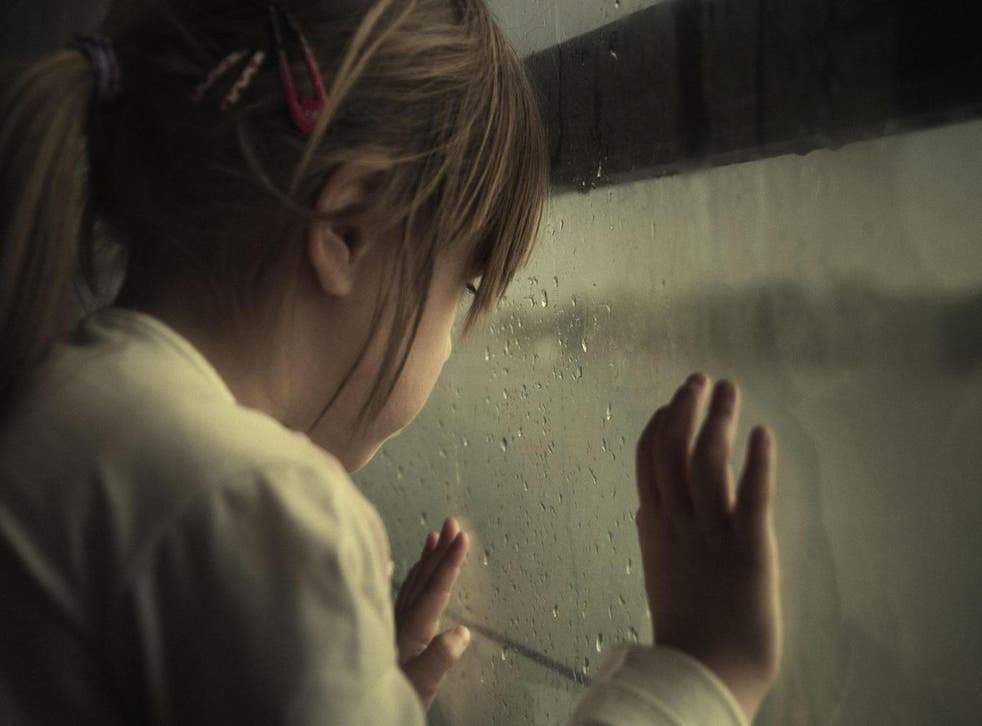 A child is referred to social services every 49 seconds in England and Wales, figures show, prompting urgent calls that a lack of funding is leading to "catastrophe" for the next generation of youngsters and their families.
Data published by the Department for Education (DfE) shows there were 646,120 referrals overall to councils' children's services during 2016/17, equating to 1,770 referrals every day – a rise of 4 per cent on the previous year.
Of the referrals assessed, domestic violence aimed at the children or other adults in the household was the most common factor, applying to half of all children in need – a figure that has risen since 2013/14, when it stood at 41 per cent. Mental health was the second most common reason, identified as a factor in 40 per cent of cases.
In light of the figures, council leaders have warned that children's services – which the Local Government Association (LGA) says face a funding gap of £2bn by 2020 – are dealing with pressures on a "staggering scale", and urge the Government must provide more funding or leave many children "at risk".
Council leaders said there was a number of reasons for the rise, including increased public awareness and reporting of potential abuse, the impact of poverty and deprivation on families and a lack of funding to help families early on before problems escalate.
A report from the LGA last year found that cuts to early intervention services had led to an "unprecedented surge" in demand for urgent child protection support.
The analysis revealed that three-quarters of English councils exceeded their budgets for children's services in the last year, totalling a £605m overspend, while the number of young people subject to child protection enquires increased by 140 per cent – to 170,000 – in the past decade.
Experts have meanwhile warned that youngsters at risk of neglect and abuse in their homes are falling through the net, leading to a growing number of cases in which social services intervene once the "damage has already been done".
Cllr Richard Watts, chair of the LGA's Children and Young People Board, said: "While these figures are encouraging as a reflection of heightened awareness and identification of child abuse, they also highlight the staggering scale of the pressures that have now been building on children's services for a number of years.
"With councils now having a child referred to them every 49 seconds on a daily basis, it is vital that they have the resources necessary to provide an effective response.
"The Government has been warned repeatedly that ongoing funding cuts, including the £2bn gap that councils face by 2020, have left them struggling to provide the support that vulnerable children and families need.
"The £2bn funding gap must be addressed in the final Local Government Finance Settlement to ensure the support that families need from council child protection services is there now and in years to come.
"Unless there is an injection of funding to support crucial early intervention, many more vulnerable children remain at risk."
Shadow Education Secretary Angela Rayner said the figures showed the "extraordinary pressure" facing children's services across the country, blaming "the impact of the Tories' devastating cuts to services for the most vulnerable families".
She added: "The Government's own figures show that spending on children's services was cut by nearly £1bn under Cameron, including nearly £700m from Sure Start, and councils are facing a huge funding gap that will get even worse over the next few years.
"Each and every penny that is cut from these services simply puts more vulnerable children at risk, yet instead of stopping these cuts the Tories prioritised a multibillion-pound giveaway to the banks instead. A Labour government would reverse the cuts to Sure Start and protect vital children's services."
Eleanor Briggs, head of policy at charity Action for Children, meanwhile said: "Central government cuts to children's services budgets have been nothing short of devastating, and services that could intervene early to stop problems escalating have been among the hardest hit.
"Today's statistics show the true pressure local areas are facing … Do we really want a system that can only help children and young people at immediate risk of harm, but can't step in to help families before problems deteriorate?
"With no long-term funding solution on the table, many children's services are having to move towards a 'crisis' fire-fighting approach. We're calling on the Government to prioritise the services children need before this turns into a catastrophe for the next generation of children and families."
Barnardo's chief executive Javed Khan said the figures highlighted the rising demand on children's services which have "insufficient resources", including a shortage of foster carers.
He said: "We are working closely with local authorities on preventative strategies that support families to reduce the likelihood of children being taken into care.
"However, without enough secure, stable and caring foster families, children in care risk being moved around, placed somewhere that's not right for them or separated from siblings because there is a need for 7,180 more foster families in the UK.
"We need more loving carers to foster children, especially those who are older, disabled, are from ethnic minorities, and siblings, as they often struggle to find families."
UK news in pictures

Show all 50
A Department for Education spokesperson: "It is paramount that children receive the best possible care and support when they need it.
"That's why we are driving forward improvements across every area of the child protection system to identify those at risk sooner and have made more than £200bn available to councils for local services, including children's services, up to 2019-20.
"Councils have a duty to provide appropriate care for the children in their area, including responding to referrals. We are supporting them to deliver efficient services by investing £200m in the Children's Social Care Innovation Programme to test innovative ways of supporting children."
Join our new commenting forum
Join thought-provoking conversations, follow other Independent readers and see their replies