Christians in America and Britain who claim they are persecuted should "grow up", says former Archbishop Rowan Williams
'Persecution is not being made to feel mildly uncomfortable' Dr Williams tells Edinburgh audience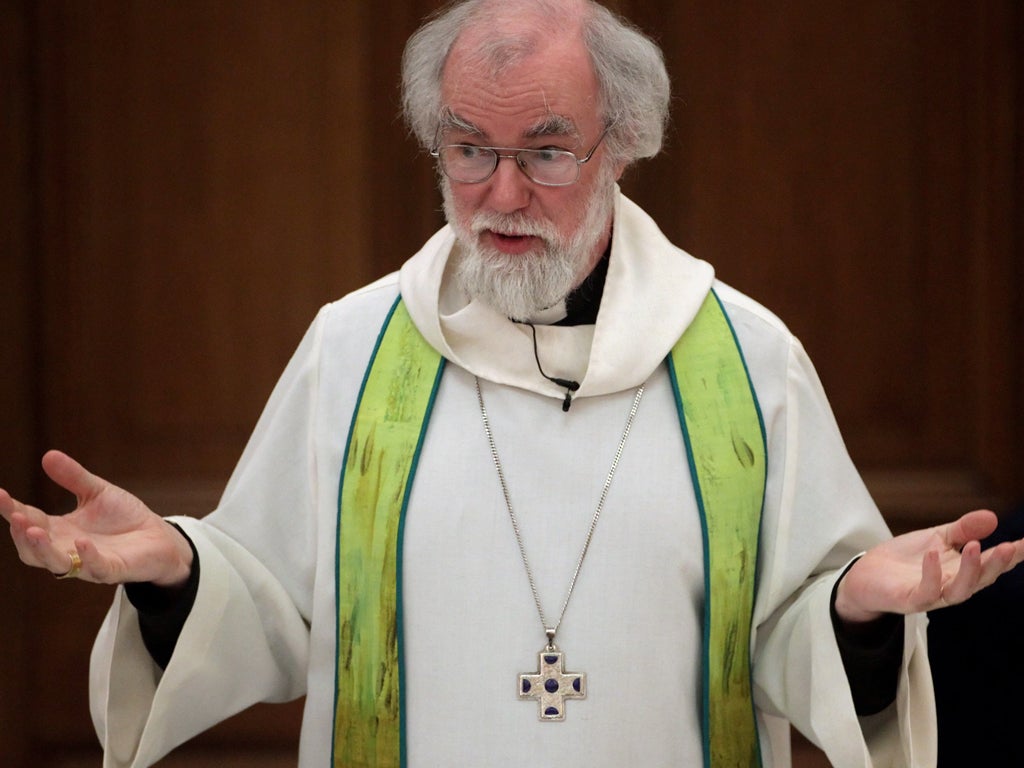 Former Archbishop of Canterbury Rowan Williams has said Christians in the US and Britain who claim they are persecuted should "grow up".
Dr Williams said people of faith in Britain and across the Atlantic who complained of persecution made him feel "very uneasy" when contrasted with those facing "murderous hostility" in other parts of the world.
Speaking at Edinburgh International Book Festival, Dr Williams said that Christians who complain they face discimination or ill-treatment because of their beliefs should "grow up".
According to the Daily Telegraph, Dr Williams, who stood down from his role as Archbishop last year and is now Master of Magdalene College, Cambridge, said his views on the subject had been formed by meeting people of faith who endured suffering around the world.
"When you have any contact with real persecuted minorities you learn to use the word persecuted very chastely," he said.
"Persecution is not being made to feel mildly uncomfortable.
"I am always very uneasy when people sometimes in this country or the United States talk about persecution of Christians or rather believers.
"I think we are made to feel uncomfortable at times. We're made to feel as if we're idiots - perish the thought!
"But that kind of level of not being taken very seriously or being made fun of; I mean for goodness sake, grow up."
Dr Williams' time as Archbishop of Canterbury was marked by a series of controversies over the role of gay priests and bishops amid allegations of homophobia in the wider Anglican communion.
Asked whether he thought he had let down down gay and lesbian people, Lord Williams said: "I know that a very great many of my gay and lesbian friends would say that I did. The best thing I can say is that is a question that I ask myself really rather a lot and I don't quite know the answer."
Join our commenting forum
Join thought-provoking conversations, follow other Independent readers and see their replies