Christmas celebrations shouldn't be suppressed for fear of offending, bosses told
Some firms guilty of 'excessive and disproportionate behaviour', says equalities watchdog chair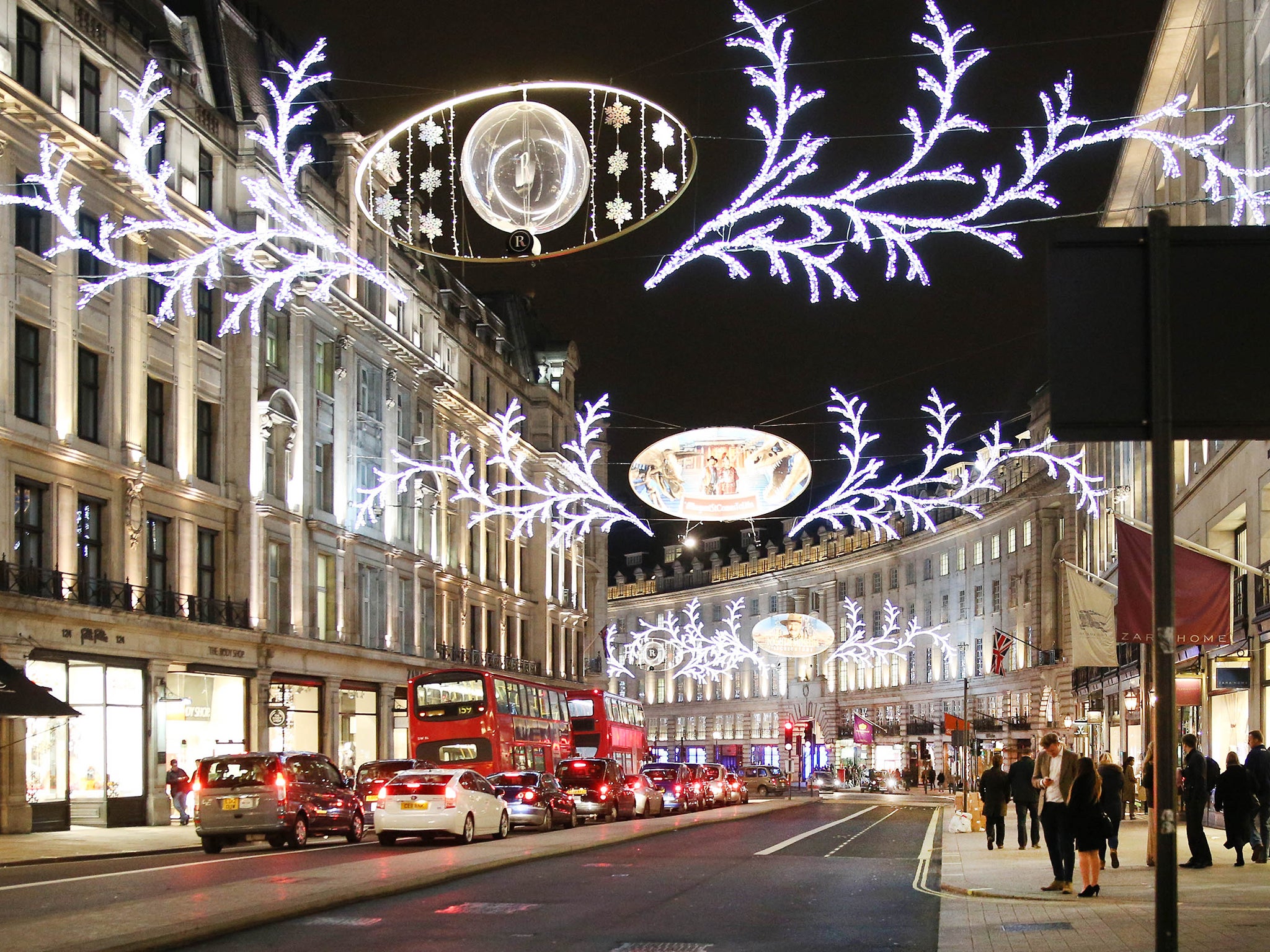 Employers should stop ruining Christmas for workers through fear of offending people of other faiths, according to Britain's main equalities watchdog.
David Isaac, who has been Equalities and Human Right Commission (EHRC) since May, said bosses should not feel guilty about sending Christmas cards or holding office Christmas parties.
In the face of increased concerns about respecting the rights of minority groups, Mr Isaac urged companies to take a "common sense approach" to dealing with religious matters at work.
He told the Sunday Times: "Freedom of religion is a fundamental human right and it shouldn't be suppressed through fear of offending.
"Lots of employers have now become really worried about doing anything discriminatory regarding their Muslim or Jewish staff.
Bosses have been guilty of "extreme and disproportionate behaviour" that "could…produce some sort of resentment about special treatment", he added.
Mr Isaac, whose previous role as chairman of the gay and lesbian rights group Stonewall led some Christian groups to try block his appointment to the EHRC, said current UK equality laws were adequate but needed to be interpreted sensibly.
It comes after reports of some employers renaming "Christmas" parties, banning decorations and encouraging use of the term "winter holidays" instead of "Christmas holidays" as part of attempts to be more inclusive.
Last year, some cinema chains caused a stir by banning an advert featuring the Lord's Prayer in case it offended non-Christians.
John Lewis 2016 Christmas Advertising Campaign 'Buster The Boxer'
Show all 14
Mr Isaac suggested this was excessive and warned businesses not to "surpress religious freedoms".
He said: "There are a lot of myths out there when it comes to dealing with religion at work. I want to put the record straight.
"It is ok to hold a party and to send Christmas cards. Most Muslims and Jews that I know adhere to their own religious beliefs of course, but to some extent acknowledge that Christmas happens and to some extent, with a small 'c', celebrate it. This is people's lived experience and we need to reflect it."
The EHRC will publish new guidelines this week on religion in the workplace. These will make clear that employers do not have to agree to requests for time off for a religious holiday or time off to pray during work hours. However, they must show they have given proper consideration to any request.
The intervention comes weeks after Dame Louise Casey, the Government's integration tsar, warned policies that undermined Christmas traditions were a threat to community cohesion.
She said: "I have become convinced that it is only the upholding of our core British laws, cultures, values and traditions that will offer us the route map through the different and complex challenge of creating a cohesive society."
She referred to having met "an incredibly well-meaning white manager" of a community centre who had insisted the organisation's Christmas tree be referred to as a "festive tree" in order to avoid offending Asian and Muslim employees.
Ms Casey said: "What offence did he think he was causing? What did we ever think would be offensive about celebrating Christmas with a tree?"
Bosses were "over-worrying" about causing offence, she added,
Join our commenting forum
Join thought-provoking conversations, follow other Independent readers and see their replies