Church of England failed child victims of sexual abuse while 'colluding' with disgraced bishop, report finds
Archbishop of Canterbury describes report as 'harrowing reading'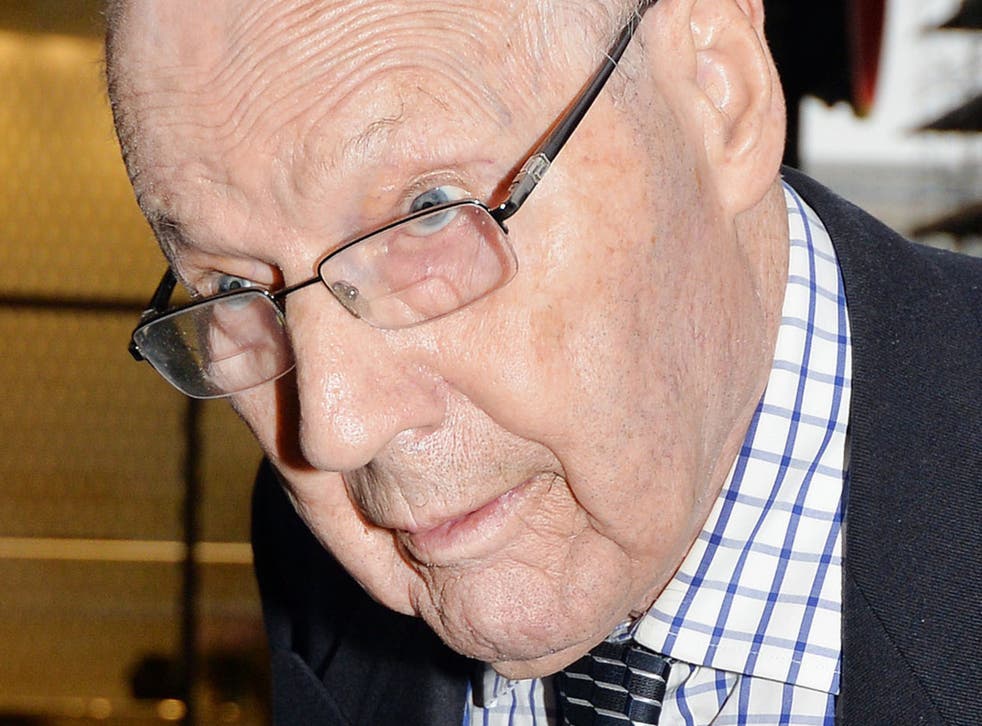 The Church of England "concealed" evidence of child abuse by a former bishop stretching over two decades, the Archbishop of Canterbury, Justin Welby, has said, following a major independent review.
The report, Abuse of Faith, found senior figures in the church "displayed little care" for the victims of disgraced former bishop Peter Ball, who was jailed for 32 months in October 2015 after admitting to carrying out a string of historical sex offences against teenage boys and young men in the 1970s, 1980s and 1990s.
Dame Moira Gibb, its author, said the Church's "failure to safeguard so many boys and young men still casts a long shadow".
"Ball's priority was to protect and promote himself and he maligned the abused," the report said.
"The Church colluded with that rather than seeking to help those he had harmed, or assuring itself of the safety of others."
Responding to the report, Mr Welby said: "Abuse of Faith makes harrowing reading: the Church colluded and concealed rather than seeking to help those who were brave enough to come forward.
"This is inexcusable and shocking behaviour and although Dame Moira notes that most of the events took place many years ago, and does not think that the Church now would conduct itself in the ways described, we can never be complacent, we must learn lessons."
Prosecutors had considered charging Ball with some offences in 1993, but the then-Bishop of Gloucester avoided a trial by accepting a caution for the abuse of one young man and resigned his post.
UK news in pictures

Show all 50
After Ball was convicted last year, former Archbishop of Canterbury Lord George Carey denied presiding over a cover-up in the 1990s, but said he regretted failing to deal properly with Ball's victims.
The failure of Lambeth Palace to pass on six letters of allegations to the police, while giving them one which was of "least concern", "must give rise to a perception of deliberate concealment", the report stated.
In criticising Mr Carey, the report said he "set the tone for the Church's response to Ball's crimes and gave the steer which allowed Ball's assertions that he was innocent to gain credence".
Responding, Mr Carey said he accepted the criticisms and apologised to Ball's victims.
"I believed Peter Ball's protestations and gave too little credence to the vulnerable young men and boys behind those allegations," he said.
Lord Carey's successor, Lord Rowan Williams, was also censured for implementing change at the church "at a pace which now seems lamentably slow".
After reading the report, Mr Williams said in a statement: "It is clear I did not give adequate priority to sorting out the concerns and allegations surrounding Peter Ball at the earliest opportunity.
"I recognise such a delay is likely to have increased the pressure and distress experienced by the survivors of his abuse and I am sincerely sorry for this."
Ball was released from prison in February having served 16 months.
A spokesperson for the NSPCC said: "It is utterly disgraceful to discover that collusion at the heart of the Church of England led to the abuse of so many young men and boys.
"Abuse in our most revered institutions must be exposed and investigated, offenders brought to justice, and victims given confidence to come forward."
Register for free to continue reading
Registration is a free and easy way to support our truly independent journalism
By registering, you will also enjoy limited access to Premium articles, exclusive newsletters, commenting, and virtual events with our leading journalists
Already have an account? sign in
Register for free to continue reading
Registration is a free and easy way to support our truly independent journalism
By registering, you will also enjoy limited access to Premium articles, exclusive newsletters, commenting, and virtual events with our leading journalists
Already have an account? sign in
Join our new commenting forum
Join thought-provoking conversations, follow other Independent readers and see their replies