City dwellers are 'least satisfied' people in UK
Ellen Branagh
Tuesday 28 February 2012 16:12 Comments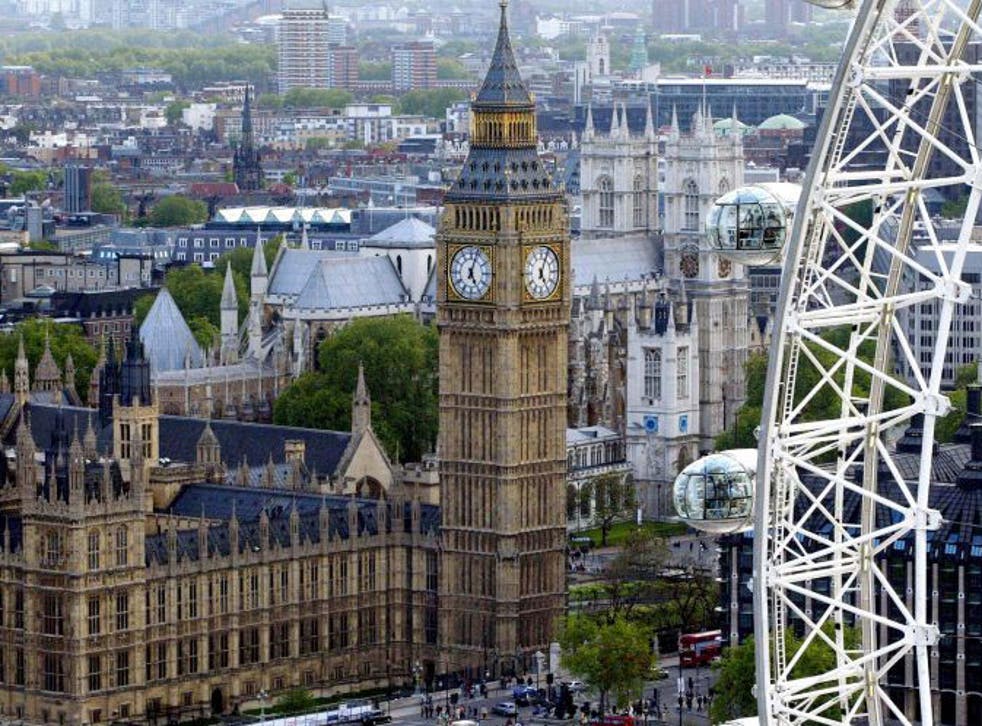 People in London and the West Midlands are less satisfied with their lives and more anxious than those in other areas of the UK, while married people are generally more satisfied than those who co-habit, new data from the Office of National Statistics (ONS) has shown.
The data, released today, is based on people's "subjective well-being", how satisfied they are with their lives, and is part of a programme to measure national well-being.
Although experimental statistics, they reveal differences in people's "happiness" according to a variety of factors, including sex, employment, age, marital status and ethnic background.
The data suggests married couples are more satisfied with their lives than those who cohabit; women are generally more satisfied and happier, yet also more anxious than men; and people are less satisfied and more anxious the longer they are unemployed.
The statistics are part of the Measuring National Well-being programme, launched in November 2010.
The first national well-being results are due to be published this July, but the ONS today published data gathered from 80,000 adults across the UK from April to September 2011.
People were asked four questions: how satisfied they are with their lives; to what extent they feel the things they do in their life are worthwhile; how happy they felt yesterday; and how anxious they felt yesterday.
Estimates were based on a 0 to 10 scale, with 0 "not at all" and 10 "completely".
The overall life satisfaction rating for England was 7.4 out of 10, with 75.5% of people scoring seven or more out of 10.
People in the London and the West Midlands were the least satisfied with their lives, scoring 7.2 out of 10, while people in the South East and South West seemed to be most satisfied, scoring 7.5 out of 10.
According to the data, adults living in London reported the highest levels of anxiety the previous day: 3.5 compared with an average 3.2.
Stephen Hicks, deputy programme director, said: "It seems that adults living in London report on average higher levels of anxiety yesterday."
People in Northern Ireland were, on average, the most satisfied, scoring 7.6 out of 10, compared with 7.5 for Scotland and 7.4 for both England and Wales. Northern Ireland also had the highest scores for the "worthwhile" and "happiness yesterday" questions, the ONS said.
In England, the average answer to whether their life was worthwhile was 7.4 out of 10, while the average answer for whether people were happy yesterday was 7.3.
Married people were more satisfied than those who cohabited who in turn were more satisfied than singletons.
Those who were married scored 7.7 for satisfaction, compared with 7.5 for those living together, 7.3 for those who are single, 6.8 for widowed people and 6.6 for divorcees.
People with children felt more worthwhile compared with those with no children. Those with no offspring scored 7.6; those with one child scored 7.7; and those with two scored 7.9. People with four children were just as happy as those with two, also scoring 7.9, while those with three or those with five or more scored 7.8.
Although differences were fairly small between the sexes, women reported slightly higher ratings on average than men for all four questions: they felt more satisfied, that the things they do are more worthwhile, were happier yesterday but also more anxious yesterday.
But the tables were turned for those aged 65 and over. Men reported higher average ratings than women for the "happy yesterday" question.
Mr Hicks said: "It seems to be linked to age 65 and over when things change which could be due to retirement from work but we need to do more research."
Predictably, people's satisfaction and feeling worthwhile, along with their happiness yesterday, decreased the longer they were unemployed, while their anxiety rose.
Satisfaction fell from 6.9 for those who had been unemployed for up to six months, to 6.2 for those who were jobless from 6 to 12 months, and 6.0 for those who had been unemployed for more than a year.
And life satisfaction also varied depending on the reasons for "economic inactivity". People who were off work due to being temporarily sick or long-term sick scored 5.6 compared with those who were retired or students who scored 7.7.
The data also showed that in a breakdown of ethnic groups, those in mixed or multiple ethnic groups, Pakistani, Bangladeshi or Black-African/Caribbean/Black British generally scored lower than white people for life satisfaction, whether they felt their life was worthwhile and whether they were happy yesterday. They also had higher levels of anxiety yesterday.
But Indians, Chinese and people of other Asian backgrounds gave similar scores to the national average score.
PA
Register for free to continue reading
Registration is a free and easy way to support our truly independent journalism
By registering, you will also enjoy limited access to Premium articles, exclusive newsletters, commenting, and virtual events with our leading journalists
Already have an account? sign in
Join our new commenting forum
Join thought-provoking conversations, follow other Independent readers and see their replies