Civil servant admits Home Office 'probably' destroyed paedophile dossiers
An internal review found that the Dickens dossier appeared to have been destroyed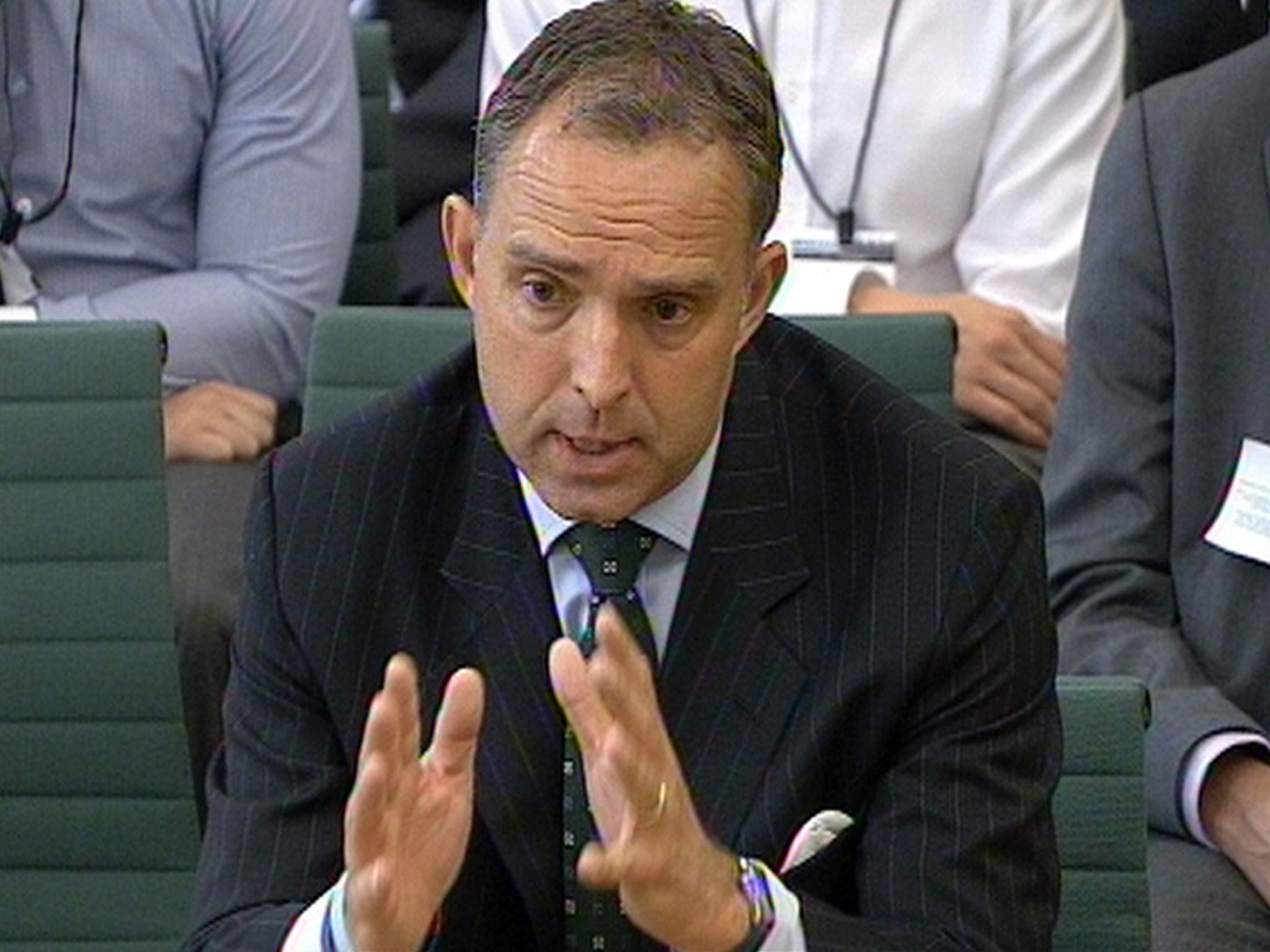 More than 100 files detailing allegations of paedophile activity involving senior figures in public life were "probably" destroyed by the Home Office, its senior civil servant has admitted.
Mark Sedwill, the department's permanent secretary, yesterday played down suggestions there was a sinister explanation for the disappearance of the 114 documents, but admitted he was concerned that they could not be found.
In a bruising appearance before MPs, he disclosed that the titles of the missing files still existed and was instructed by the Commons home affairs select committee to hand over the files' names by Friday.
The committee chairman, Keith Vaz, likened the episode to a convoluted spy novel by John Le Carré and took several swipes at the quality of Home Office record-keeping.
He urged other organisations to examine material in their archives, including government whips' offices which may have received allegations in the 1970s and 1980s about the activities of MPs.
Mr Sedwill was summoned following accusations that the Home Office failed to act on detailed allegations about paedophile activity passed to it in 1983 by the late Tory MP Geoffrey Dickens.
An internal review found that the Dickens dossier appeared to have been destroyed and the department said 114 potentially relevant documents also disappeared. But the review, by an unnamed official, did not find evidence they had been wrongly thrown away.
Mr Sedwill said he had not seen the full review findings – now subject to a fresh inquiry – and said he had not told Mrs May of the files' disappearance until months later. He said he did not know who had ordered the disposal.
He told the committee: "Most of these files were probably destroyed, because the kind of topics that they covered would have been subject to the normal file destruction procedures that were in place at that time. They cannot be confirmed to be destroyed because there is not a proper log of what was destroyed and what wasn't."
He added: "Most correspondence from this period was destroyed after two years. Of course, serious material of the kind we were referring to was handed on to the appropriate authorities, so it was not retained by the Home Office."
Mr Vaz told him: "This is like a John le Carré novel. You appoint someone to conduct the investigation. You're asking a committee of parliament to rely on your good faith on the person and the report they've written. But when the report comes in, you don't look at the files."

Mr Dickens also handed a copy of his papers to then Director of Public Prosecutions, Sir Thomas Hetherington, in the early 1980s.
The Crown Prosecution Service said yesterday it held "no information" and the passing of the documents happened several years before the service started operating. Prosecutions before that were handled by the police and complex cases were referred to the DPP. Sir Thomas died in 2007.
A CPS spokesperson said: "Based on the details given, as far as we were able to ascertain from available records relating to the former office of the Director of Public prosecutions, we hold no information. However, we are now liaising closely with the Home Office to see if its investigations lead to any other lines of enquiry relating to records kept by the former Office of the DPP."
Meanwhile Peter McKelvie, the whistleblower who took his concerns to Tom Watson MP in 2012 sparking the police inquiry, said that he had told police in 2012 that seven boxes of potential evidence were being stored by West Mercia police after the conviction of paedophile Tom Righton.
Mr McKelvie, a former child protection manager who helped convict Righton, said that the boxes included letters between Righton and other alleged paedophiles.
The West Mercia force confirmed that it knew where the boxes were and as they "remain part of an ongoing investigation" declined to comment.
Righton, who is now dead, was a former teacher and child protection expert who used his respectability to forge close links with children before abusing them. He was also a member of the Paedophile Information Exchange, which campaigned to legalise sex between adults and children.
Mr McKelvie has claimed that at least 20 prominent paedophiles, including former MPs and ministers, abused children for decades and other establishment figures were involved in their cover up.
Mr McKelvie told the BBC: "I believe that there is strong evidence, and an awful lot of information that can be converted into evidence if it is investigated properly, that there's been an extremely powerful elite among the highest levels of the political classes for as long as I have been alive.
"For the first time I have got a belief that survivors will come forward and justice will be served for a lot of survivors, but unfortunately it has been left so late that a lot of the abusers are now dead."
Join our commenting forum
Join thought-provoking conversations, follow other Independent readers and see their replies