Coats and scarves tied to lamp posts in UK, US and Canada to help the homeless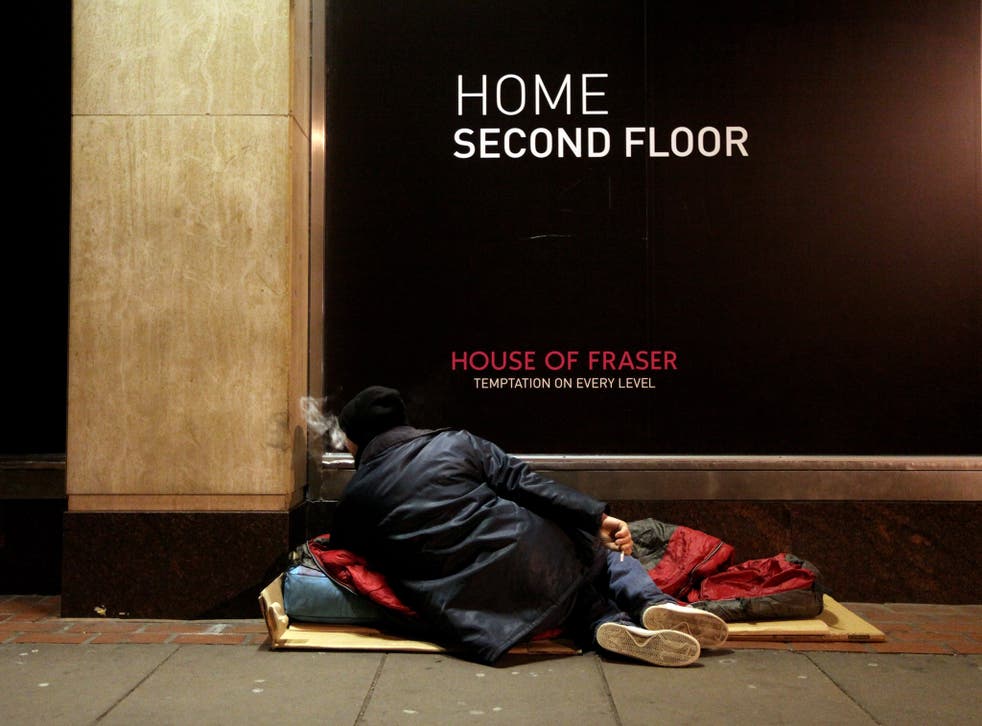 Coats are being wrapped around lamp posts as people try to help keep the homeless from freezing during winter.
Pictures of puffer jackets and body warmers zipped on posts and pillars have started appearing on Facebook.
The movement seems to have originated in Halifax, Canada, where CTV Atlantic reported the trend.
Since then, there have also been reports of coats in Sunderland and Rochdale - among others - in the UK.
Frost has also hit many parts of the country, with temperatures even colder across the Atlantic in parts of northern America.
In response, some people in the US and UK have been leaving their coats and scarves on the street for free with messages for their finders.
Others have urged people to join in, either by leaving a coat or by buying a "pending coffee" or "suspended coffee" for those who might need it.
Some coffee shops allow their customers to buy an extra coffee which is kept on standby for a needy person who comes in, according to Facebook users.
One family in Canada went out in force to give their spare winter coats to someone without one.
A woman in Sunderland, near Newcastle, said she left her coat out after seeing the number of people sitting shivering outside.
Facebook user Andrea Lisa Robson said the message on her coat read:
"I am not lost, if you're cold tonight take this warm hug from us, hope many more follow and council don't take it down...
"Give a little this Xmas, share your pictures, let's do this."
Register for free to continue reading
Registration is a free and easy way to support our truly independent journalism
By registering, you will also enjoy limited access to Premium articles, exclusive newsletters, commenting, and virtual events with our leading journalists
Already have an account? sign in
Register for free to continue reading
Registration is a free and easy way to support our truly independent journalism
By registering, you will also enjoy limited access to Premium articles, exclusive newsletters, commenting, and virtual events with our leading journalists
Already have an account? sign in
Join our new commenting forum
Join thought-provoking conversations, follow other Independent readers and see their replies