Cocaine-related deaths among women rise 27 per cent as drug fatalities hit record high in England and Wales
'Too often drug services are dominated by men, some of whom they may know, and these can feel uncomfortable and even dangerous places for women,' says campaigner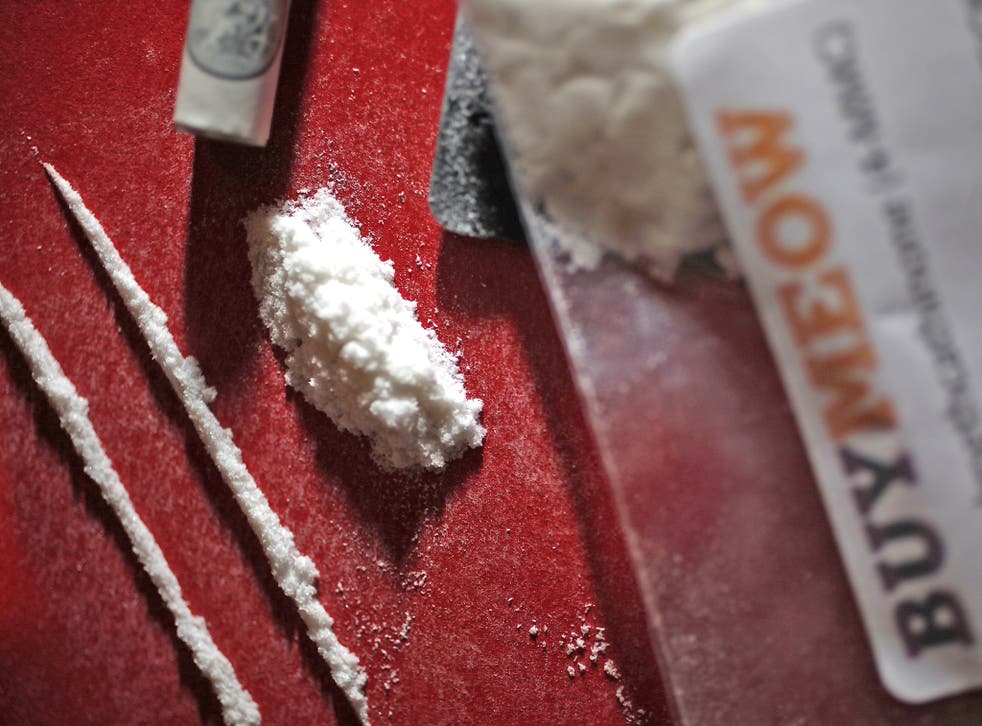 Cocaine deaths have surged by 27 per cent for women as the amount of drug-related deaths in England and Wales have reached a record high, new figures reveal.
Data published by the Office of National Statistics shows the increase of male deaths was substantially lower, at eight per cent, but overall deaths involving cocaine rose for the eighth successive year.
Campaigners argue the increase in women dying from cocaine could be driven by addiction services being male-dominated spaces which can feel dangerous for them.
Robin Pollard, policy and public affairs manager of We Are With You, the UK's leading drug, alcohol and mental health charity, told The Independent a potential reason behind the rise in more women dying from cocaine could be the fact less women are seeking treatment than men.
He added: "Treatment is quite male-dominated. Women are historically underrepresented in treatment. Also, women can be less likely to come forward about their drug usage due to fears it could lead to kids being taken away and a fear of social services.
"There has also been a big rise in intravenous drug use among cocaine users. Overall, cocaine is more widely available. There is a much more stable supply of high-quality cocaine. More people are using it as the price has come down. Also, county lines mean there is more cocaine available to use in different parts of the country.
"Also a lot of treatment providers' capacity is focused on treating long-term male opiate users. There is no substitute for crack and cocaine as there is for heroin."
County lines refers to moving drugs away from major urban areas into smaller cities and rural parts of the country.
Statisticians are not able to break down the newly released data on cocaine deaths into whether they were related to powder or crack usage.
Jessica Southgate, chief executive of Agenda, a charity which campaigns for women and girls at risk, told The Independent it was troubling the upward trend in drug-related deaths among women was displaying no sign of stopping.
She added: "Women's use of drugs is different to men – men often get into drugs with their friends while women are more likely to be introduced through partners. Women often turn to drugs to cope with the impact of trauma and abuse.
"Women can find it more difficult to get help for their addiction. Too often drug services are dominated by men, some of whom they may know, and these can feel uncomfortable and even dangerous places for women. Women who are mothers may also worry about seeking help for fear their children may be taken away.
"This can result in women taking longer to get the support they need, by which time their use of drugs may have escalated. Now, with existing services overstretched, it is harder and harder for women and girls to get the right type of support or any support at all."
Ms Southgate called for the government to urgently invest in drug services which explicitly cater for women and girls.
The new data revealed there were 4,393 drug-poisoning deaths in England and Wales in 2019 – the highest number since comparable records started in 1993 and a rise from 4,359 deaths the year before.
There were higher numbers of drug deaths in the most deprived areas of England and Wales, with the northeast having the highest death rate of all other English areas.
Mark Moody, chief executive of Change Grow Live, noted cocaine purity had reached its highest level for 10 years.
He said: "The rate of drug-related deaths remains at crisis levels. Behind these statistics, are 4,393 unique people with their own story. Each death represents a profound, personal tragedy for families and communities across the country.
"The drug-related crisis has been worsening for over a decade. At the heart of the trend is a perfect storm of factors; disinvestment, an ageing population of people using drugs, and increasingly complex health needs.
"Adding to these challenges, the global coronavirus pandemic has, and continues to, impact vulnerable people most. This includes people with chronic health problems linked to drug use and people without a place to live. We have reached a critical tipping point."
Join our new commenting forum
Join thought-provoking conversations, follow other Independent readers and see their replies