'Cold does kill' warning as temperatures plunge and fog descends
'The effects of cold can be severe, in particular for those who are over 65, have a long term illness, or are not mobile,'  says Public Health England official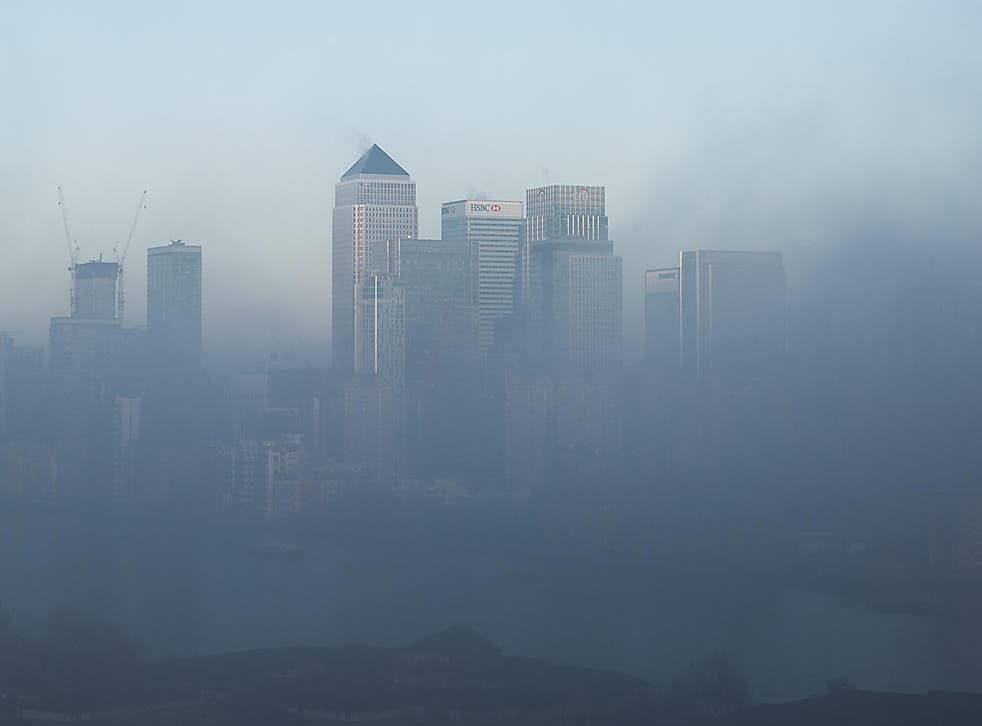 A health warning has been issued for the elderly and unwell as temperatures plummet and thick fog causes travel disruptions across the UK.
Public Heath England has issued a "level three" cold weather alert for the first time since January, and issued a stark reminder to the public that "cold does kill".
The Met Office has meanwhile issued yellow "be aware" fog warnings across most of England and parts of Wales.
Dr Thomas Waite, consultant in Extreme Events and Health Protection at Public Health England said: "The effects of cold can be severe, in particular for those who are over 65, have a long term illness, or are not mobile.
"Our advice to these groups is when indoors, have plenty of warm food and drinks and try to maintain indoor temperatures to at least 18C. If mobility isn't an issue, keep active as best you can. If you need to go out wear lots of thin layers and shoes with a good, slip-resistant grip to prevent any accidental falls.
"It is particularly cold at night this week, so drawing the curtains at dusk will keep the heat in."
Mr Waite encouraged people to think about how to help vulnerable friends and family during the severe weather, warning that cold weather can be fatal.
"This is also the time to think about how the cold temperatures may affect your friends and family, particularly if they are older or very young or have long term health conditions as they are particularly at risk from the ill-effects of cold. Think now what you could do to help them," he added.
In pictures: Winter weather hits the UK

Show all 17
"Cold does kill, even in places where the temperatures aren't at their lowest. Most of the practical advice on keeping warm in cold weather may seem like common sense, but it's important that we all help each other to stay well this winter."
The Met Office stated on Thursday that the mist and fog would likely be "more widespread" into Thursday night, but that "increasing cloud" would help fog clear by Friday morning, with minimum temperatures of -2c.
It comes a day after a motorist was killed in a major crash in foggy conditions on the A40.
RAC spokesman Rod Dennis warned on Wednesday that motorists must take extra care when faced with "colder temperatures, ice and fog" on the roads.
Mr Dennis said: "Drivers are facing a mix of hazards – notably much colder temperatures, ice and fog that is slow to clear. Lingering fog calls for drivers to adjust their speed and maintain longer stopping distances.
"Use dipped headlights, but don't be tempted to use full beam – thick fog simply reflects the light back making it even harder to see. Only use your car's fog lights if visibility is badly reduced, as using them when it's not means you risk dazzling other drivers.
"Motorists should remember that if their car thermometer records a temperature of four degrees or lower, there is a good chance the road temperature is near or even below freezing, meaning a very real risk of ice and slippery roads."
The Met Office has said New Year's Eve is likely to be "cloudy and breezy", but "largely dry for much of England and Wales", although a band of rain is forecast to affect the northwest and slowly move south towards central England and Wales.
Join our new commenting forum
Join thought-provoking conversations, follow other Independent readers and see their replies