Combustible cladding found on 27 towers putting thousands at risk after Grenfell fire
Government tests revealed blocks in nine local authority areas were fitted with flammable panels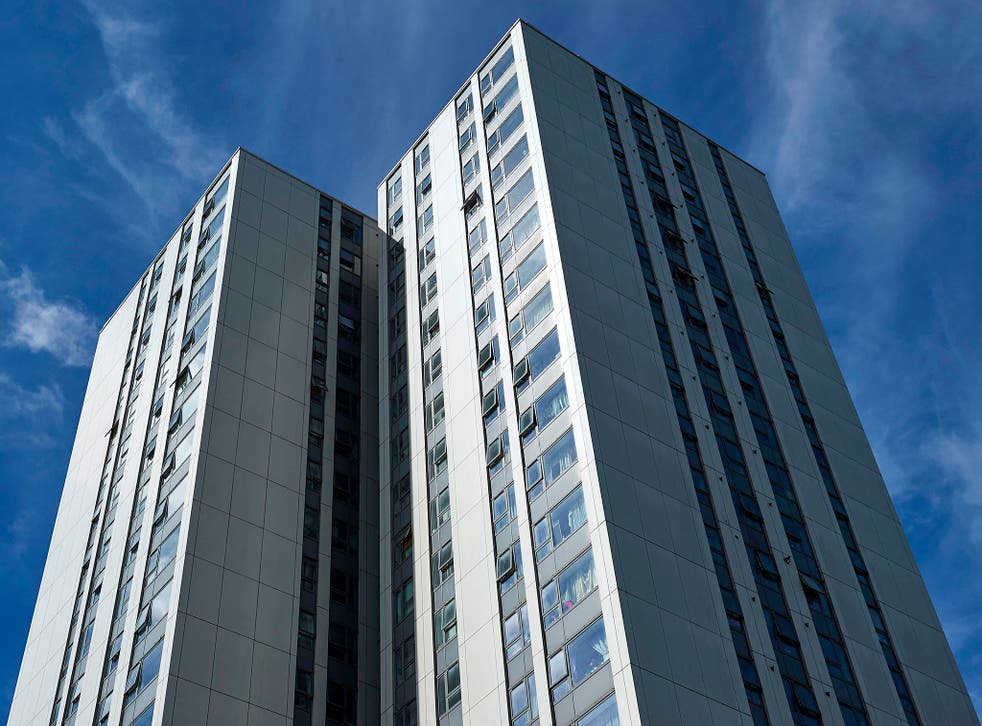 At least 27 council-owned high rises across 15 local authorities have failed tests and found to be fitted with similar combustible cladding to that used on Grenfell Tower, it has emerged.
Tests revealed blocks across the UK are fitted with flammable panels after a "small number" of samples were analysed, the Department for Communities and Local Government (DCLG) said.
The areas affected include Camden, where residents have been evacuated, Manchester, Plymouth, Hounslow, Portsmouth and Brent.
Resident 'disgusted' at evacuation from tower block over fire safety
A total of 600 council blocks have been fitted with cladding that needs to undergo testing to determine if it is safe, the Government confirmed yesterday, with residents being forced to wait to find out if their homes are safe.
Cladding will also be removed from nine blocks in Salford that were recently refurbished after it emerged they have similar cladding. A city council spokesperson said the panels have yet to be tested by DCLG and therefore are not included in the official figures but that they would be removed as a precaution regardless of the result.
Cladding was already being removed from blocks in Camden and Portsmouth after tests yesterday found a number of high rises in both local authority areas to be a fire risk.
Approximately 4,000 people were displaced in Camden after the council took the decision to evacuate five high-rises.
Theresa May announced a programme of nationwide testing to see how many buildings were covered in an Aluminium Composite Material (ACM) following the devastating blaze in north Kensington that killed at least 79 people.
It was unclear whether the same rigorous testing would also apply to other high-rise buildings outside of the housing sector.
In Pictures: Grenfell Tower after the fire

Show all 51
The Government has also encouraged private landlords to send in samples for testing but they are under no obligation to do so, raising concerns for those renting in the private sector.
Premier Inn said it was "concerned" about material used on three of its properties – in Maidenhead, Brentford and Tottenham. The buildings were investigated during a "detailed assessment" of its estate, the hotel chain said.
Questions continue to be raised over the role of flammable panelling in last week's fire at Grenfell Tower.
Combustible cladding is suspected to have aided the rapid and "unprecedented" spread of the blaze, trapping dozens of residents inside.
Sam Webb, an architect who investigated 2009's deadly Lakanal House fire in Camberwell, south-east London, said similar aluminium composite material (ACM) cladding was found to be "flammable" elsewhere, being linked to fires in Australia, Russia and the United Arab Emirates.
Join our new commenting forum
Join thought-provoking conversations, follow other Independent readers and see their replies