Conservative ministers call on Theresa May to divert foreign aid money to defence budget
The Prime Minister and Priti Patel will reportedly defend the target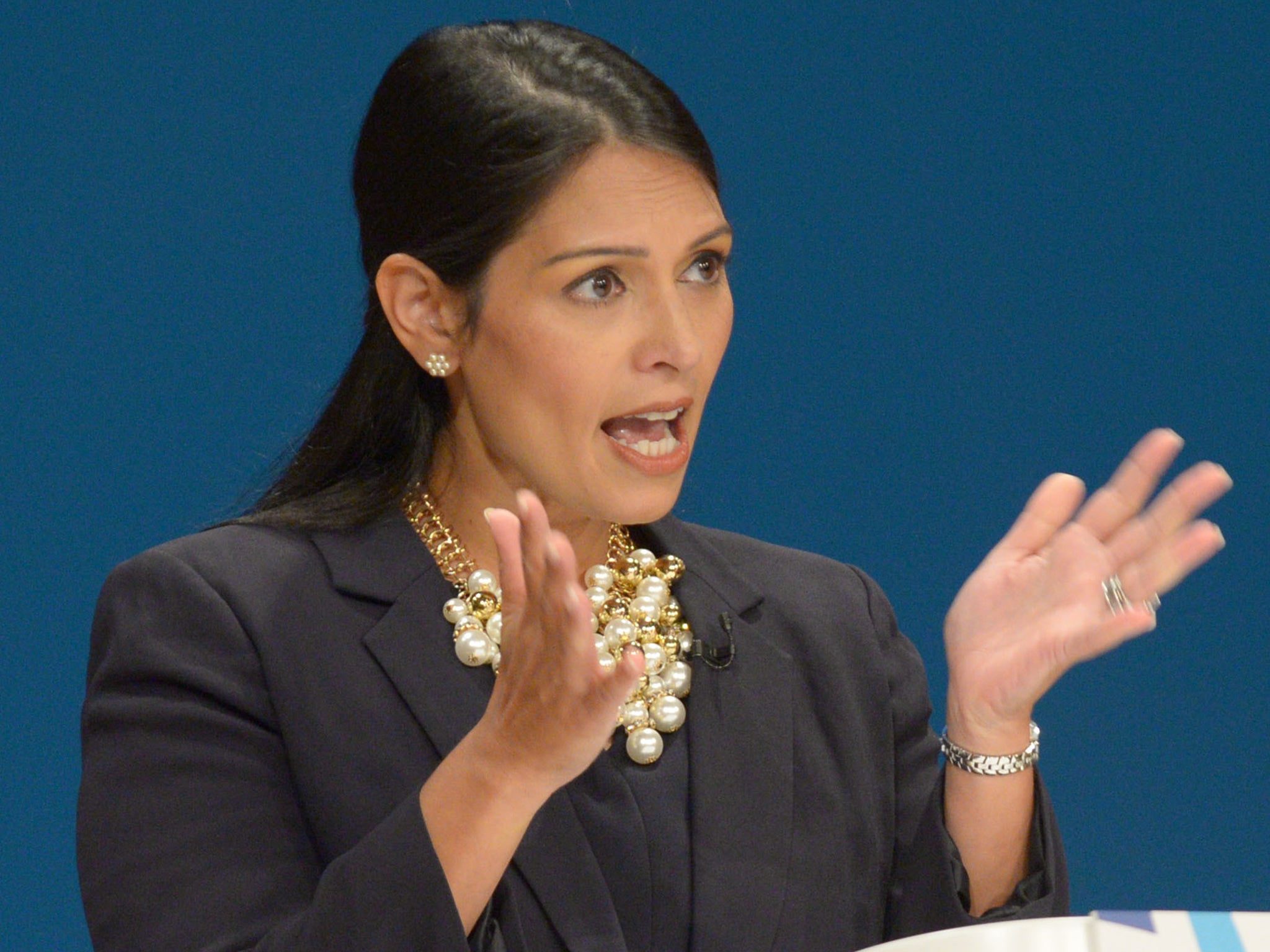 Cabinet ministers have reportedly called on Theresa May to reduce the government's foreign aid spending and boost the defence budget in the next Tory manifesto.
They believe the UK is doing more than its fair share when it comes to overseas development spending.
Senior Conservatives want to scrap the UK's commitment to spend 0.7 per cent of its gross national income (GNI) on helping poorer countries and divert the money to keep Britain safe.
This would see a combined defence and security budget increase from two to three per cent of national income.
The proposal has been discussed as part of a series of measures that could make their way into the Conservative manifesto for the 2020 general election, The Telegraph reports.
The move would be justified by the idea that helping countries such as Yemen, Somalia and South Sudan to fight against terrorism would in practice act as foreign aid, Whitehall sources have said.
The plan would also include a proposal to call on the Organisation for Economic Co-operation and Development to change the definition of aid spending to include security and peacekeeping operations, according to The Times.
Last year, Chancellor Philip Hammond announced that all areas of spending would be re-examined before the next Conservative manifesto is produced.
But cutting foreign aid might not be as easy a process since the 0.7 per cent target was set by the UN and later enshrined in UK law by David Cameron. This commitment also benefits from wide cross-party support and the proposal could struggle to be adopted by Parliament.
In 2016, the UK spent £13 billion on foreign aid - making it the world's third biggest donor after the US and Germany.
World news in pictures
Show all 50
But criticism has emerged since, unlike the UK, most developed countries do not meet the 0.7 per cent target.
In 2016, the countries which pledged to commit to the recommendations of the Development Assistance Committee spent on average 0.32 per cent of their GNI - with the US spending just 0.18 per cent and Canada 0.26.
The same year, the United Arab Emirates and Norway respectively dedicated 1.12 and 1.11 per cent of their national income to foreign aid.
But the proposal is dividing cabinet ministers.
Ms May said she was "fully committed" to continue to meet the 0.7 per cent target and International Development Secretary Priti Patel said the commitment was a key part of Britain's place in a post-Brexit world, The Telegraph reports.
A Government spokesperson said the proposal was "pure speculation".
"As a global, outward looking country we take our international responsibilities seriously and remain fully committed to them," he said.
Join our commenting forum
Join thought-provoking conversations, follow other Independent readers and see their replies