Curfew and other restrictions imposed on Brixton demonstrations
Extinction rebellion says group will block main road and occupy area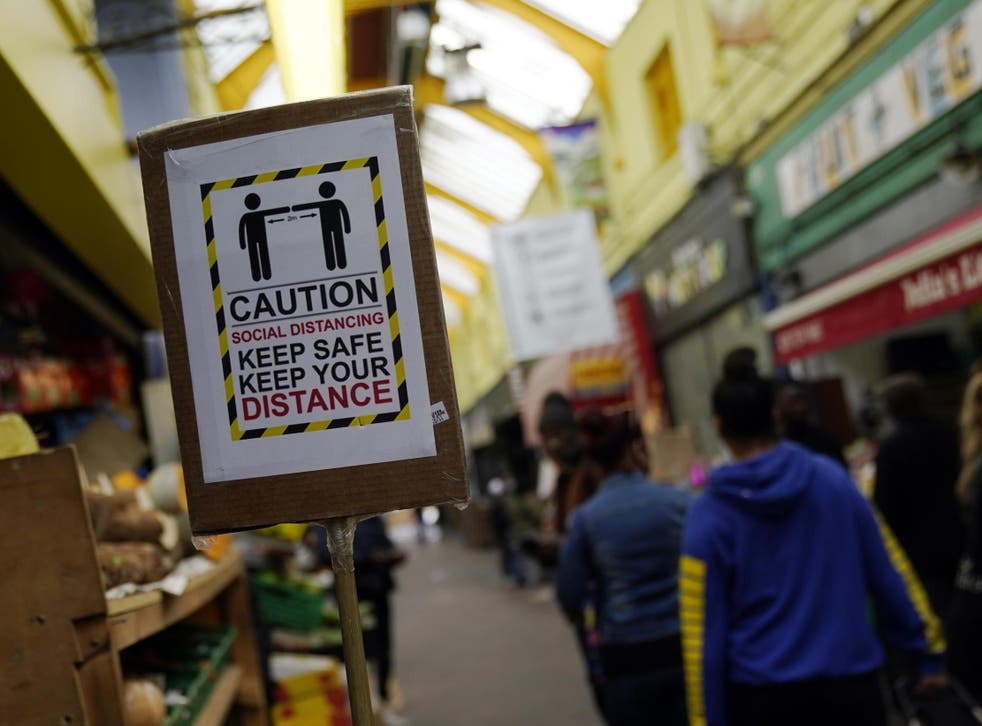 A curfew and other restrictions have been imposed on demonstrations planned in south London to stop people blocking main roads or planning illegal music events, Scotland Yard has said.
Numerous groups are planning to gather in Brixton, south London, on Saturday for Afrikan Emancipation Day — including Extinction Rebellion — primarily to enjoy a family-friendly, socially distanced day of activities and learning, police said.
But Extinction Rebellion has said that groups will block the A23 Brixton Road from Max Roach Park to Windrush Square and occupy the area for the day.
It said that it was joining a coalition of groups, including the Stop The Maangamizi: We Charge Genocide/Ecocide Campaign, Afrikan Emancipation Day Reparations March Committee, and Rhodes Must Fall Oxford.
The event aims to promote the necessity of stopping the genocide and ecocide of African people and their environments, it added.
But the Metropolitan Police on Friday said that blocking the road will cause "serious disruption" to Brixton and the surrounding area because it is used by hundreds of bus routes and thousands of motorists.
It said that it is imposing a number of conditions on the demonstrations within areas such as Windrush Square, Max Roach Park and outside Brixton Police Station. They must not spill into nearby roads and they must finish by 8pm.
The force said that the time limit was set so that officers could separate those attending the demonstrations from people attending other gatherings or unlicensed music events.
Deputy Assistant Commissioner Laurence Taylor, in charge of the policing operation on Saturday, said: "The decision to impose conditions on an assembly is never taken lightly and is made following a vigorous assessment of the information available to us.
"We have no intention of infringing upon a responsibly-organised community event.
"We only require that this is done in a way that makes use of Brixton's open spaces and leaves the main road through Brixton open to other Londoners.
"In recent weeks we have policed a number of UMEs (unlicensed music events) in which loud music is played at night, disrupting local residents and posing a real threat both to property and the officers who attend to disperse them.
"We have received information that there are those intending to come to Brixton on Saturday to purposely cause disruption, and to confront police officers.
"This is in stark contrast to the feel of the events that will take place earlier in the day and is in opposition to the wishes of the local community."
The Yard said that gatherings of more than 30 people will be in breach of the Health Protection (Coronavirus) Restrictions and its decision to impose conditions did not mean the assembly in breach of these regulations was authorised by police.
Press Association
Join our new commenting forum
Join thought-provoking conversations, follow other Independent readers and see their replies