Coronavirus: Domestic abuse victims can leave home to access help during lockdown, Priti Patel says
Police say there has already been a rise in domestic violence during virus outbreak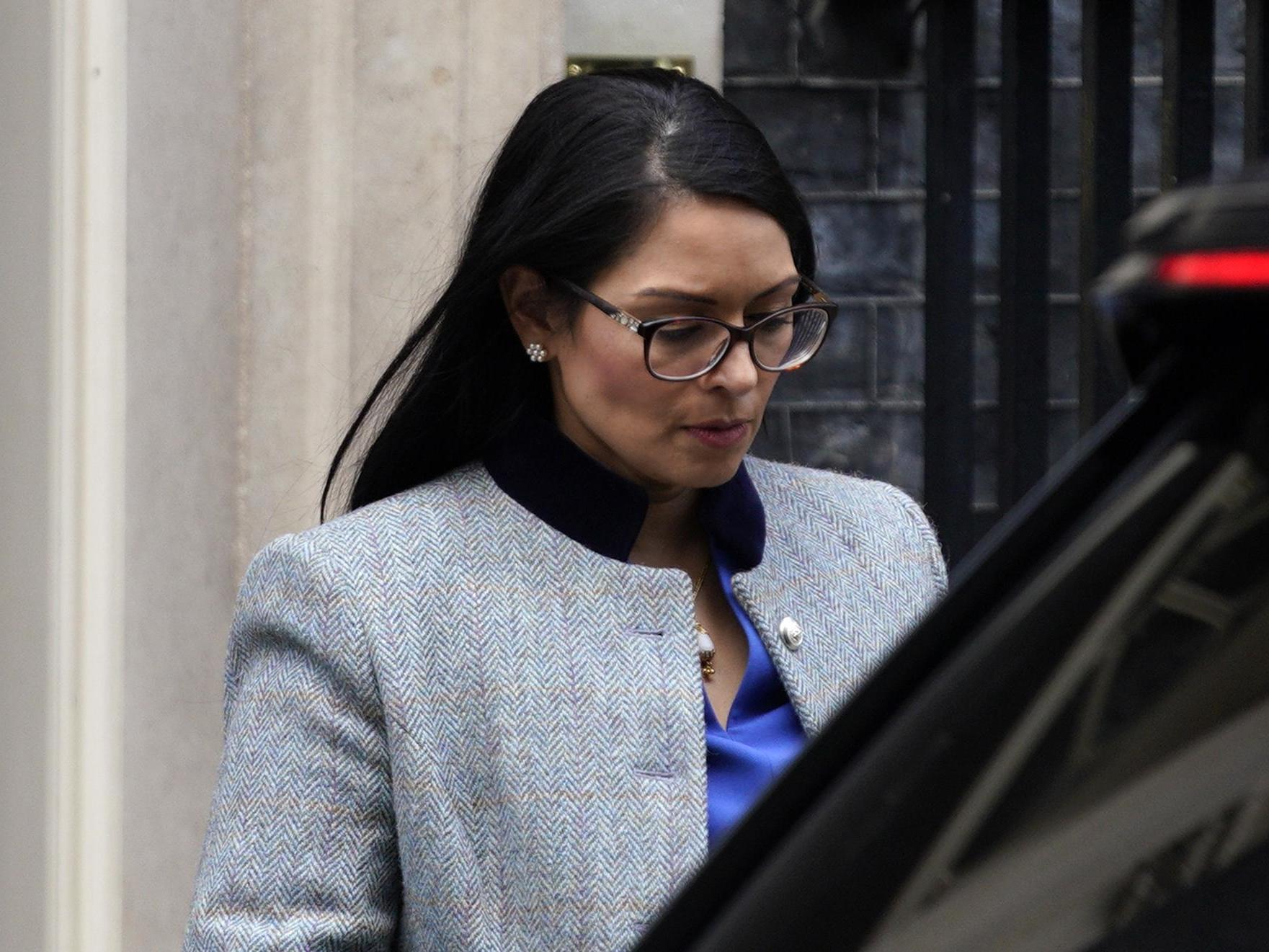 Domestic abuse victims are permitted to leave home to escape their partners or ask for help during the coronavirus lockdown, the home secretary has clarified.
Priti Patel's announcement comes after police reported there had already been a rise in abuse since the crisis began, while the national domestic violence helpline has received more calls.
The government has brought in strict social distancing rules to curb the spread of the pandemic, with people instructed to remain in their homes except for exercise once a day and to shop for essential supplies.
The home secretary acknowledged the restrictions were even more difficult for those whose "home is not the safe haven it should be".
"I am acutely aware that the necessary guidelines about social distancing and self-isolation may leave the victims of hidden crime, such as domestic abuse and child sexual abuse, feeling especially isolated, vulnerable and exposed," Ms Patel wrote in her column in the Mail on Sunday.
"But my message to every potential victim is simple: we have not forgotten you and we will not let you down. And my message to every perpetrator is equally as simple: you will not get away with your crimes."
She drew attention to the fact the National Domestic Abuse Helpline is still operating in the wake of the Covid-19 pandemic.
Ms Patel added: "Whilst our advice is to stay at home, anyone who is at risk of, or experiencing, domestic abuse, is still able to leave and seek refuge. Refuges remain open, and the police will provide support to all individuals who are being abused –whether physically, emotionally, or otherwise.
"As we come together as a nation to fight this virus, it is important we do not close our eyes to the threats other people, particularly, women, are facing."
Campaigners around the world say domestic abuse has surged as social isolation measures have been rolled out. China saw a threefold increase in cases of domestic abuse reported to police stations in February in comparison with the year before.
Refuge, the UK's largest provider of shelters for domestic violence victims, has released advice for people up trapped indoors with their abusers. The charity advised victims to keep their mobile phones with them and charged up and to try to avoid the kitchen, garage or places in other places in home which have items that could used as weapons.
Police in Cumbria have urged postal workers and delivery drivers to be on the lookout for potential indications of abuse.
Nurse uses video chat to let daughter say farewell to mother dying of coronavirus
Every week in the UK two women are murdered by a current or former partner.
Conservative government austerity measures have been blamed for a chronic shortage of spaces in domestic abuse refuges, with local authority spending on such centres cut from £31.2m in 2010 to £23.9m in 2017, forcing several to close their doors in recent years.
Charities recently told The Independent they are offering online support to domestic abuse victims forced to isolate with their partners after concerns violence could soar under social isolation measures.
Frontline service providers warned self-isolation could be a dangerous for women trapped inside with their abuser whose behaviour may be aggravated by the chaos and uncertainty of the pandemic.
Anyone who requires help or support can contact the National Domestic Abuse Helpline which is open 24/7 365 days per year on 0808 2000 247 or via their website https://www.nationaldahelpline.org.uk/
Join our commenting forum
Join thought-provoking conversations, follow other Independent readers and see their replies