Domestic abuse services bracing for 'tsunami' of victims coming forward as lockdown eases
Charities say loosening of restrictions means 'window in which women who have been isolating with abusive partners can ask for help may widen'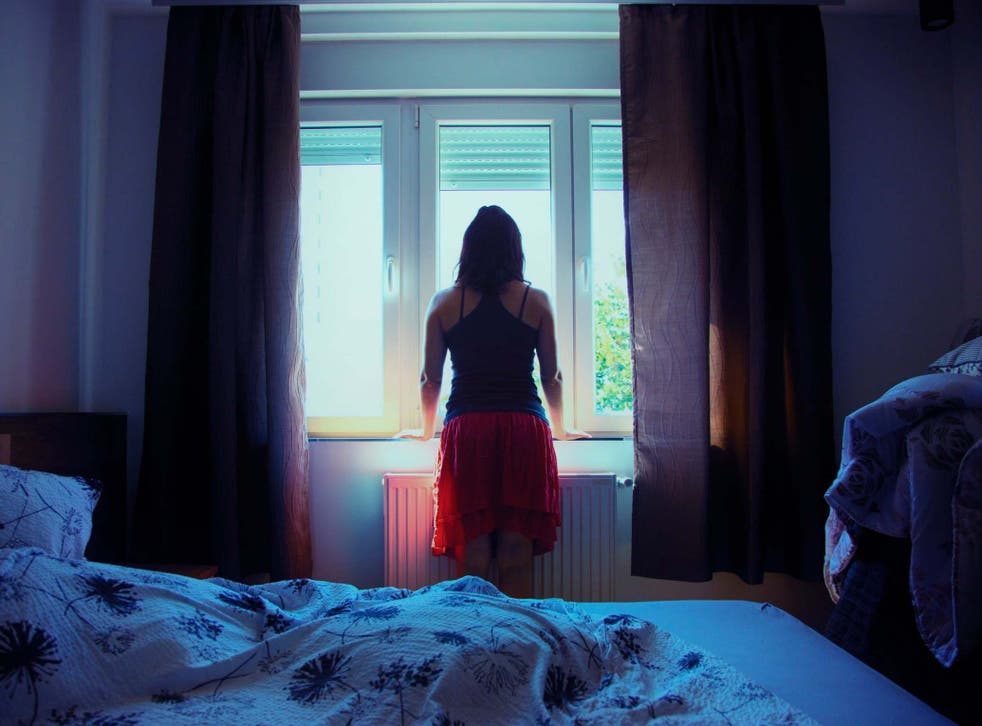 Domestic abuse services are preparing for a "tsunami" of victims fleeing violent partners as the UK begins to ease its coronavirus lockdown.
Social-distancing measures have shut down paths to safety for victims spending lockdown trapped at home with their abusers, whose behaviour, experts warn, may be aggravated by the chaos and uncertainty unleashed by the public health crisis.
Domestic violence has already soared during the pandemic – with a report recently released by MPs revealing killings doubled over 21 days during the Covid-19 crisis and warning the pandemic would have "devastating consequences for a generation" if the government failed to urgently tackle the issue.
Calls to the UK's national domestic abuse helpline have risen by 66 per cent and visits to its website have surged by 950 per cent since the start of the coronavirus lockdown.
Frontline service providers told The Independent they were bracing for a surge in victims coming forward as the UK starts to ease restrictions.
Sandra Horley, chief executive of Refuge (which runs the national domestic abuse helpline), said the dramatic increase in demand during lockdown demonstrated the "sheer scale of the issue and the number of women needing specialist support".
Ms Horley, whose organisation is the UK's largest provider of shelters for domestic abuse victims, added: "As the lockdown begins to ease, the window in which women who have been isolating with abusive partners can ask for help may widen. As this happens, Refuge anticipates a further increase in contact from survivors, a well as from concerned friends and family members. Our message to each and every woman who needs our support is clear, our services remain open and available – we are here for you and you are not alone.
"However, it is critical to remember that for women living with abusive partners, their experiences of isolation do not begin and end with the lockdown. For many, being isolated from friends and family is a tactic already used by their perpetrator to control and abuse them and although restrictions may start to ease, for many women, lockdown is far from over.
"That is why Refuge is calling for a long-term commitment from the government to ensure protection for survivors of domestic abuse now and in the future. Women's lives depend on it."
Lucy Hadley, campaigns and policy manager at Women's Aid, said the domestic abuse charity was "extremely worried" about the long-term effects of coronavirus.
She said: "Survivors are telling us that abuse is escalating during lockdown, but that it has been harder to leave. So, many specialist domestic abuse services are expecting demand for help to increase as restrictions begin to ease – 67 per cent of services responding to our survey on Covid-19 stated they were worried about elevated demand for support services in the future."
The government has allocated £27m in emergency funding for domestic abuse services, but Ms Hadley said it has been messy, stressful and bureaucratic to access these funds, and they have to be spent by October.
She warned: "A guarantee of a secure funding future to ensure our sector is resilient is now essential; before Covid-19, Women's Aid estimated that at least £393m per year for women's specialist domestic abuse services is needed to ensure no survivor is turned away."
A frontline worker at a domestic abuse service which is part of the Women's Aid network added: "I am really concerned that when lockdown ends we will have a tsunami of referrals just at the point our staff are exhausted from keeping services going at this difficult time. Staff will need quality leave and support but post-lockdown demands will be impossible to manage."
A study published by Women's Aid last month found more than two-thirds of victims currently experiencing abuse said it is escalating under lockdown. While more than a third of domestic abuse victims who are parents said their abuser was being more abusive to their children in the wake of the outbreak.
Suzanne Jacob, chief executive of domestic abuse charity SafeLives, said: "Services are expecting an increase in demand at the end of Covid-19 given that more people are coming forward during this period. There was feedback that some were seeing the effect of the government effectively running a domestic abuse awareness raising campaign – bringing people forward who are testing the water and may not have contacted a service before.
"One example from a woman who contacted a local helpline had been experiencing abuse for 40 years and was accessing help for the first time. Services are expecting more of this once lockdown eases and people have more ways to safely make contact. There were concerns that the increases in demand could be over the longer term – 18 months to two years – and that the funding available is focusing on the short-term immediate crisis."
Join our new commenting forum
Join thought-provoking conversations, follow other Independent readers and see their replies