British government ignoring ethnic minority domestic abuse victims who are 'suffering in silence', warns UN official
Exclusive: 'Already marginalised groups are being even further marginalised. There is a lot of serious abuse going on at the minute and it is not being tapped into,' says Dr Roxanne Khan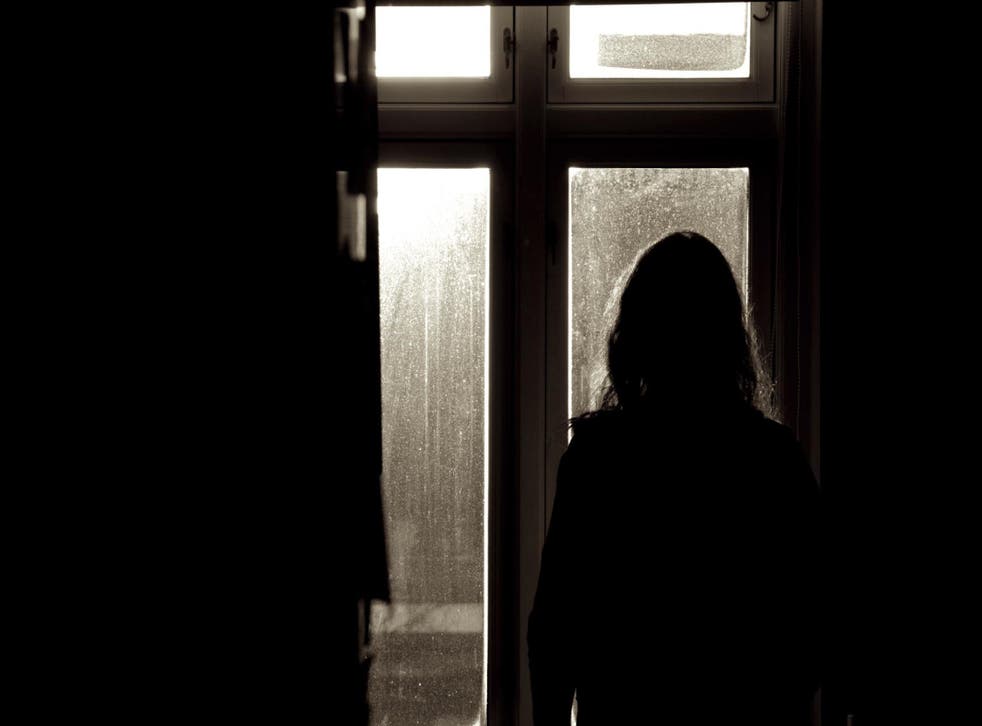 Domestic abuse victims in black and minority ethnic communities trapped with violent partners during lockdown are suffering in silence due to the government neglecting them, a United Nations official has warned.
Baroness Sandip Verma, chair of UN Women UK, argued rising reports of domestic abuse during the coronavirus crisis only represent the "tip of the iceberg" due to not including victims and children suffering in black and minority ethnic (Bame) groups who are routinely "excluded" from governmental agencies' agendas.
She delivered a letter with 75 signatures to the Home Secretary which asks the government to introduce urgent measures to curb domestic violence and honour-based abuse occurring in Bame communities during lockdown and ring-fence funding for "culturally-competent, specialised" support services.
Honour-based abuse includes forced marriage, which sees girls taken abroad to be married off to strangers, coercive control, female genital mutilation (FGM), assault, threats to kill, attempted murder, and murder.
"The scale of this imminent crisis is illustrated by calls to mainstream charity helplines. Refuge, for example, reported a 700 per cent increase in just one day and the national 'honour' abuse helpline run by Karma Nirvana have seen increases by up to 200 per cent during a time that is usually a 'low reporting season'," reads the letter which is addressed to Priti Patel.
"At best, these figures remain a conservative estimate, representing only the tip of the iceberg. What these figures do not fully capture are the children, young people, women, and men of Black, African, Asian and other Minority Ethnic heritage communities suffering in silence from abuse excluded from the mainstream agenda.
"These include hidden harms such as 'honour' abuse, forced and child marriage, and FGM, which are covered only superficially in the new domestic abuse bill and it does not make explicit reference to specific safeguarding measures. It must be recognised that these victims often suffer manifold from the harm inflicted by their abusers and self-blame for seeking help. There is an additional layer of suffering when they also experience racism or are overlooked by external organisations due to cultural ignorance or fear of being racist."
The letter warns domestic abuse in Britain is currently at "epidemic levels" and argues measures rolled out to tackle such issues would save lives. A report recently released by MPs revealed domestic abuse killings doubled over 21 days during lockdown.
Dr Roxanne Khan, director of Honour Abuse Research Matrix (HARM), a global research consortium working on frontline responses to honour-based abuse, said: "I can't find any evidence the government are doing enough to tackle types of abuse more specific to BME backgrounds such as honour-based abuse. Already marginalised groups are being even further marginalised.
"There is a lot of serious abuse going on at the minute and it is not being tapped into. One woman has had her abusive male partner having sexual relations with other women throughout lockdown. He has been coming home and abusing her as well as bringing home the risk of Covid-19. There was an abusive situation already but then there is this additional layer. She feels nobody is going to listen to her as a black woman in London."
Dr Khan, who is based at the University of Central Lancashire and specialises in family and community violence, sexual coercion, and homicide, said there are increased opportunities for parents to force their children into marriages now school closures have been extended.
The UN, which has labelled the global surge in domestic abuse reports during the coronavirus crisis a "shadow pandemic", estimates the public health emergency will lead to a one-third reduction in endeavours to tackle domestic violence which will in turn trigger "irreparable long-term psychological and societal damage", with the devastating trauma "rippling through generations".
The Independent recently reported Karma Nirvana, which trains the police, NHS and social services on issues of forced marriage and honour-based abuse, experienced a 200 per cent surge in calls to its helpline during a six-week period from 16 March to 24 April compared to the same period leading up to it. The organisation had its busiest week of the year at the end of April, with more than 250 calls.
A representative for the Home Office has been contacted for comment.
Anyone who requires help or support can contact the National Domestic Abuse Helpline which is open 24/7 365 days per year on 0808 2000 247 or via their website https://www.nationaldahelpline.org.uk/
Register for free to continue reading
Registration is a free and easy way to support our truly independent journalism
By registering, you will also enjoy limited access to Premium articles, exclusive newsletters, commenting, and virtual events with our leading journalists
Already have an account? sign in
Register for free to continue reading
Registration is a free and easy way to support our truly independent journalism
By registering, you will also enjoy limited access to Premium articles, exclusive newsletters, commenting, and virtual events with our leading journalists
Already have an account? sign in
Join our new commenting forum
Join thought-provoking conversations, follow other Independent readers and see their replies